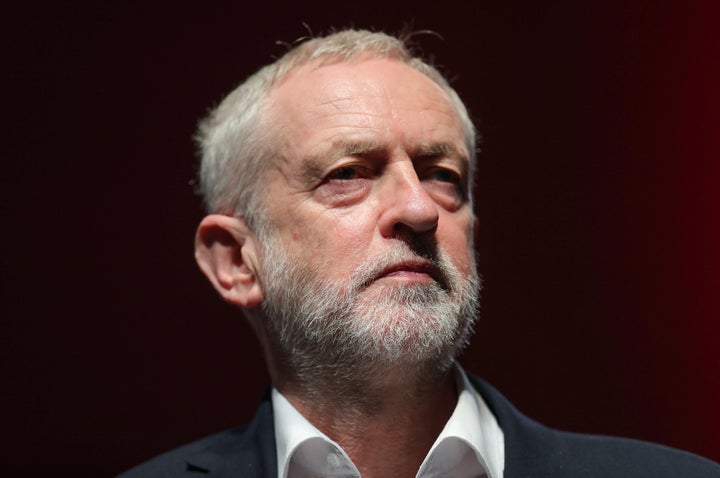 Leading Jewish groups have branded a crunch meeting with Jeremy Corbyn a "disappointing missed opportunity" to tackle anti-Semitism within the Labour Party.
The Jewish Leadership Council and the Board of Deputies, who led protests against Corbyn's approach to the problem in Parliament Square last month, said he had failed to agree with the "minimum level of action" suggested by them.
They accused the Labour leader of hiding behind "procedural excuses" - in stark contrast to his own account of the talks, and that of shadow frontbencher Andrew Gwynne, who said the meeting was "full, thorough and frank".
In a joint statement following the lengthy meeting, which concluded on Tuesday evening, the two groups said: "Following that demonstration we wrote to Mr Corbyn to set out six areas of concrete action he and the party could take to address the anti-Semitism that has grown under his leadership.
"These represented the minimum level of action the community expected after more than two years of inactivity. Today we met Mr Corbyn to convey in no uncertain terms the Jewish community's feelings to him in person and to discuss his response to our proposals. It was a difficult yet important meeting.
"We are disappointed that Mr Corbyn's proposals fell short of the minimum level of action which our letter suggested."
Among the requests put to the Labour leader was a proposal for a fixed timetable to deal with cases of Jew-hate, a ban on MPs sharing a platform with someone expelled or suspended for anti-Semitism and the permanent expulsion of former London mayor Ken Livingstone and activist Jackie Walker from the party, following their high-profile suspensions.
Barry Gardiner, the shadow trade secretary, told BBC Radio 4's Today program Labour MP Chris Williamson should not share a platform with Walker next week.
"My own view, my personal view, is Chris is wrong to share a platform with somebody who has expressed the views that she has," he said.
In an article for the Evening Standard ahead of the meeting, Corbyn promised he was taking serious steps to tackle the problem.
"We must face the uncomfortable fact that a small number of our members and supporters hold anti-Semitic views and attitudes, which need to be confronted and dealt with more rapidly and effectively," he wrote.
"The evidence is clear enough. Labour staff have seen examples of Holocaust denial, crude stereotypes of Jewish bankers, conspiracy theories blaming 9/11 on Israel, and even one member who appeared to believe that Hitler had been misunderstood.
"So let me be clear. People holding those views have no place in the Labour Party. They may be few - the number of cases over the past three years represents less than 0.1 per cent of Labour's membership of more than half a million - but one is too many."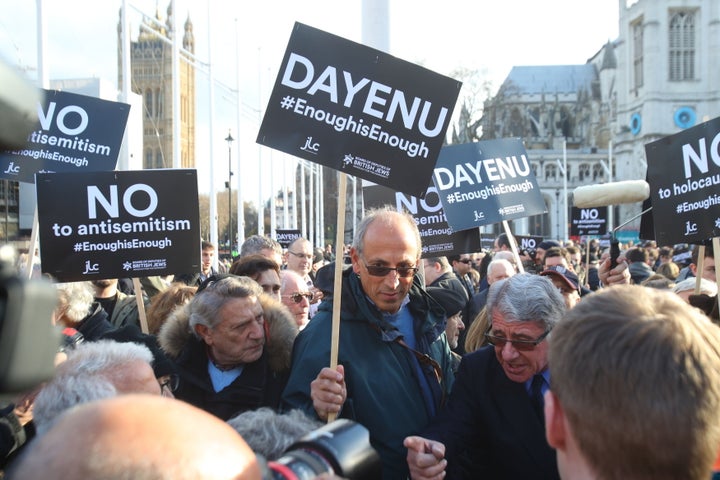 "I have charged our new General Secretary Jennie Formby with improving our disciplinary procedures as her top priority to ensure all complaints are dealt with swiftly and fairly," he added.
"We are grateful for the input from Jewish community groups, who we will continue to listen to carefully.
"We will lay out the further steps we are taking in the coming weeks. We will continue to engage and work with Jewish community organisations to deal with this issue. Our party will not fail our Jewish brothers and sisters."
Party sources say Formby will examine the possibility of introducing timetables to deal with cases and that those concerning Livingstone and Walker would be fast-tracked and dealt with by the end of July.
They added that Corbyn was "clear" that no elected members should share platforms with those accused of wrongdoing.
Several MPs, including vocal Corbyn-critic Ian Austin and shadow frontbencher Nia Griffith have called for Livingstone to be permanently excluded.
Shadow communities secretary Andrew Gwynne, who also attended the meeting, said it was "not his understanding" that Corbyn failed to back Jewish leaders' concerns.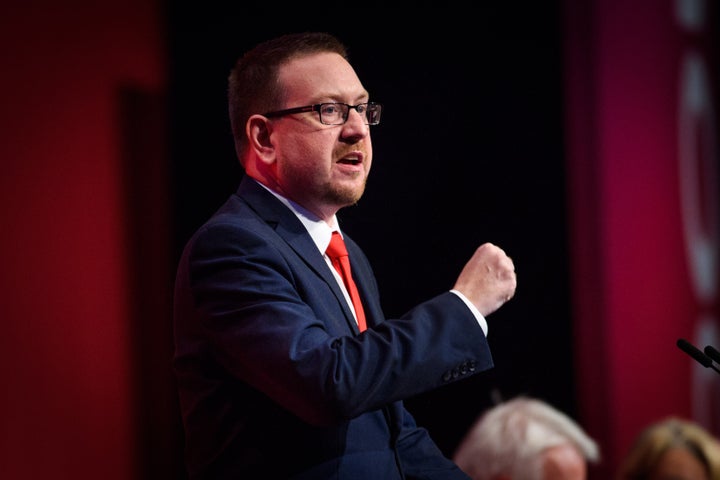 "Whilst there were a number of issues raised, actually many of those issues we agreed to either implement or we were already implementing, or we agreed to consider them in more detail," he told Sky News.
"I'm not sure how they've interpreted the meeting but we've been very, very clear in a wide range of areas that we share those concerns and that absolutely actions speak louder than words. We have to act.
"And Jeremy made it very clear that there is no place for anti-Semitism either in the Labour party or in politics and society more generally and those that perpetrate anti-Semitic beliefs from within the Labour party, Jeremy made it very clear that they will not just be called out, they will be rooted out. And none of this is done in his name."
Gwynne said another meeting with both main groups had been scheduled for the summer.
"We've committed to engaging with the Board of Deputies, the community safety trust and also the Jewish Leadership Council with making sure that the mechanisms for education programmes and so on are fully compliant to their wishes," he added.
"There's not much more we can do going forward other than to engage with these community bodies and to make sure we rebuild the confidence of the Jewish community."
But the JLC and Board of Deputies said words and articles in newspapers would "never be enough".
"We welcome the fact that Mr Corbyn's words have changed but it is action by which the Jewish community will judge him and the Labour Party," their statement said.
"Our sole objective from this meeting was to build trust with Mr Corbyn, but this will not be possible until and unless he and the party turn their many strong words against antisemitism into equally strong actions in order to bring about a deep cultural change in his supporters' attitude to Jews.
"Thousands of British Jews did not demonstrate outside Parliament just for a few lawyers and another newspaper article; they demanded action and so do we."