J.K. Rowling made a Scottish couple's wedding day even more memorable when she photobombed their wedding last month.
Photographer Matt Fothergill was shooting the Aug. 26 nuptials of Nick and John at Edinburgh's Prestonfield House when the pair got a surprise visit from Rowling, who happened to be attending another event at the venue that day.
As the couple made their way outside for the photo shoot, they noticed Rowling en route to her car ― at which point Fothergill says he "self-nominated" himself to go and ask her for a photo.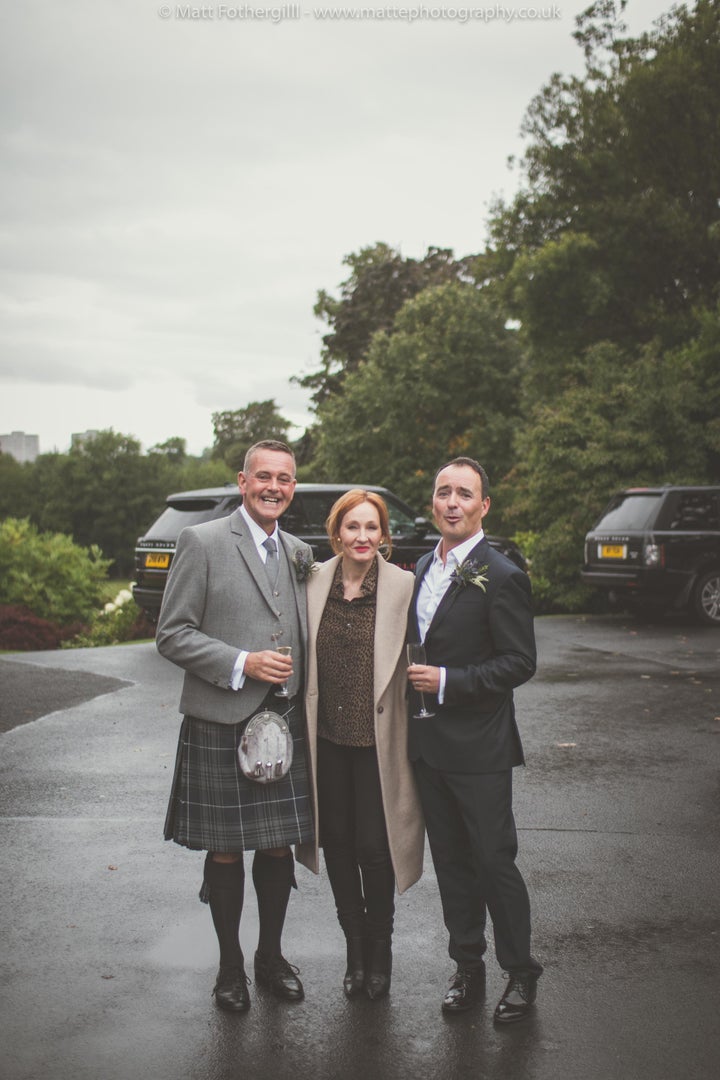 "She said yes, of course, and then when she saw the guys, she was so cool," he told HuffPost. "She just strode right up to them with the biggest smile and gave them both a big squeeze and wished them every health and happiness."
The Harry Potter author's appearance, he added, more than made up for the day's overcast, rainy weather. While Fothergill and his subjects held it together during the shoot, the trio began "fanboying very loudly and animatedly" almost immediately after Rowling bid her farewell.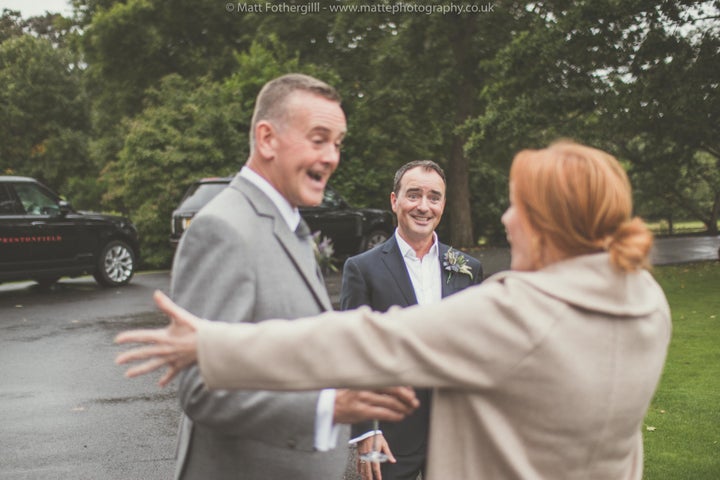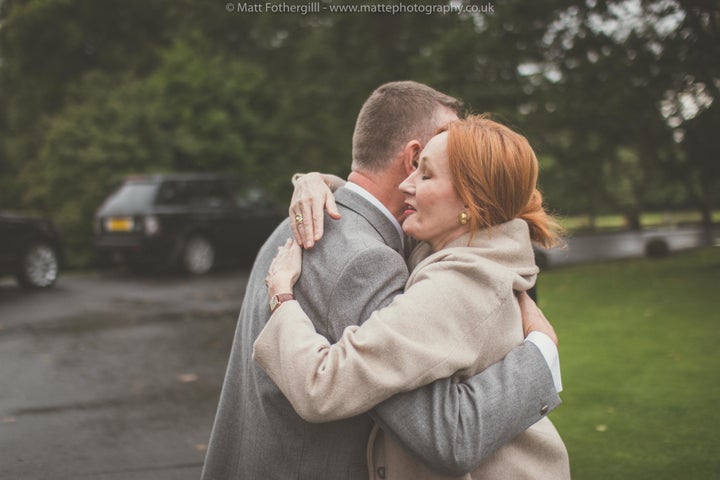 "I'd loved to have said we were super cool about the whole thing, but I'm pretty sure she heard us squealing with delight," he said. "She was so, so cool [and] really sweet and it's something myself and my clients are gonna treasure for our whole lives."
"We're all serious Potterheads and have a huge respect for J.K. Rowling's charity and activism," he continued, "so this was a truly epic, meet-your-hero moment."