There's no name more frequently uttered by families across the nation at the moment than 'Joe Wicks'.
Every morning begins at 9am sharp with PE via his YouTube channel – and with numbers creeping up past a million live viewers worldwide, it really does seem as though everyone is doing it.
My two children – aged three and eight – started the week enthusiastic about Joe. We did his first session together in the living room – and I'm still aching, three days later. But by day three, their interest had... waned. "Too many exercises," my three-year-old complained. "I'm tired."
Still, you can't criticise anyone who's managed to galvanise kids to work out with their grown-ups. Joe, and people like Joe, are doing us all a public service.
Here are six other online lessons you might want to add into your daily routine.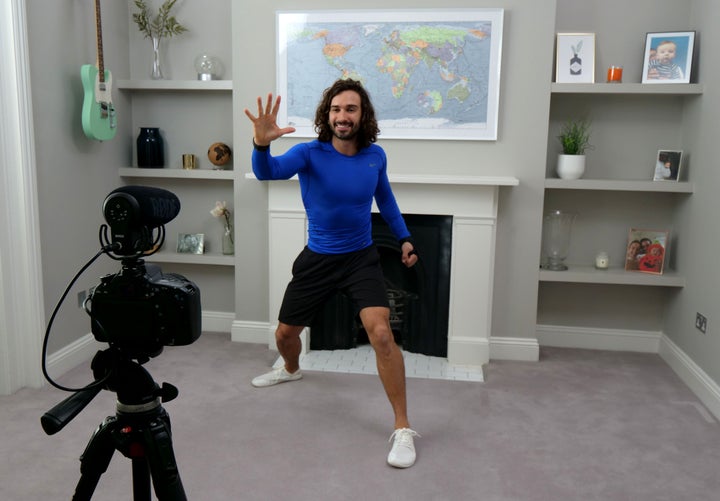 Maths with Carol Vorderman
Once you've finished with Joe Wicks, and taken a half-hour break – it's time for maths. Former Countdown host Carol Vorderman is offering free and fun daily tuition at 10am for four to 11 year olds. She'll take on the burden of times-tables, and she makes numbers fun.
Watch The Maths Factor online.
English with David Walliams
Author and TV star David Walliams reads stories for children every day at 11am. Time for the grown-ups to grab a cup of tea and put their feet up. Afterwards, why not chat to your child about the story. What was their favourite bit?
Myleene's Music Klass
Classically trained musician Myleene is hosting two classes for the whole family on Monday and Fridays at 10am, plus a lullaby session on Wednesday evenings – the latest had a Disney theme. Your kids will learn everything from how to read music, to how to clap out rhythms and the difference between major and minor.
Watch Myleene's Music Klass online.
Cosmic Kids Yoga
These yoga, mindfulness and relaxation videos are designed specially for kids aged 3+. The channel is run by fitness duo Jaime and Martin, who use storytelling to engage the interest of little ones. There are even dubbed versions in other languages, including Spanish.
Take part in Cosmic Kids Yoga online.
French and Spanish with Bilinguasing
Bilinguasing is running online classes teaching French and Spanish for babies and children – from birth to 11 years. It's £5 a week, but they have a daily schedule to keep kids busy: 9am: morning welcome; 9.30am class in French or Spanish; 10am worksheet for school aged children; 11.30am karaoke; 1pm bonus activity; and 6.30pm a bedtime story.
Gymnastics with Max
Double Olympics gymnastics champion Max Whitlock oversees a live home session on his YouTube channel for gymnasts of all levels, from beginner to squad level. #GymnasticswithMax runs on Tuesdays and Fridays at 3.30pm.
Watch Gymnastics with Max online.