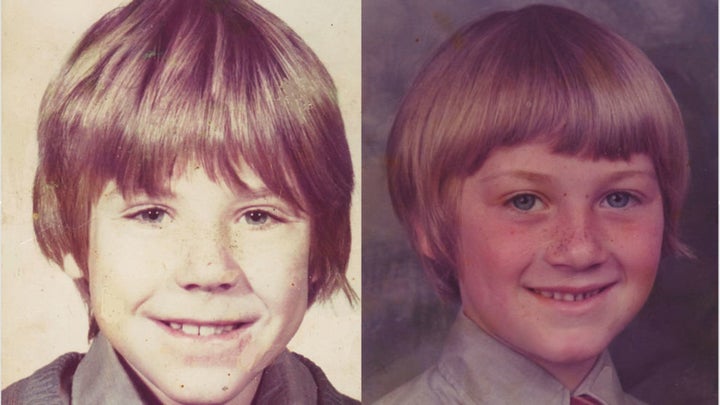 Both boys died within days of being discovered.
Their cause of death was determined to be head injuries.
In 1981 a mentally disabled man, John Cheeseman, was tried for their murders but found not guilty after issues arose surrounding his confession.
A review of forensic evidence in 2008 found many exhibits had been lost and destroyed.
A new investigation by The Sunday Times has found a witness who claims a man turned up at her door on the night of the murders with "what looked like red paint" on his trousers.
Speaking on behalf of the boys' families, John's sister Deborah Greenwood said: "The fact that no-one has been convicted for their murders has made it so much harder.
"For 36 years, we have lived with the frustration and the fear that we could be sitting next to their killer on a bus or walking past them on the street.
"The murder of a child in a family causes so much pain to everyone, the very least we deserve is to find the evil person that did this and put them behind bars."
A Facebook page has been set up to help with gathering new information.
The new appeal for witnesses relates to a man seen with three boys around the time of the murders.
Detective Chief Superintendent Paul Richardson said: "We are particularly interested in talking to anyone who may have seen a man with three young boys, aged between 12 and 14 years, near to the church hall on Dragon Lane, Whiston, between 6.45pm and 7.20pm on Saturday, 16 August.
"Two of the boys who were seen with the man were stood on the wall of the church hall and one was in the grounds of the church hall.
"Were you one of the three boys? If so, please come forward and talk to us."
The full details of the investigation can be found here... (£)