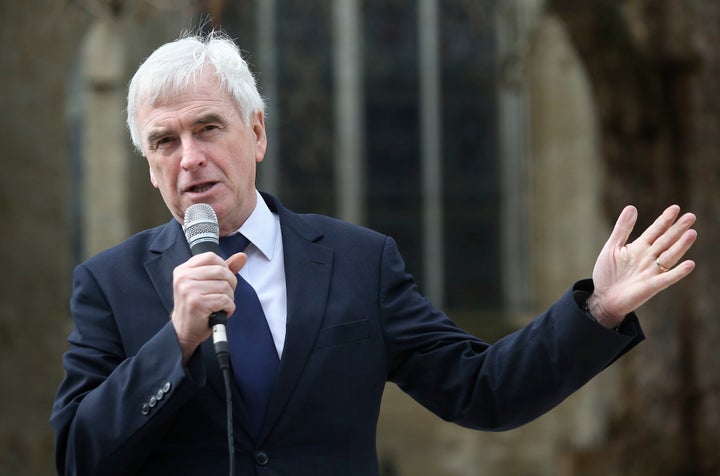 John McDonnell has said there should be a woman in the Labour leadership contest triggered by MPs hoping to oust Jeremy Corbyn.
The shadow chancellor told a Momentum rally in East London on Wednesday evening it was "extraordinary" the Labour leader was facing a challenge from a man.
"I don't think we should have election. I don't think we need it. But they are going to have one. We have a ballot paper without a women's name on it. It's not 1916. What happened was that Owen Smith supporters forced Angela Eagle off the ballot paper," he said.
"If you're going to have one [a leadership contest] you might as well make sure it's representative of the wider society we are supposed to represent."
Eagle, the former shadow business secretary, initially challenged Corbyn for the leadership of the party in July. However she later dropped out after Smith won the support of more Labour MPs.
Anti-Corbyn MPs hope that by uniting behind one candidate there will be a better chance of beating the current leader.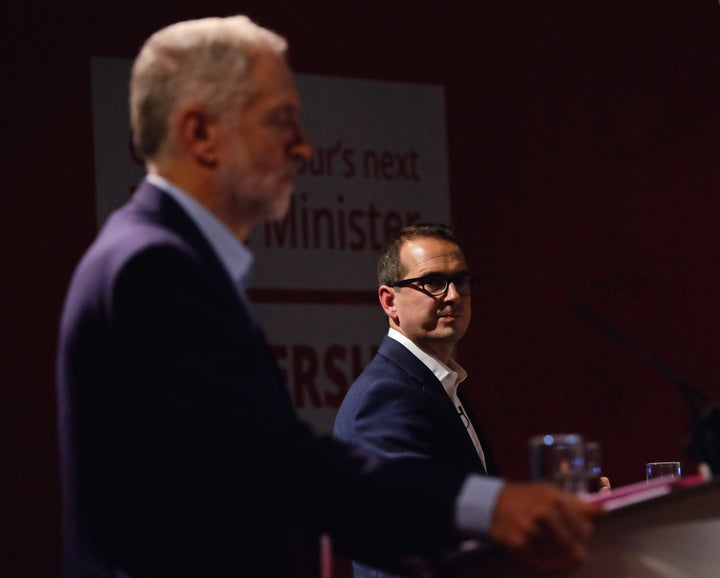 McDonnell also said Corbyn had been subject to "extremely personal" attacks during the current campaign. He said those who wanted Smith to win the leadership contest were trying to prevent members electing "socialist" leader.
"The question will be this, does the establishment control our party or do we as ordinary members. We control our party, it's our party not theirs. And when they attack Jeremy Corbyn they attack us," he said.
He added: "We are all Jeremy Corbyn."
The shadow chancellor said Labour MPs were mounting a "very British coup" that had been planned from the moment Corbyn won the leadership in 2015. "We knew that because we had people at their meetings telling us," he said. "We had people reporting from their meetings what was going to happen."
The shadow chancellor also warned the Momentum activists the media was against them and Corbyn's leadership. "The BBC has been appalling," he said, adding: "Don't talk to me about the Guardian being a liberal newspaper."
"We are all Jeremy Corbyn"
Attacking the "hysteria" of Labour MPs in the wake of the Brexit vote, McDonnell said it was unfair to criticise Corbyn for not campaigning hard enough for 'Remain' given the anti-EU feeling in large parts of the country.
"He did more meetings more campaigning than any other shadow cabinet member," McDonnell said. "Look at some of the people criticising him now, look at what happened in their constituencies," he said.
McDonnell said he hoped Corbyn won the leadership contest with a "bigger majority" than he did with 2015. And he recalled the difficultly Corbyn had even getting enough nominations last year when, as his friend's campaign manager, he had to persuade and cajole MPs to lend their support. "I offered to sleep with people, that didn't work, no offers," he joked.
Related