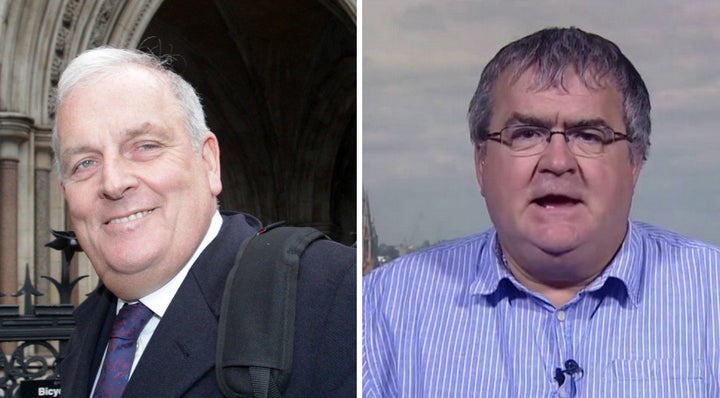 A former Sun columnist has leapt to the defence of Kelvin MacKenzie, describing the hijab as a "stupid scarf" and saying Channel 4 only used a Muslim newsreader to front coverage of the Nice terror attack "to get controversy".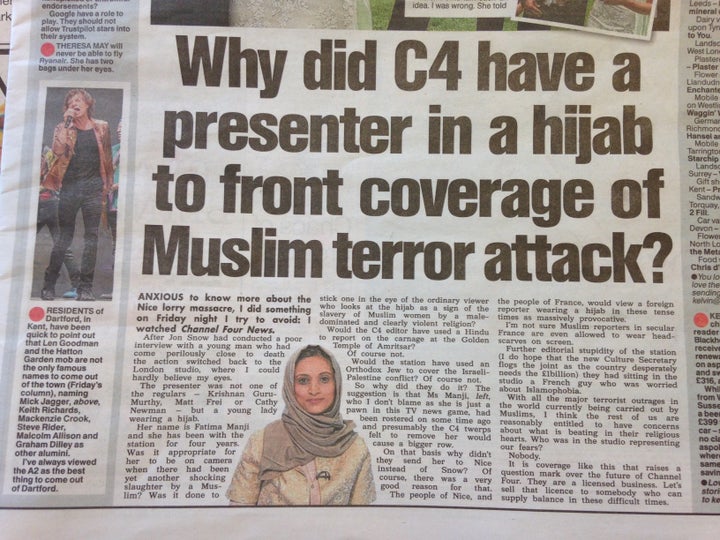 He claimed there was "no place for anyone to wear a hijab on British television" and suggested Manji would have been "lynched" if she had been broadcasting from France.
Gaunt added the newsreader's choice of religious attire "was an insult to people".
In a blistering rant, the ex-Talksport host who was sacked for calling a councillor a Nazi in 2008 said of Manji's Channel 4 report:
"She should not have been fronting it wearing a hijab, it was an insult to people. She shouldn't wear a hijab anyway; she doesn't need to express her religion like that on British TV."
He took to social media in the aftermath to decry his detractors being "Libtards". "What planet do these dullards live on?" he asked.
But the rant left Channel 4 News' head of communications Hayley Barlow in shock.
And managed to enflame the tempers of others on Twitter.
Gaunt was speaking on a call-in during the Jeremy Vine show during a debate over a column published by MacKenzie on Monday this week that has so far prompted more than 1,300 complaints.
The controversial piece was headlined 'Why did Channel 4 have a presenter in a hijab to front coverage of Muslim terror attack'.
It was criticised by prominent journalists and politicians, including Tory peer and Britain's first Muslim cabinet secretary Sayeeda Warsi.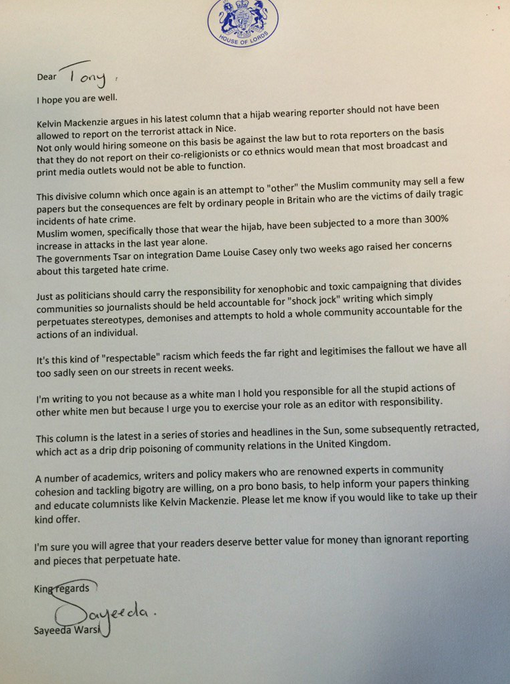 She added that the "shock-jock" article may have increased the paper's sales, but that more severe consequences would befall Muslims in Britain.
"I'm writing to you not because as a white man I hold you responsible for all the stupid actions of other white men, but because I urge you to exercise your role as an editor with responsibility," Warsi wrote.
The Sun has maintained a 'no comment' stance on the piece and ensuing reaction.