A Wisconsin man, wracked with guilt over his involvement in the death of a teenage girl, surrendered to police because the girl's spirit had haunted him since her death more than three decades ago, the victim's mother said Monday.
Carolyn Touisgnant's daughter, 13-year-old Carrie Ann Jopek, was last seen alive in March 1982. For 33 years, the mother said she "prayed to God" the killer would be caught. Those prayers, she said, were answered last week, when police said Jose Ferreira, 50, confessed to pushing her down a stairway because she wouldn't have sex with him.
Ferreira, who was 17 when Jopek was killed, was charged with second-degree murder. He was lodged at the Milwaukee County Jail under $200,000 bond.
Touisgnant told The Huffington Post she credits her daughter, not police, with solving the case.
"Jose confessed and it was my daughter ― my daughter haunting him ― that made him," she said, recounting a conversation with Ferreira in 1983, shortly after her daughter's body was found. "He told me, 'Your daughter's haunting me,' and I believe she was."
Ferreira's arrest unfolded with a series of startling confessions that began on Oct. 11, when he called a crisis hotline and told the story of a party in the 1980s, where a teenage runaway fell down a flight of stairs, according to a criminal complaint provided to HuffPost by the Milwaukee County District Attorney's Office. Ferreira said he followed the girl down the stairs and "had his way with her" after she died, the complaint alleges.
Later, Ferreira phoned a reporter at WISN 12 News in Milwaukee, telling a story similar to the one he had told the crisis counselor, the complaint says.
That same day, Ferreira's wife walked into the West Milwaukee police station and told an officer her husband had shocked her by saying he was responsible for the 1982 killing of a girl, whose body he had buried under a porch.
His wife "stated that [he] told her that he hit this female, causing her to fall down the stairs and break her neck," the criminal complaint alleges.
The most detailed account of Jopek's death appears to be the one police said Ferreira gave to investigators on Oct. 13.
Ferreira, according to the criminal complaint, said he shared marijuana with Jopek at the 1982 party, and she asked him to go into the basement. As the teens stepped onto the stairway, Jopek had second thoughts and told him, "I don't know if this is a good idea," the criminal complaint alleges.
The complaint continues: Ferreira "states that he looked at Carrie sternly and said, 'You are going downstairs.' The defendant states that he pushed Carrie down the stairs and observed her body strike the railing and the wall and fall to the basement floor, with her lower legs and feet on the last two steps."
Ferreira told investigators he thought the fall had knocked the girl unconscious and "saw this as 'an opportunity,'" the complaint says. He "states that he told Carrie, 'You are such a beautiful girl' and proceeded to feel her breasts with his hands over Carrie's clothing."
Ferreira realized as he fondled the girl that her neck was broken, according to the complaint. He said he took her body outside and buried it under the porch.
"Because Carrie had long hair, he could still see some of her hair sticking out" of the ground, the complaint alleges.
Touisgnant said she reported her daughter missing on March 16, 1982, the same day she learned the teen, then a seventh-grade student at Kosciuszko Middle School, had been suspended for cutting classes.
"The kids later told me they she had skipped school [on March 15, 1982], so she could to get ready for a party that next day," Touisgnant said. "She had gone [to the store] and got herself a nice yellow blouse."
Touisgnant said her daughter lived "kind of on the wild side."
"You could tell her not to do something, but if she wanted to do it she would anyway," Touisgnant said. "I know she got suspended on purpose so she could go to the party."
The girl never came home from the party, her mother said. Others saw her there, but didn't know what happened to her.
"I called the police department and they said, 'Well, there are so many runaways that we can't really look for just one,'" Touisgnant said. "I knew she didn't run away, but that's what they said to me. They just didn't care."
Seventeen months later, in August 1983, a contractor working on Touisgnant's neighbor's house found the teen's skeletal remains buried under the porch.
An autopsy cited in the criminal complaint revealed the cause of Jopek's death had been bleeding inside the skull due to head and neck injuries. She was found buried in the clothing she was last seen wearing.
"I wanted her to be found alive," said Touisgnant.
A few days after the discovery, a neighbor told police he saw Ferreira nearby "behaving strangely" and crying. Police questioned Ferreira, but he denied involvement in Jopek's death, the criminal complaint says.
Tousignant said Ferreira later approached her and told her that he and some friends were with her daughter when she died.
"He said they were drinking," Tousignant said. "He said she hit her head and then they got scared and buried her."
It was during that conversation, Tousignant said, that Ferreira told her he couldn't escape her daughter.
"He told me then that she was haunting him," Tousignant said.
Ferreira appeared in court on Saturday, where a defense lawyer was appointed. He didn't enter a plea. The attorney, Melissa Nepomiachi, didn't return a call for comment from HuffPost on Monday.
Touisgnant said she won't be surprised if additional arrests are made.
"I know he didn't bury her all by himself," she said. "She was 90-100 pounds. He didn't carry her upstairs by himself."
The Milwaukee Police Department and the district attorney's office declined to comment Monday.
READ THE CRIMINAL COMPLAINT: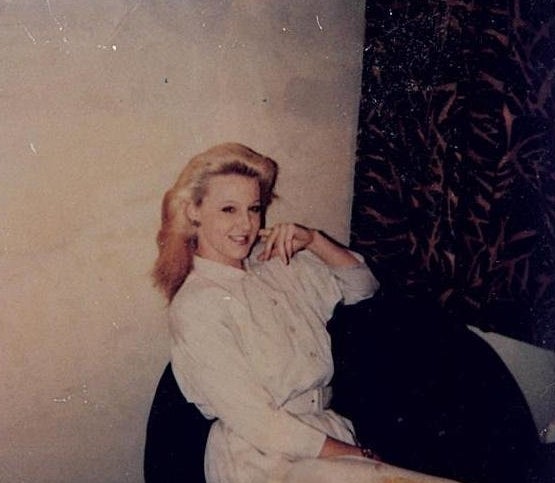 Cold Cases
Related