Britain's failure to tackle poverty is costing the country billions across the board, a report has shown, as campaigners call for "real action" to address the issue.
The Joseph Rowntree Foundation revealed that poverty costs us £78 billion a year - equivalent to 4% of our GDP.
In its report 'Counting the cost of UK poverty', the foundation said this shows "the kinds of savings that a sustained reduction in poverty could bring".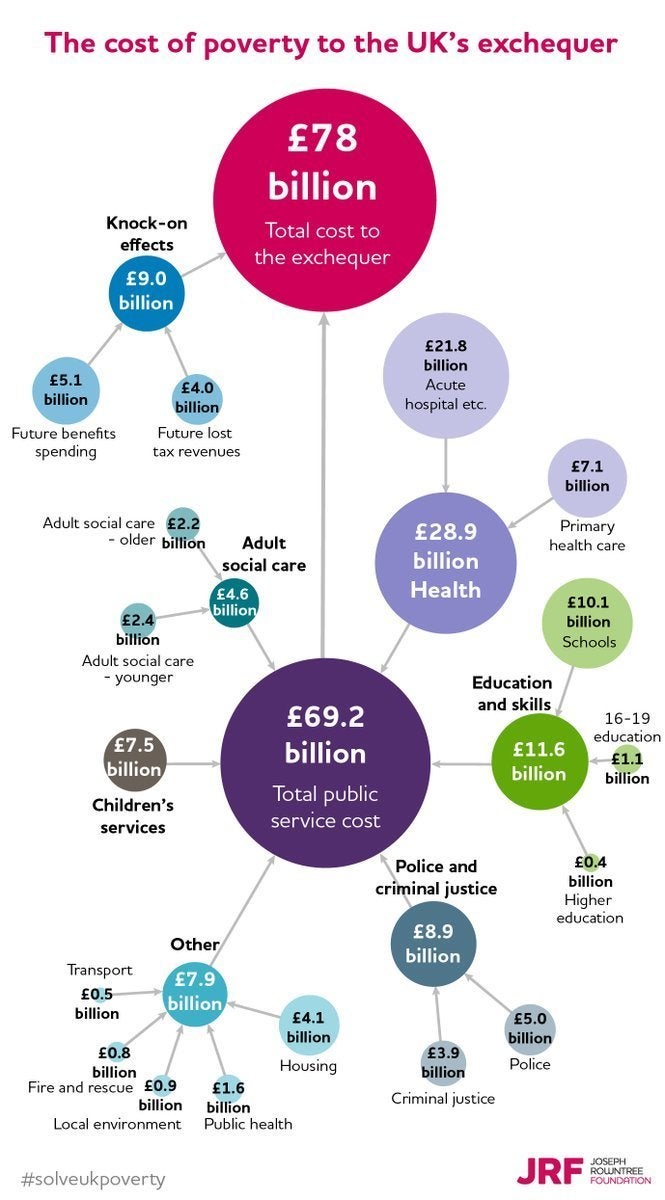 The foundation has also estimated that a fifth of all public spending, £69 billion, is to repair the damage poverty causes - from £28 billion on preventable illness caused by poverty to £11.6 billion spent in schools.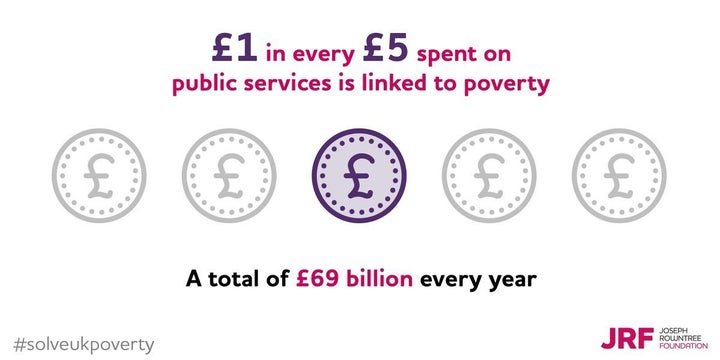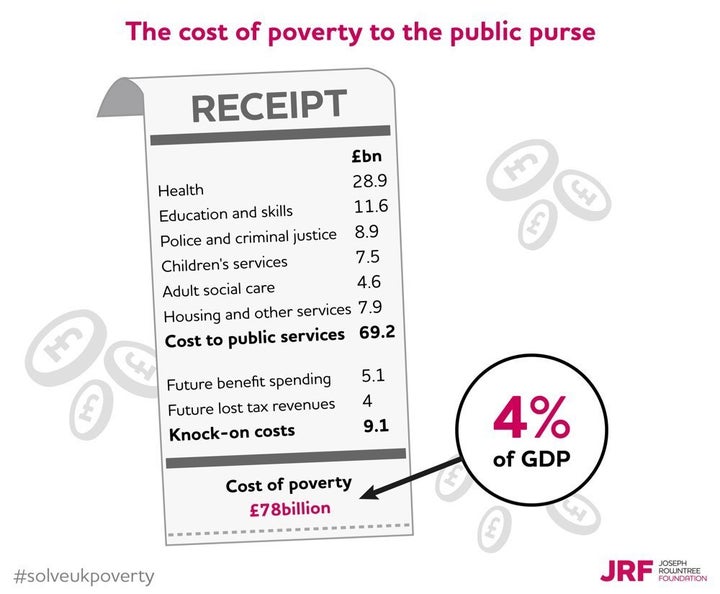 The report author's concluded that around a quarter of health expenditure is on the damage done by poverty, by measuring additional use of hospital beds by people from impoverished places.
In areas that are in the top 20% of most deprived in the country, adults are more than twice as likely to smoke than those living in areas in the bottom 20%.
Poverty has "serious long-term consequences for physical and mental health," the report noted.
The report also estimates that half of all spending on fighting and preventing crime is due to additional crime attributable to poverty.
In England, people from the poorest areas accounted for 21% of drug and alcohol treatment, while those from the richest accounted for just 2.4%.
The £10 billion spent in education to fight poverty is largely made up of the Pupil Premium, free school meals to poorer children and more money being spent in deprived areas.
Report co-author and Loughborough University academic Professor Donald Hirsch said: "The experience of poverty, for example, makes it more likely that you'll suffer ill health or that you'll grow up with poor employment prospects and rely more on the state for your income."
Julia Unwin, the chief executive of the Joseph Rowntree Foundation, said the report showed "real action" was necessary.
She said: "Poverty wastes people's potential, depriving our society of the skills and talents of those who have valuable contributions to make. This drags down the productivity of our economy, hinders economic growth, and reduces tax revenue."
Popular in the Community