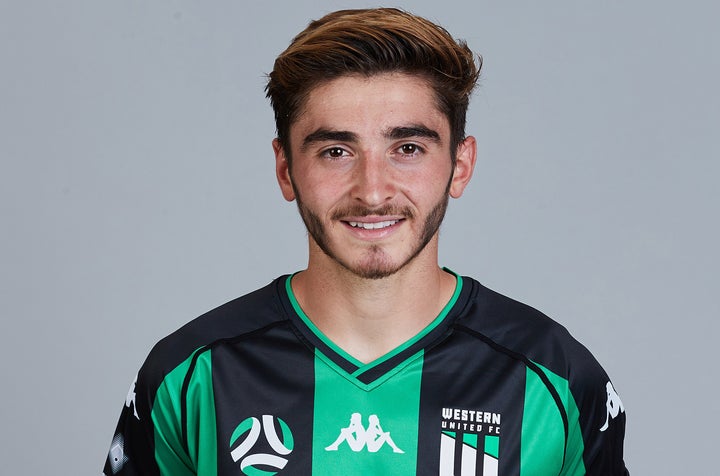 Australian footballer Josh Cavallo has been met with a wave of celebrity support after he came out as gay.
The 21-year-old Adelaide United player shared an emotional video and post in which he opened up about his sexuality on Wednesday.
He said it was "astonishing to know there are no gay professional footballers who are out and actively playing" and that he wanted to show "others who identify as LGBTQ+ that they are welcome in the football community".
Match Of The Day host Gary tweeted: "It's absurd that coming out is a brave thing to do in football. It is though, and I'm full of admiration for Josh for treading a path hopefully many others will follow.
"I'm sure the overwhelming majority of football lovers will support him and erase the fear others may have."
Rio said Josh's coming out video was "strength and bravery personified".
Noting how Josh is the only current gay male professional footballer in the world, Courtney said: "Welcome @JoshuaCavello!"
Josh also tweeted that Lil Nas X had shown him support on Instagram.
A number of British clubs and football associations also showed their support for John on their social channels...
In his post, Josh – who currently plays as left-back and central midfielder for A-League Men's side Adelaide United – said: "Being a gay closeted footballer, I've had to learn to mask my feeling in order to fit the mould of a professional footballer.
"Growing up being gay and playing football were just two worlds that hadn't crossed paths before.
"In football, you only have a small window to achieve greatness, and coming out publicly may have a negative impact on a career.
"As a gay footballer, I know there are other players living in silence.
"I want to help change this, to show that everyone is welcome in the game of football, and deserves the right to be their authentic self."