The star of ITV's Judge Rinder started to experience symptoms around two weeks ago, but managed to distract himself from the disease by watching television.
Writing about his ordeal in his Evening Standard column, he explained: "It started two weeks ago when I woke up with a temperature, which I never get.
"This was followed by a dry hacking cough, night sweats and — by day six — my lungs felt like they were being squeezed in a vice. I forced myself out of bed to eat and then collapsed into delirium on the sofa, trying to avoid the catastrophic news by watching endless reality television.
"By day seven I felt a bit better, only to relapse with a fever the following morning. By day 11 my temperature was down, the cough had begun to subside and I could do small tasks.
"I am on the road to recovery but still feel ropey."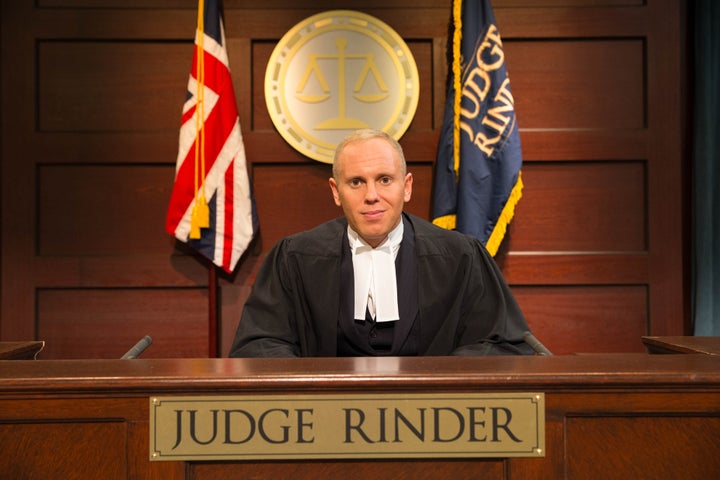 He added: "I also kept silent as I didn't fancy becoming a Twitter spectacle. I'm sharing my story now to remind you to socially distance, but also to reassure you.
"The vast majority of those who get this virus will make it through, albeit with weakened lungs and an addiction to Keeping up with the Kardashians," he joked.
The 41-year-old also revealed that he decided not to get tested for the virus, due to the limited number of tests currently available to NHS workers.
"I chose not to get a test as they aren't even available to all NHS staff and refused to jump the queue by paying," he said in a tweet.
A number of other stars have revealed that they have either tested positive, or have been self-isolating after showing symptoms of Covid-19.