A junior doctor threatening Jeremy Hunt with legal action has accused the health secretary of using independent healthcare trusts to "do his dirty work".
Dr Francesca Silman said the government was putting pressure on employers to impose new pay and working conditions on junior doctors to combat Hunt's inability to do so.
She added hospitals operating outside local authority control were under "huge financial pressures" and that one government agency had already threatened to remove trainee medics if trusts refused to issue them with the new contracts.
Speaking ahead of a High Court challenge today, Dr Silman accused Hunt of imposing his contracts by stealth.
"This is something we're a bit worried about," she told BBC Radio 4's 'Today' programme.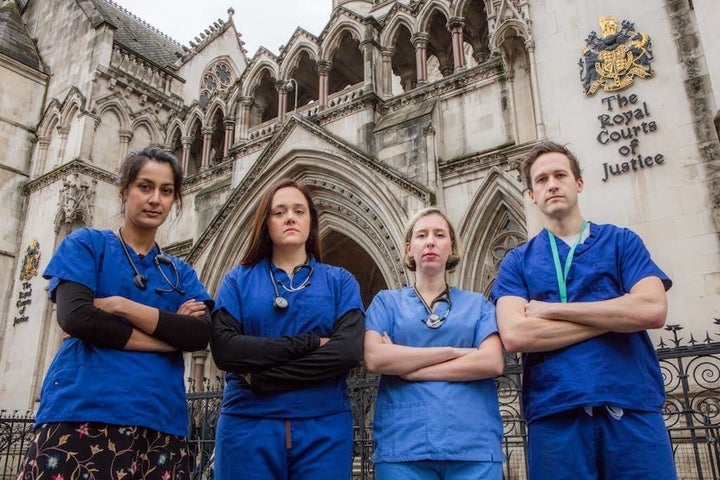 "The trust that would be our actual employer is meant to be independent of the government and and they should be making independent decisions about what contract they're using.
"What concerns us is that the government are using a lot of pressures on these independent organisations to force them, effectively, to do his dirty work."
She claimed Health Education England, a public body charged with oversight of the NHS workforce, had written "threatening letters" to hospitals, warning trainees would be fired unless they were hired on the new contract.
"These trusts are all under huge financial pressures," Dr Silman said. "There is unprecedented under-funding of the health care system at the moment..."
"We've got so many different sources on how deeply involved the government are in putting pressure on these bodies - it's very clear."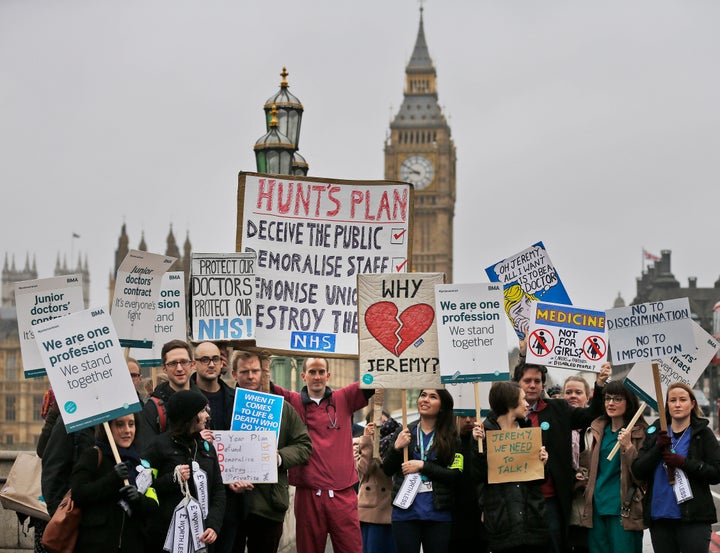 She cited department of health staff's urge to an independent expert to "sex-up" warnings about the impact of doctors' strikes that emerged in January.
Of the news, Dr Silman commented: "I think we question the whole relationship between the government and what are meant to be independent bodies."
The medic, who works in a GP's practice in north London, is one of five junior doctors calling themselves 'Justice for Health', who are seeking a judicial review into Jeremy Hunt's repeated threat to "impose" the new contract on thousands of NHS workers.
Her commencement of action in the high court today comes as Labour said the health secretary could have misled parliament by speaking of the threat to force new working terms on doctors in front of MPs in the House of Commons.
A department of health spokeswoman told The Huffington Post UK: "This is a fair and reasonable contract that is a good deal for junior doctors and the NHS and is supported as such by chief executives of the national bodies that represent hospitals.
"We will be robustly defending any litigation brought by Justice for Health."
Health Education England said of Dr Silman's allegations: "Junior doctor training is based on a number of rotations around different NHS employers.
"A single national contract has always been used to ensure the system works, and a single national contract is the only way it will work in future.
"We have to ensure junior doctors get the full range of training they need but also that patients' needs are met in every employer where rotations are undertaken. This cannot be done with a complex system of multiple contracts.
"We need to ensure that every part of the NHS, and patients in every part of the country, have fair access to the doctors they need."