Justice Secretary Robert Buckland has said he stands by his warning that a no-deal Brexit could trigger "chaos".
Boris Johnson has committed to taking the UK out of the EU on October 31 with or without a deal.
Speaking to BBC Radio 4′s Today programme on Monday morning, Buckland said he still believed the impact of crashing out of the EU would be chaos.
"I have consistently argued that point and I still do that," he said.
But he argued there was a "difference between crashing out and not achieving a deal".
Buckland said the preparations for no-deal were now being conducted with a "sense of urgency and purpose" to mitigate the impact.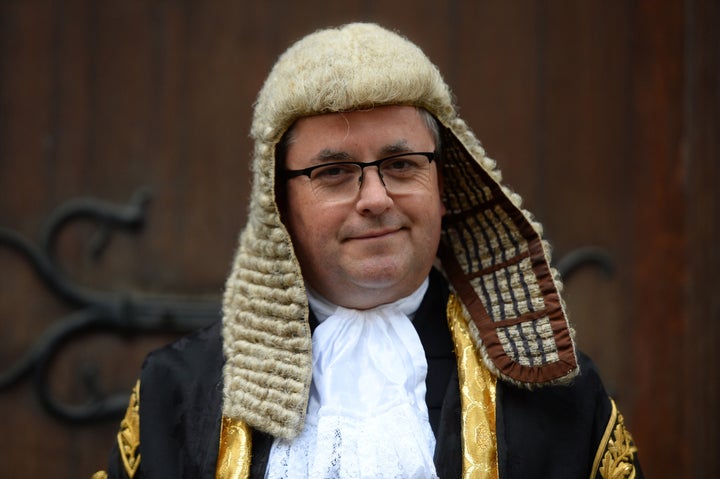 It came as MPs were warned by the Institute for Government (IFG) they now have little chance of stopping the prime minister pushing through a no-deal.
The think-tank said because the government control Commons business, it was likely MPs would not be given the required opportunity to change the law.
MPs could use opposition day debates or backbench business motions to express their opposition to a no-deal, but the report said these would be non-binding and would lack "legal teeth".
Opponents of no-deal would still have the "nuclear option" of trying to pass a vote of no confidence in the government, although the report said that there were "risks" involved in this approach too.
Under the Fixed-Term Parliaments Act, if the government loses there would be 14 days for Johnson to win another confidence vote or for an alternative government to be formed. Otherwise there has to be a general election.
However Dominic Cummings, the PM's senior adviser, has reportedly advised Johnson that he could delay polling day until after October 31, by which time Britain would be out of the EU.
Diane Abbott, Labour's shadow home secretary, this morning conceded Labour would need to move fast when parliament returns if it wants to topple Johnson's government.
"It's above my pay grade to say when we'll move the vote of no confidence, she told the BBC," she said.
Told the motion has to be moved soon to stop Brexit, Abbott said: "Yes it does. But one of the things we have to do is consult with other parties – it's no good moving a vote of no confidence if the Lib Dems, for instance, are not going to vote for it."
She added: "We are talking to all of the other parties in Parliament and if we move for a vote of no confidence we'll want to do it with confidence that we can win it."