Justin Welby, the Archbishop of Canterbury, has attacked Nigel Farage for legitimising racism, ahead of the Ukip leader's apparence in a live TV Brexit debate this evening.
The Ukip leader claimed over the weekend an influx of migrants as a result of EU membership would lead to more Cologne-style sex attacks on women.
Welby told the Commons home affairs committee on Tuesday afternoon he condemned the comment "without hesitation".
"I think that is an inexcusable pandering to people's worries and prejudices, that's giving legitimisation to racism," he said. "What that is, is accentuating fear for political gain and that is absolutely inexcusable."
The Archbishop of Canterbury told MPs comments similar those to made by Farage "led to attacks on people" and should not be legitmiased.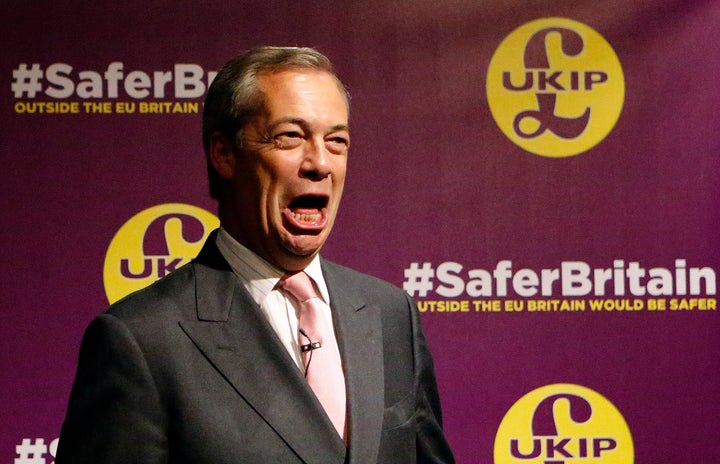 Farage told the Sunday Telegraph women would be at risk from the "cultural" differences between British society and migrants.
Welby's criticism comes ahead of Farage's appearance in the high-profile ITV EU referendum programme this evening along with David Cameron.
Today he pro-EU Britain Stronger in Europe campaign has produced a fresh attack video featuring the Ukip leader's comments about 'fags', 'going for a Chinky' and why he wouldn't want to live next door to Romanian migrants.
Micael Gove, the justice secretary and chairman of the Vote Leave campaign, has also distanced himself from Farage.
"It's not a form of words that I would use and I've made it clear while he and I, like a majority of people in Britain, believe we would be better of outside the EU, that particular point he made, I don't endorse," he said.
Vote Leave campaign have complained that it is "an outrage" that Farage was chosen to make the Brexit case on the ITV1 EU special because he is not their official spokesman.
Related