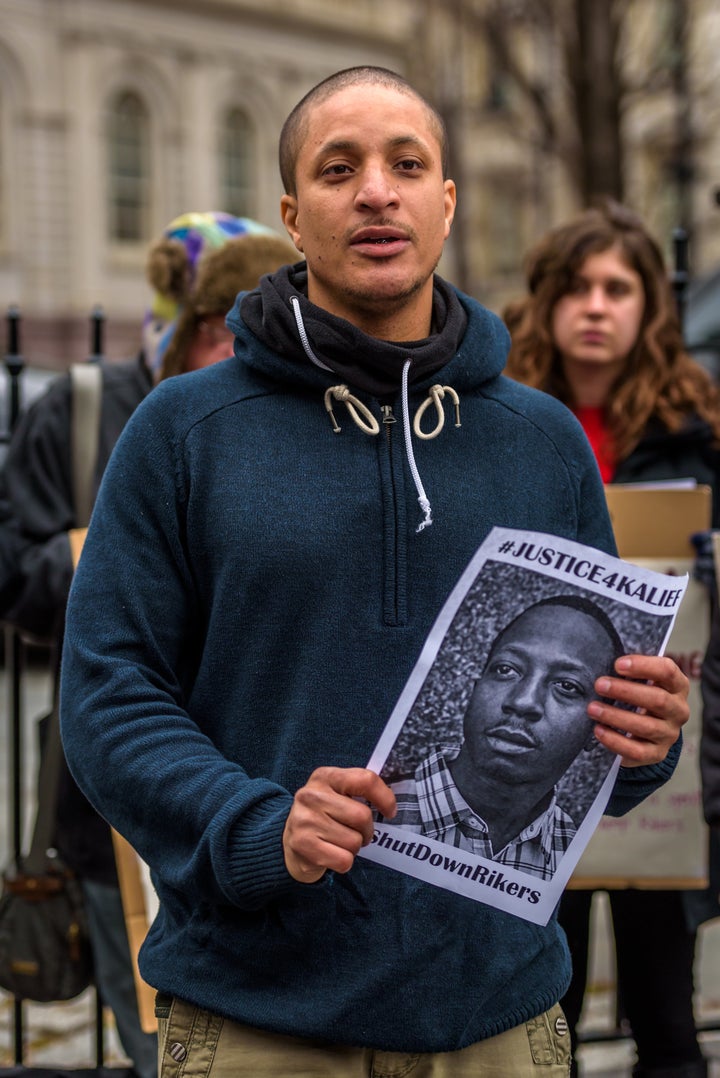 On June 6, 2015, Kalief Browder's brother was at his home in the Bronx, New York, when he received a frantic call from his mother. Kalief had just died by suicide. He was 22.
"I rushed over to the house," Akeem Browder, now 35, told HuffPost. "But it was already too late."
Kalief Browder died two years after he was released from Rikers Island, where he'd spent three years without being convicted of a crime. In 2010, at age 16, he was arrested for second-degree robbery, and spent three years jailed, awaiting trial for allegedly stealing a backpack. Two of those years were spent in solitary confinement. He maintained his innocence throughout his incarceration. He was unable to make the $3,000 bail, and unwilling to take a plea deal. When his family managed to raise the money, his bail was denied.
This Wednesday, Akeem Browder is honoring his brother's memory by asking politicians to commit to ensuring no one else falls victim to a broken justice system. Browder has created a pledge asking lawmakers and advocates to push for the elimination of "wealth-based detention" practices, which can force defendants to remain behind bars for weeks, months or ― as in Kalief's case ― years, simply because they can't afford to bail out. The pledge also asks lawmakers and advocates to make a commitment to "reduce jail populations with real speedy trial, discovery and bail reform."
"We want to see something happen," Browder said. "This didn't just happen to Kalief ― it's happening to thousands of people across the board. We're going to be visiting different politicians today and we're going to ask them to take the pledge."
Kalief Browder's family blames his death on his incarceration. When he wasn't in a cell, Kalief was subjected to brutal beatings from inmates and guards alike. The abuse has been documented by those who spoke to him before his death and in the 2017 Netflix series "Time: The Kalief Browder Story."
The criminal charge was ultimately dismissed, and Kalief was freed in 2013. But by then, his brother said, the damage was already done.
"When he came home, he would spend days on end in his room, in a self-imposed solitary confinement," Browder said. "He would set up bottles on his window and talk to them. It was the torture he went through, and he believed it could happen again any day. It's hard to understand when justice is done wrongly and that when you come home it's finished ― totally done."
The family became Kalief's voice after his death. They called for swift reform of the New York City criminal justice system. The charge was initially led by Browder's mother, Venida, who challenged lawmakers to act. In January 2015, a few months before Kalief died, the New York City Council voted unanimously to end solitary confinement for inmates under the age of 21.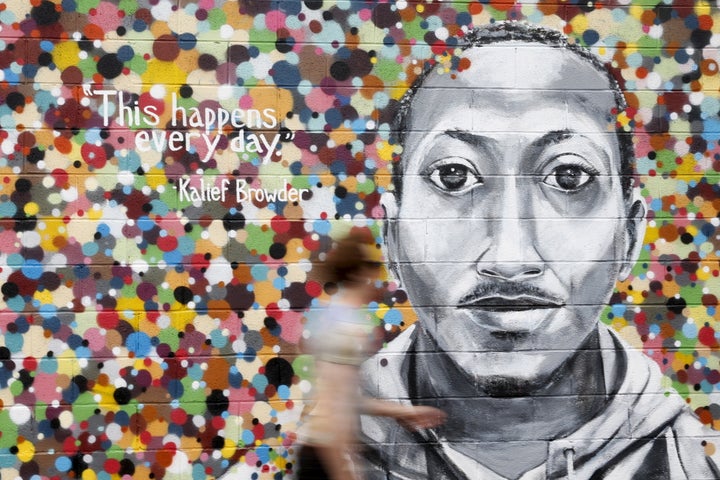 Akeem Browder has since stepped up and acted as a voice for the family. He says they're frustrated by broken promises made by politicians, including New York Gov. Andrew Cuomo (D).
"I was there at his State of the State speech in January 2018, when the governor said clearly, to me, 'I want you to know that your brother did not die in vain,'" Browder said. "I heard him say, without equivocation, 'The blunt ugly reality is that too often, if you can make bail you are set free and if you are too poor to make bail you are punished.'"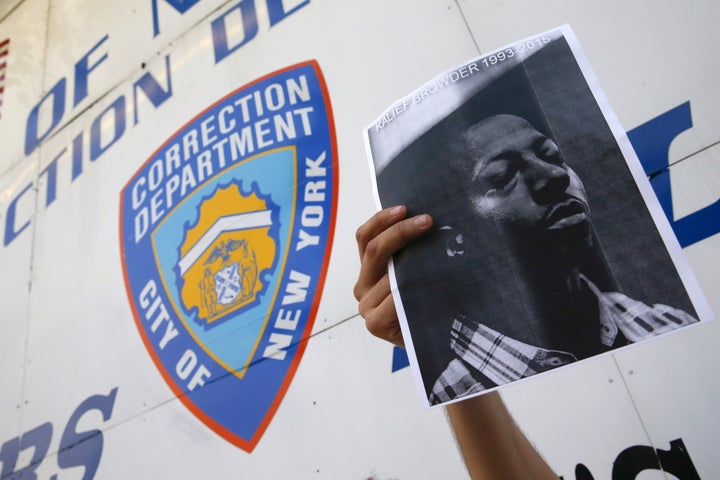 According to Browder, Cuomo promised he'd support criminal justice reform to prevent what happened to Kalief from happening to someone else.
"I really felt his words," Browder said. "Then April 1 came, and he didn't get it into the budget. It wasn't because he had opposition. He had power to get it done and that's what he'd promised us." (Cuomo's office did not immediately respond to a request for comment for this story.)
Cuomo has specifically denounced the use of money bail in misdemeanor cases, and New York Democrats have proposed legislation that would end the wealth-based practice more broadly. Legal experts have also criticized the state's system of pretrial release, but it seems unlikely the legislature will pass any significant reform until 2019 at the earliest.
Browder said politicians need to act now to ensure people won't languish behind bars for months or years because they're unable to afford bond. New York's discovery laws, he said, enable prosecutors to offer unfair plea deals by denying the accused a right to see evidence until the day of trial. Until changes are made, he and his family say they won't stop campaigning.
"Those three years in jail made my brother feel like no one cared and no one would listen," Browder said. "It doesn't sit right with me that I couldn't protect my younger brother, but I'm doing this to make sure it doesn't happen to another family. I'll continue to put pressure on until something is done."
Related
Before You Go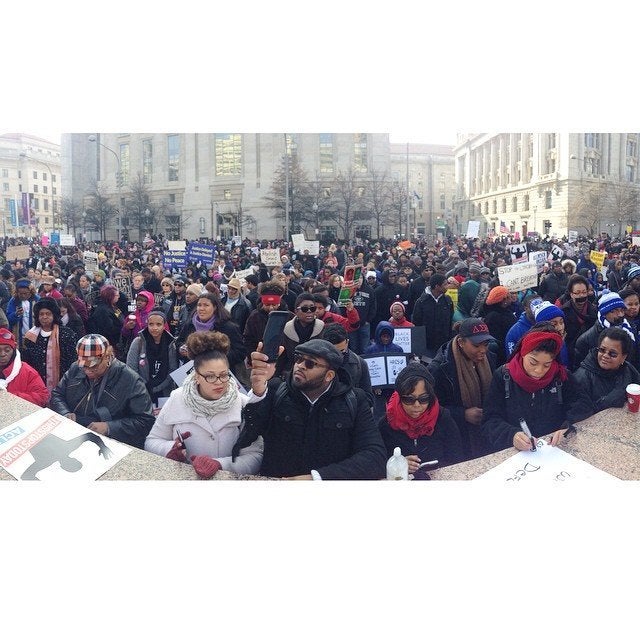 Powerful Black Lives Matter March In Washington