The Princess of Wales has launched an awareness raising campaign to increase public understanding of the importance of the first five years of a child's life.
The campaign – dubbed Shaping Us – aims to make early childhood development "one of the most strategically important topics of our time".
But while there's been a lot of noise around the launch, one early years expert is keen for action to follow swiftly. Especially as the childcare sector – which provides much of the support for children before the age of five – is in crisis, plagued by under-funding and staff retention issues.
Here's what you need to know about the new campaign, as well as what will come next.
What's the campaign all about then?
Shaping Us is a new long-term campaign from The Royal Foundation Centre for Early Childhood, which the Princess of Wales founded in 2021.
The aim is to show people how important the early years are for a person's life – and how the interactions we have and the way we're treated in those formative years shape who we become.
A 90-second clay animation film has been released as part of the launch, which shows how a little girl named Layla develops from pregnancy to the age of five.
We see how her interactions with people and places – from her parents' cuddles, to a reassuring arm on her shoulder from a nursery teacher and supportive cheer from a swimming teacher – stimulate her brain and development.
The short film will appear at Piccadilly Circus and will be screened in cinemas across the UK from Friday.
Celebrities involved with the wider campaign include Rochelle Humes, Professor Green, Fearne Cotton, Jax Jones, Giovanna Fletcher, Zara McDermott, Ugo Monye and Leah Williamson.
What did the Princess of Wales say about it?
Kate Middleton, who is a mother of three, has been vocal about the importance of supporting children in their formative years for a decade now.
Discussing the launch of her latest project, she said: "The way we develop, through our experiences, relationships, and surroundings during our early childhood, fundamentally shapes our whole lives.
"It affects everything from our ability to form relationships and thrive at work, to our mental and physical well-being as adults and the way we parent our own children.
"These are the most preventative years. By focusing our collective time, energy, and resources to build a supportive, nurturing world around the youngest members of our society and those caring for them, we can make a huge difference to the health and happiness of generations to come."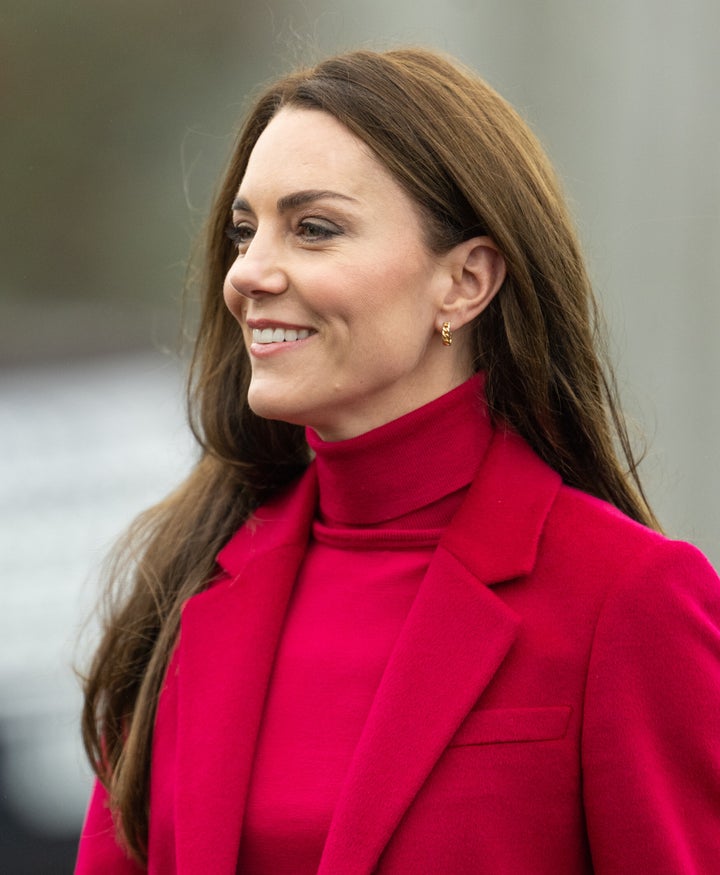 The Princess of Wales said that everyone – even those not directly involved in a child's life – have a part to play, "because we are all responsible for building a more compassionate world in which our children can grow, learn and live".
"In these difficult times, it is more important than ever to help support parents and caregivers provide loving, safe and secure homes for their babies and young children to thrive," she added.
Why is it needed?
Around one in three (36%) adults report knowing just a little or nothing about how children develop in their early childhood, according to data from the Centre for Early Childhood.
This follows on from research conducted last year which highlighted that very few people recognised the unique importance of the 0-5 period compared to other stages of life.
A survey also found 70% of people believe early childhood should be a greater priority for society.
Is it just about awareness raising or will there be more?
While awareness raising is clearly important, we all know that actions speak louder than words.
The long-term ambition of the Shaping Us campaign is to "transform public awareness of this issue over the coming months and years". But those involved have bigger ambitions too.
Professor Eamon McCrory, an expert in developmental neuroscience and member of The Royal Foundation Centre for Early Childhood's advisory group, suggested some of the benefits that come from improving early childhood include: closing the school attainment gap, helping children build the capacities and confidence they need to effectively manage challenge and adversity in later life, and helping to reduce the risk of future mental health problems.
Carey Oppenheim, another member of the advisory group and Early Childhood Lead at The Nuffield Foundation, acknowledged that families are "increasingly experiencing inequality and uncertainty".
Oppenheim said families deserve support from wider society – "that might be individuals like the neighbour we see in the film offering their help, wider members of the community creating supportive environments and professionals such as healthcare workers, social workers and early years practitioners with the training and expertise to help," she explained.
"It also includes systems and structures designed with young children and their carers in mind, such as quality early education and childcare, accessible local parks and safe, affordable housing."
Next steps for the campaign include commissioning more research into this area and working collaboratively with both the public and private sector "to transform the way we think about early childhood development".
What are others saying about it?
Nobody can deny the importance of this issue. But those working directly in the early years sector are keen for more action. Especially as the Princess of Wales previously stated in a piece for the Telegraph that "not enough is being done" in this area.
Joeli Brearley, founder of Pregnant Then Screwed, told HuffPost UK: "It is well documented that the first 1001 days of a child's life are the most critical to their future. Early Years educators are the architects of our children's brains."
She added that investing in the early years education of our children "will pay dividends in terms of closing the attainment gap between the richest and poorest children, improving school outcomes for all children, and it has shown improved health and increased earning outcomes over children's lifetimes".
What's "crucial," she added, is that "we don't just raise awareness about how important this time is, but invest in a childcare and early years sector which enables all children to thrive".
Neil Leitch, CEO of the Early Years Alliance, welcomed the campaign, saying that "all too often over recent years, the early years has been de-prioritised" especially when it comes to education policy and funding.
He added: "We hope that the next stage of the Princess' campaign will prompt conversation – and more importantly, action – from both society and government when it comes to valuing the early years sector and the importance of early childhood."