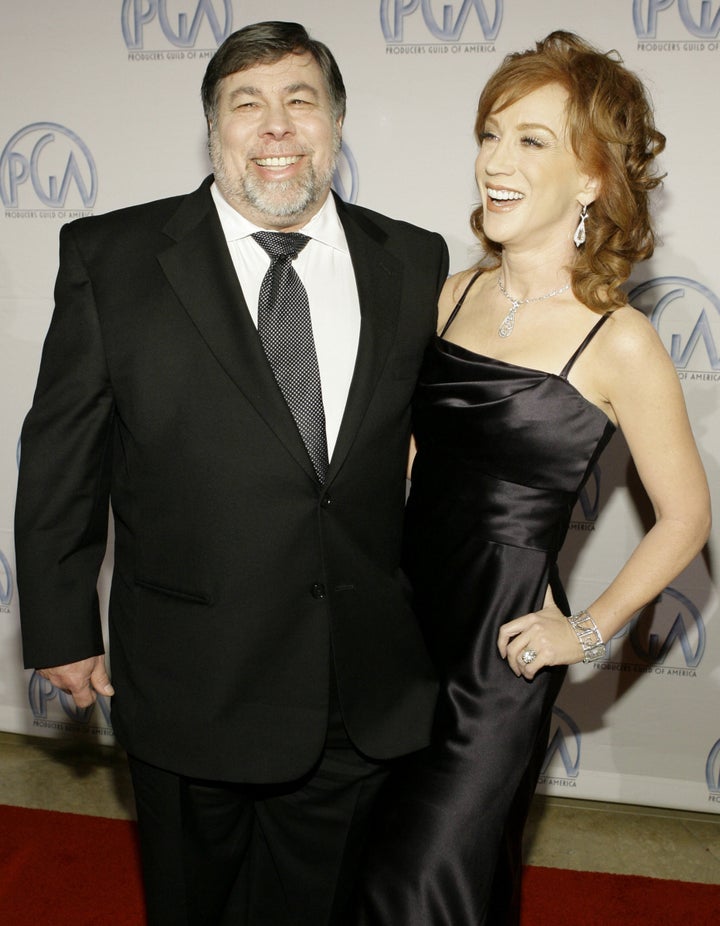 Kathy Griffin has split from billionaire Apple co-founder Steve Wozniak.
"He is an awesome guy, but I have to say he is in the friends category now," Griffin, 47, told Usmagazine.com at the GLAAD Awards in L.A. Saturday.
"As a matter of fact," she added, "I got an email last week from him, and he is going to marry someone else... I think he might be married. I don't really know that for sure, though."
She insisted there are no hard feelings: He even appears on the upcoming season of her Bravo reality show.
Related