Katie Price has been forced to think creatively when it comes to her mobility, after breaking both of her feet and ankles in an accident on holiday.
Last week, Katie made headlines when it was revealed she'd seriously hurt her ankles and feet after falling over a wall while in Turkey with her family and new partner, Carl Woods.
While medics informed Katie at the time that she wouldn't be able to walk for three to six months, she has now revealed to her Instagram followers that she's been able to think on her feet (or rather, not on her feet) and come up with a solution to getting around the house.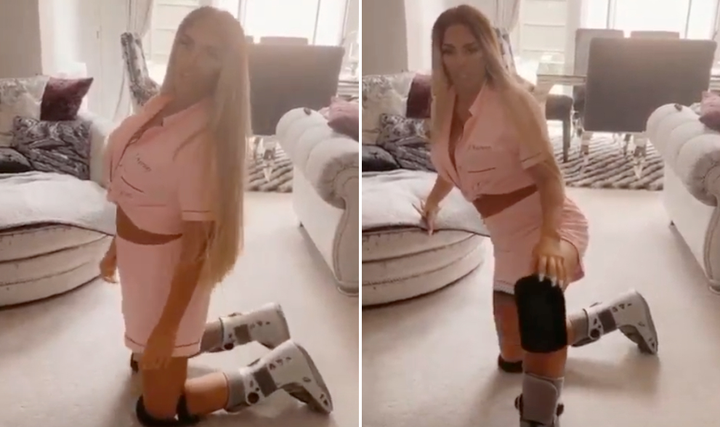 Posting on her Instagram story, Katie revealed: "So guys, this is my new way of walking around the house, because obviously my ankles and feet are completely broken.
"Carl actually found these knee pads for me, so I can still get about and up the stairs and just walk [on my knees]."
She also wrote: "Thanks to @CarlJWoods, he got me some knee pads to help me get about the house as [it's] a struggle and hurts my knees without them, despite life-changing news I still have a smile and determination is key to keep focused on the change of my future life."
In a later update, she demonstrated how she was able to get into the backseat of her car without putting any pressure on her feet or ankles, saying: "I'm off for dinner, and this is the task of the day, getting in the car. Don't laugh at me. Lucky I've got arm strength."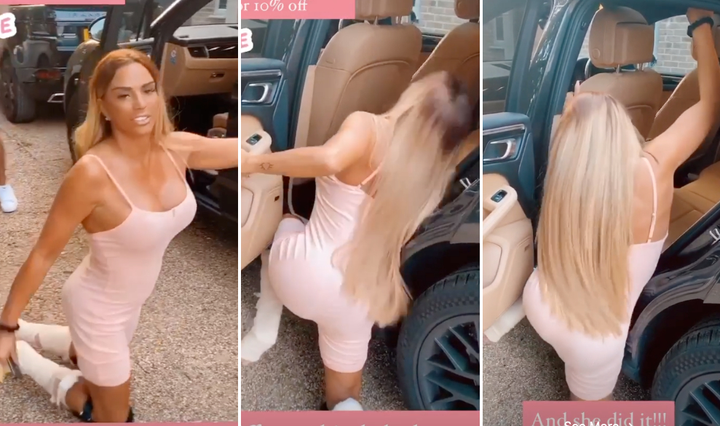 Katie was visiting the Land of Legends park in Belek, Turkey with her children, Junior and Princess, as well as her partner when the injury happened.