Katy Perry hasn't kept a low profile when it comes to who she's supporting in this year's US presidential election, taking to Twitter on Monday (26 September), to make her stance clear once again.
The global superstar has been vocal in her support of Hillary Clinton, and shared a snap of herself appearing to vote naked, alongside the caption: "Tomorrow, I use my body as clickbait to help change the world."
We're not too sure what she's up to, but it's bound to be interesting.
Katy has been a huge supporter of Hilary's throughout her campaign, and recently performed at the Democratic National Convention.
She's not the only star to voice her views on the current presidential race, with Kim Kardashian also clarifying her stance on the election last week.
"I believe Hillary will best represent our country and is the most qualified for the job," her conclusion read. "This year, I'm not just voting for myself, but also for my children, and I took that into careful consideration when I made my decision."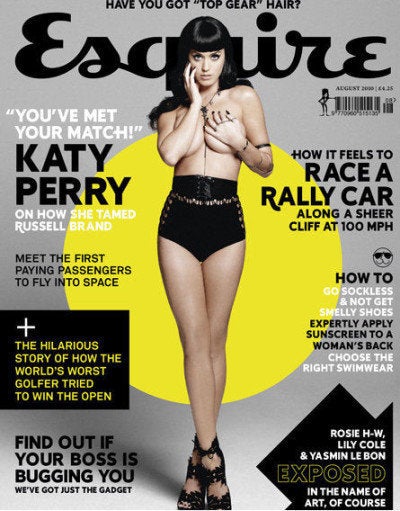 Katy Perry