Coronavirus has changed everything. Make sense of it all with the Waugh Zone, our evening politics briefing. Sign up now.
On his election as the new leader of the Labour Party, one of the first people to ring Keir Starmer was Boris Johnson. After brief congratulations, he invited the leader of Her Majesty's Loyal Opposition to a briefing on the coronavirus outbreak next week.
Their common focus was underlined within hours, when it emerged the number of people in the UK killed by Covid-19 had risen again, by 708 in a single day. In his first remarks as leader, Starmer concentrated on the national emergency triggered by the virus.
But as well as the offer of constructive support, there was the clear warning to Johnson, and the Tory party more widely. Starmer's line, that "we need good government" during this crisis, was a strong signal that he would make competence his dividing line.
There was a wider political message too, as he declared that once the country was through the outbreak "we cannot go back to business as usual".
Although Starmer's words were aimed primarily at the public, there was also an unmistakable warning to his own party. "We've got a mountain to climb. But we will climb it... I will do my utmost to reconnect us across the country. Where that requires change, we will change. Where that requires us to rethink, we will rethink."
It was a characteristically Starmer-esque formulation: change where required, status quo where not, but at all times guided by his watchwords of painstaking consensus-building, unity and discipline.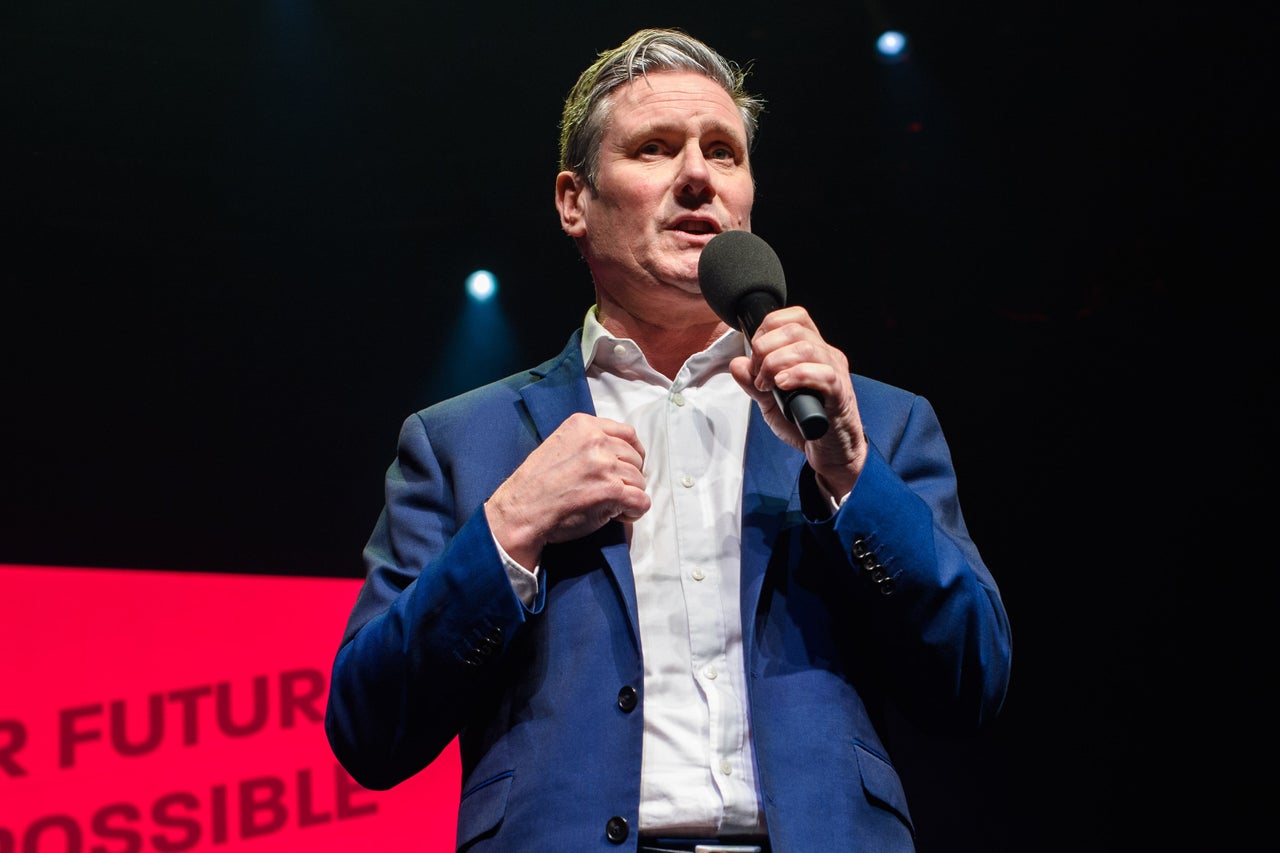 Starmer was at home with his wife and two children when he was informed of the historic news. Labour Party general secretary Jennie Formby phoned him and fellow contenders Rebecca Long-Bailey and Lisa Nandy on a conference call at 10.30am. They were given the result, but not the detailed figures, which were being uploaded to the party website.
About 20 minutes later, 30 members of Starmer's campaign team held a mass video call on the Zoom sharing app, waiting for the results. When the landslide victory emerged, huge cheers went up in the multiple mini-screens. It was a very coronavirus-style celebration.
So, having won his leadership election by a huge margin, just what will he do with his strong mandate? While his main initial focus will be on coronavirus, Starmer and his team are gearing up to change the party to get into the right place needed to take the biggest step of all: into government.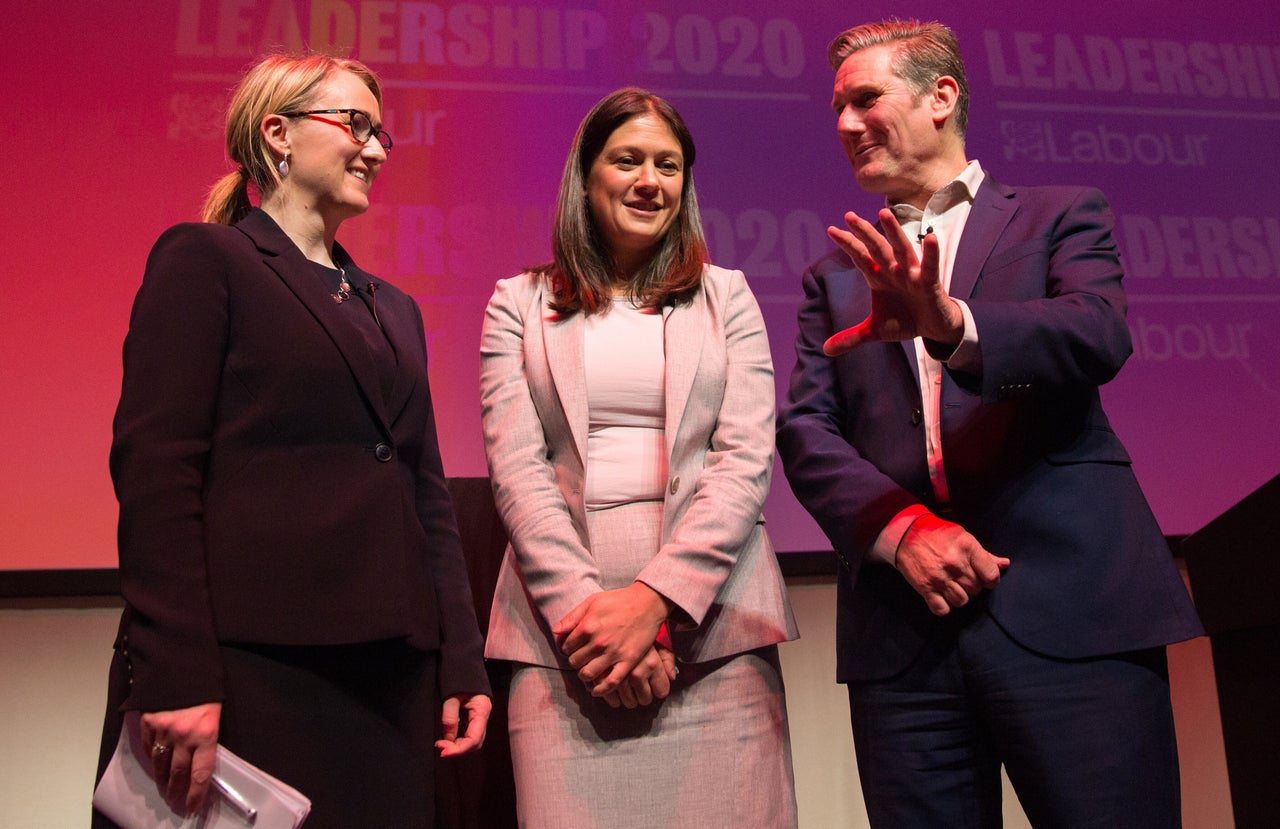 A new shadow cabinet is the first item in his in-tray, expected early next week. A raft of new faces, plus some more older hands overlooked in the Jeremy Corbyn era, are expected. As well as Rachel Reeves, Jess Phillips and David Lammy, insiders are tipping MPs including Anneliese Dodds, Jim McMahon, Bridget Phillipson, Steve Reed, Shabana Mahmood, Jonathan Reynolds and Preet Gill for promotions.
Angela Rayner will play an invaluable role, not least in winning back lost northern votes, just as Starmer hopes to appeal to southern voters in a way not seen since Blair. Rosena Allin-Khan's impressive second place in the deputy leader race will guarantee her an enhanced role. Shadow solicitor general Nick Thomas-Symonds is expected to get a big job, possibly as shadow attorney general or justice secretary.
While defeated leadership contenders Long-Bailey and Nandy will get shadow cabinet posts, it's unclear just how senior they will be. Shadow health secretary Jonathan Ashworth is so across the detail of coronavirus that he may be kept on.
Emily Thornberry's immediate future as shadow foreign secretary is unclear, especially as one MP points out she is "totally across" the issue of getting Britons home from abroad. "She is in touch with scores of our MPs with hundreds of cases, to end that would look odd right now". The expectation among some around Starmer is that he will reconfigure his top team gradually over the next year, once the coronavirus outbreak clears and he's had more time to sort other internal reforms.
The battle for Starmer's ear has already begun. His victory among some unconvinced so-called moderates was a cause for relief more than celebration. Others were more fulsome. "We're back!" one centrist said, noting that Starmer won nearly double the number of party members that Corbyn had in 2015.
Yet whereas Tony Blair constantly sought to define himself against some elements of his party, Starmer is a very different beast. One longtime ally said that the way he constructed his leadership team— giving key posts to both Blairite Labour First members and longstanding allies of Corbyn— "will be a template for his leadership".
In fact, Starmer may not even have to pick fights with the Left to prove how different he is from his predecessor. Those likely to leave the shadow cabinet such as Richard Burgon, Jon Trickett and Ian Lavery could form a rebel core on the backbenches.
"There's an operation already among some of those who are going to the backbenches and they look ready to kick off," one MP says. "Being denounced by some of the hardcore Left won't harm Keir at all, in the eyes of the voters, if any of them are even listening," another added. "He won't even have to say anything, they will do his work for him."
Still, one old hand predicts there won't be instant change. "He's under pressure from some moderates to push quickly, but he will be a lot more subtle and careful. He just can't refight the battles of the old days, even if he wanted to. It would be better to let Momentum gradually wither, while absorbing its best people. Their supporters may just get bored and drift away anyway.
"Slow and steady will be the way he works. He is excellent at bringing people together. To have got Tom Baldwin (Ed Miliband's former strategy chief) and John McDonnell on the same page on a second referendum policy was an extraordinary feat."
One ally even jokes that just as Gordon Brown's famous girlfriend was "Prudence", Starmer's will be Patience. But most of all, his image as an oven-ready prime minister is one that his supporters want to ram home with the public in his first few weeks. "That first impression is the one that sticks," one MP says.
Those around Starmer know that he has to make a clear break with the Corbyn era, while not insulting the former leader personally or losing the members who share his radical politics.
"Look at his history. Keir is good at defining where he wants to get to and plotting a path of how he gets there, while working really hard at getting the party on board," one close friend says. "It's exactly what he did on Brexit. Things will change, but he will be patient.
"The public will want us to focus on coronavirus and we've got to get the tone on that right. The country is not ready for 'I told you socialism was great'. Some wanted us to go in harder or intervene more, but you burn your credibility if you do that."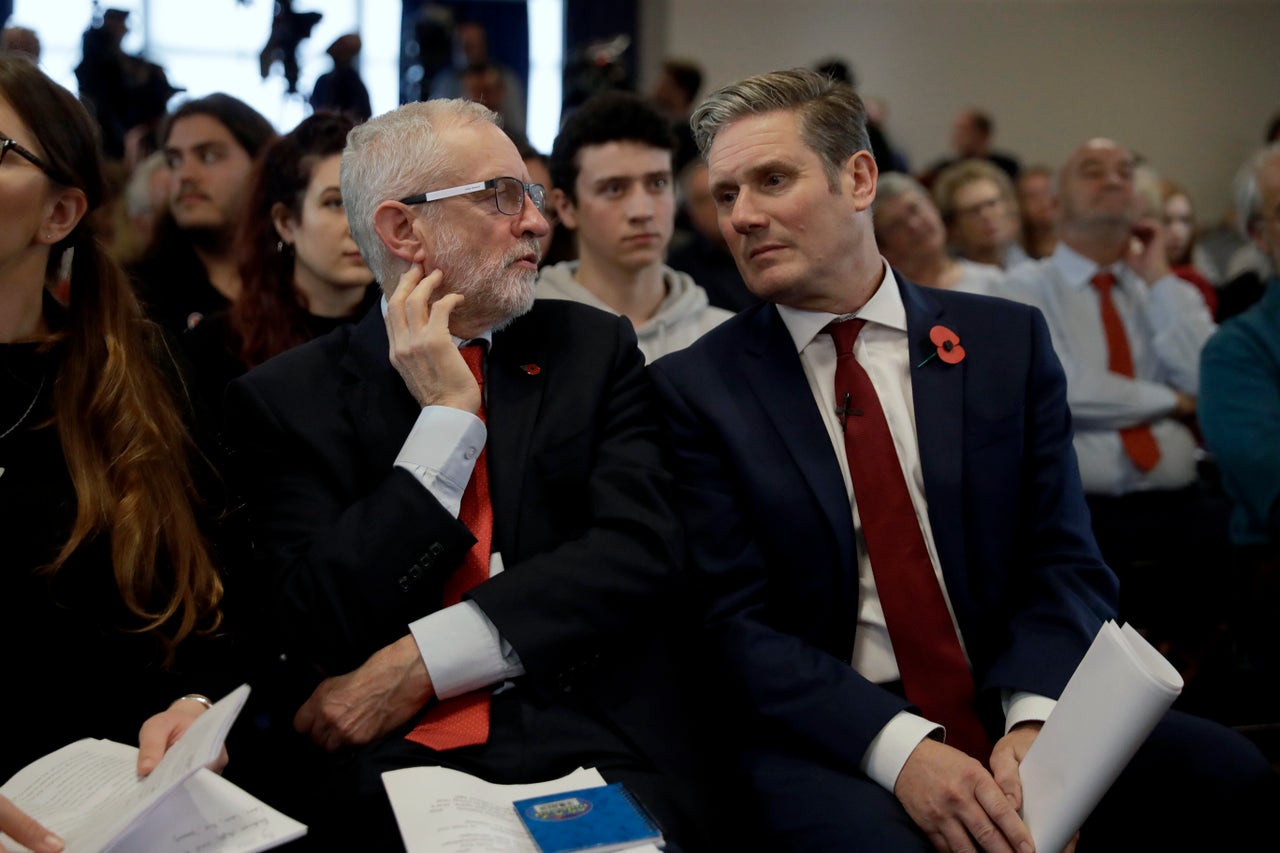 In his first speech, one area where Starmer made plain he will certainly offer stronger leadership is on anti-Semitism. His vow to "tear out this poison by its roots" was a passionate signal of intent. "Never again will you hear that Corbyn phrase about 'racism in all its forms'," one ally says.
Yet responsibility for internal party issues like anti-Semitism lie with the general secretary, Jennie Formby. Both she and former Corbyn chief of staff Karie Murphy are seen by many MPs as prime candidates for departure, given their association with the electoral, campaigning and other failures of the last regime. There are calls for a clear-out too of large numbers of staff at Labour HQ appointed by both Murphy and Formby.
But one senior figure says, again, that caution will be Starmer's modus operandi. "There's got to be some realism about this, the general secretary job is not in the gift of the Labour leader, it's decided by the NEC [the ruling National Executive Committee]."
Another former staffer says: "Once Karie and Jennie are out of the way, he may not need to change the staff lower down. They probably just need decent management and haven't had much of it.
"The government could be in so much trouble that incremental change within the party structure could be the best route, as long as you get across a big cultural change to the public." The priorities for change among some in Starmer's team are the press office, the general secretary's office and Governance and Legal Unit (GLU) which faced criticism over anti-Semitism.
"This idea of a purge is really worrying hard-working staff," one staffer said, pointing to a new Labour party staff Unite branch union motion that condemns any moves to dismiss staff "based on supposed political opinion".
The whole issue of getting a new general secretary is however seen as key. Although Emilie Oldknow, a former senior official and now Unison assistant general secretary, is one possible contender to replace Formby, the GMB's Lisa Johnson is another potential candidate who could garner support.
But for many around Starmer, the immediate priority is the NEC precisely because it is the vehicle for picking a new general secretary and much else besides.
Away from the leadership result, party insiders were just as gripped by the result of the three by-elections for vacancies on the ruling body. Pro-Starmer forces won a clean sweep, with a divided Left losing out particularly in the constituency party posts. The general public will be blissfully unaware of the number crunching minutiae of the NEC, but it's the key to making any real change in Labour, insiders say.
With Starmer's own role, plus the three shadow cabinet posts he personally appoints, he can within days shift the power balance on the NEC. HuffPost UK understands that Aslef, Scottish Labour leader Richard Leonard and Welsh representative Mick Antoniw will all now support Starmer on key votes. Following the election of centrist Jackie Baillie as deputy leader in Scotland, Leonard in particular now knows he has to back the leader or lose his own position.
As a result, the finely-balanced NEC now has potentially 21 votes for Starmer, even without the independent-minded GMB union, to just 14 for pro-Left forces. With GMB union general secretary declaring it would be "full square behind" the new leadership team, its two reps would mean a majority of 23 to 14. The 38-strong NEC has one suspended member, Pete Willsman.
For Starmer, things can only get better this summer too, when the NEC's nine constituency posts are all up for grabs. Traditionally, Momentum swept the board but with an influx of more than 100,000 new party members, who were not eligible to vote in today's by-elections, pro-Starmer candidates could win at least four of the seats.
Former MPs like Paula Sherriff are expected to join a broad pro-Starmer slate in the summer. And in a further consolidation of anti-Left forces, HuffPost UK understands that the campaign groups Labour First and Progress will merge to create a new body, likely to be titled Labour To Win. After the new NEC posts take effect at the party conference in September, the new leader's majority could rise to an unassailable 25 to 12.
Some close to Starmer think that only once such a big majority is certain would it make sense to move against Formby. "The fact is you need not just a majority but a clear majority on the NEC to do anything," one says. "He can't risk a split NEC with a third candidate for general secretary coming through.
"There are lots of obstacles. The general secretary's role is set out in the rule book. If she were to get the confidence of the NEC the conference floor, she would be untouchable. All staff report to the general secretary, not the leader and they have employment rights like anyone else. The key to moving people is mutual agreement on the right time scales."
Some in the party believe that Starmer's best chance of finally seizing full control of the party lies not at the party conference but at the away day for the ruling NEC in November. This is when it gets to set its own standing orders and rules, works out who chairs which sub-committee and all the other minutiae that really drives internal control.
Most important of all, this is the meeting that decides who is on the NEC Officers' Group, the inner circle which has huge power and where the Left still dominates. "It took Jeremy's team three years to work out that Officers' was where the real power lies," one insider said.
One big factor will be just how prepared Unite the union is to get on board with Starmer's vision. If the union decides to act as an obstructive force on the NEC, other unions are preparing to form an anti-Unite bloc.
"The last five years have been the age of Unite. But the next five years could be the age of Unison [which now has more members and backed Starmer]," one party stalwart says. At party conference, the left-wing Bakers' Union could be removed from the NEC. The traditionally Left-wing but pro-EU TSSA union endorsed Starmer for leader too, so it could join against Unite.
In keeping with the emphasis on caution, some senior figures in the party believe that the new leader can wait for the publication of the Equalities and Human Rights Commission (EHRC) report into anti-Semitism before he moves to stamp his authority on the party HQ.
But others feel that Starmer's "strategic patience", while welcome in many areas, would be a big mistake if applied to the battle for the party's structure.
"I don't think he has any time to be slow and steady with the party. He needs to have somebody in the general secretary's role who is completely bought into what he wants. If he doesn't do something about that immediately I think he's almost certainly knackered in the long term.," one source said.
"That's not because the general secretary role is all-powerful, but because it has implications for the whole of the party internally. It is also a signifier of what kind of leader he is going to be.
"It's that old adage of a one degree difference. If you want to go from Liverpool to New York, just one degree's difference you won't notice at first but eventually you end up in Florida. If you start off badly, it gets worse and worse over time.
"He can unite the party around certain values but he can't opt for the lowest common denominator to avoid confrontation. You try and get people to come with you, but if they won't you smash them to bits."
One experienced former staffer said that just as Starmer had mapped out his clear vision on Brexit he had to be as clear about his route map with the party HQ.
"All this stuff about 'I'm going to have every [anti-Semitism] case on my desk', it's just bullshit if you haven't got the right staff. He has to get to a position of absolute power to do things on his terms. He can be as collegiate as he possibly can, but he needs that backstop of saying 'this is how it's going to be'.
"He has to short circuit the process by saying to Jennie 'here's how things are going to go in the next few months, this is how this is going to end, shall we try and short-circuit that?' A generous pay-off, plus even a possible seat in the House of Lords, are advised by some.
"It's a signifier of whether he's got the balls or the smarts to do other things," one insider said. "I think Keir genuinely wants to bring everyone together but if he actually thinks he can act without having to take people on, he's crackers.
"Getting coronavirus right and taking control of the party machine and setting the path to a majority, nothing else matters right now."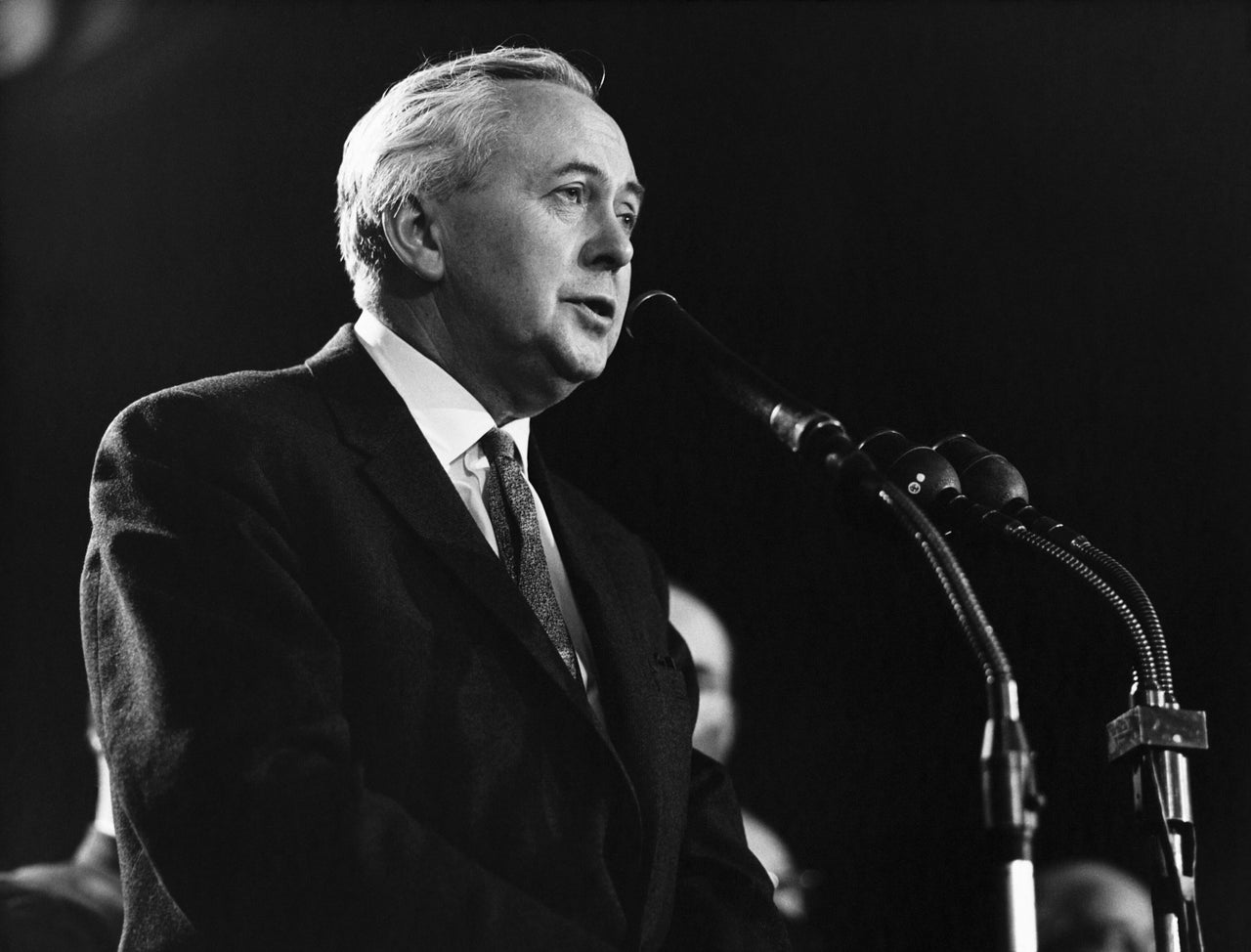 Shadow minister Nick Thomas-Symonds believes Starmer can navigate the steep path ahead not least because he shares many of the qualities that marked out another Labour leader: Harold Wilson. When asked to name his favourite leader during the campaign, Starmer cited Wilson and it felt like it wasn't a mere ruse to avoid being seen to support New Labour's Blair or Brown.
Thomas-Symonds, who is currently writing a biography of Wilson, says that Starmer has the same emphasis on what a "future society and economy will look like". Like Wilson, he is also a state grammar school boy who knows the real meaning of aspiration. The son of a toolmaker and a nurse, Starmer will be the first Labour leader since Neil Kinnock to hail from a working class background.
But crucially, at a time when Tory competence will come under the microscope as never before, it will be his Wilson-like attention to detail that could show a devastating counterpoint to Johnson's broad-brush approach.
"Harold could still recite trade figures when he was in his 60s and 70s. He had a great ability to remember things and to immerse himself in detail. When you discuss things with Keir, he will question you and go through things line by line. That forensic approach, coupled with a future vision of a better society, will be very powerful."
As he beds into his new job this weekend, despite the mountain he has to climb in the polls and in parliamentary seats, Starmer will be hoping for another parallel. Wilson took Labour back into office after 13 years long of Tory rule, defeating an old Etonian in the process.