UPDATE: Charlotte-Mecklenburg Police Chief Kerr Putney reiterated during a news conference on Wednesday morning that officers saw Keith Lamont Scott exit a car with a handgun. He says the officers told him to drop the gun and that he got out of the vehicle a second time still carrying the gun. He says Scott was shot because he posed a threat.

"It's time to change the narrative, because I can tell you from the facts that the story's a little bit different as to how it's been portrayed so far, especially through social media," he said.

His comments were an apparent reference to a profanity-laced, hourlong video that a woman claiming to be Scott's daughter posted to Facebook soon after the shooting, saying that her father had an unspecified disability and was unarmed.
A disabled black man who was fatally shot by police in North Carolina was unarmed and reading a book, his family say.
Keith Lamont Scott was shot at around 4pm on Tuesday, as he reportedly waited for his son to be dropped off by his school bus.
Scott's family dispute Charlotte-Mecklenburg police statements about the killing which claim officers were in the area looking for a suspect with an outstanding warrant when they saw Scott sitting in a car.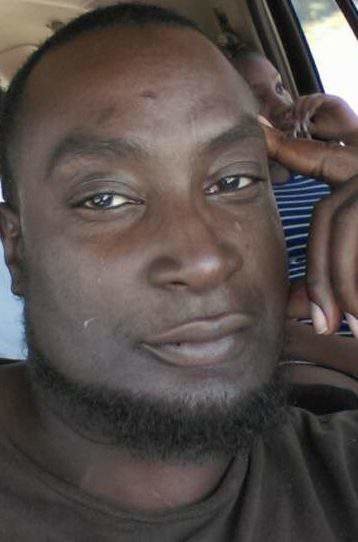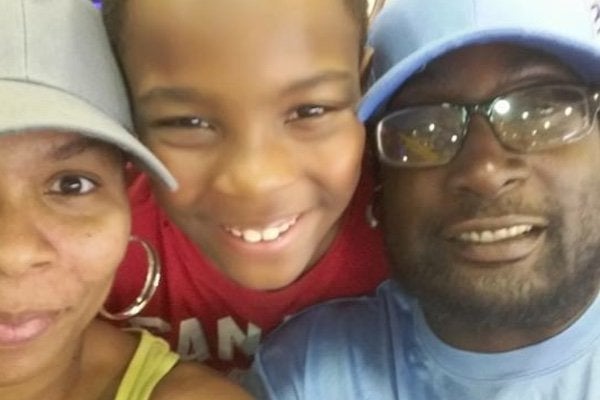 Officers saw Scott get out of the car with a gun and then get back in, police spokesman Keith Trietley said.
When police approached, the 43-year-old got out of the vehicle again and "posed an imminent deadly threat to the officers who subsequently fired their weapon striking the subject," according to Trietley's statement.
Scott was taken to Carolinas Medical Center where he was pronounced dead.
Officer Brentley Vinson, who shot Scott, has been placed on administrative leave, which is standard procedure in such cases.
Detectives recovered a gun at the scene and were interviewing witnesses, Trietley said. Scott's distraught daughter Lyric Live-streamed the aftermath of the shooting on Facebook.
In the video she claims her father was disabled and was parked, reading a book in his car while waiting for a school bus to drop off his son.
She said: "My daddy didn't do nothing… They just pulled up undercover."
Insisting her father did not own a gun, she then claimed that if one has been found it must have been planted.
"The police just shot my daddy four times for being black. They Tased him first and then shot him."
A man identified by WCNC-TV as Scott's brother told the channel the officer involved in the shooting was not wearing a uniform and was undercover.
He said: "I think he shot him four times, I'm not sure but he's dead." Further witnesses also claim Scott was unarmed.
Shakeala Baker, who lives in a neighboring apartment complex, told Reuters she had seen Scott in the parking lot on previous afternoons waiting for his child.
"This is just sad," said Baker, 31. "I get tired of seeing another black person shot every time I turn on the television. But (police are) scared for their own lives. So if they're scared for their lives, how are they going to protect us?"
Protests over Scott's death followed shortly afterwards, with authorities using tear gas to disperse gatherings. Some officers were injured and a highway was shut down.
The Charlotte-Mecklenburg Police Department tweeted that demonstrators were destroying marked police vehicles and that approximately 12 officers had been injured, including one who was hit in the face with a rock.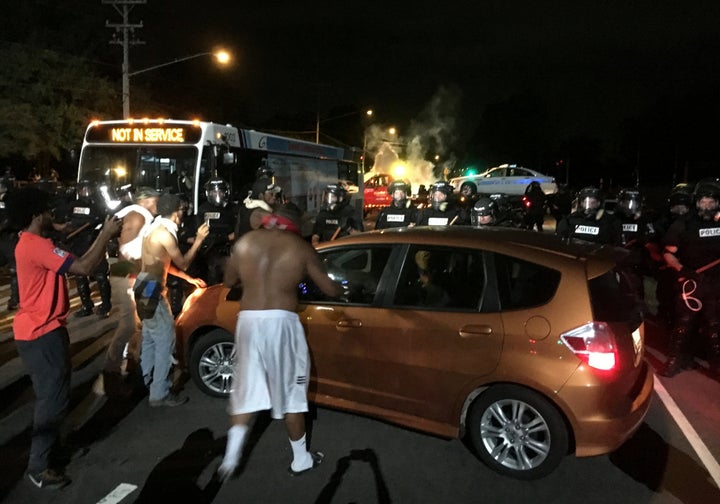 Photos and TV video showed police firing tear gas to break up the crowd. Some officers were in riot gear.
Some protesters were heard yelling "Black lives matter," and "Hands up, don't shoot!" One person held up a sign saying "Stop Killing Us."
Other footage showed protesters lingering around a police vehicle after shattering its windows.
One television news crew retreated from the scene after demonstrators began rocking their remote van, which was parked near the apartment complex where the shooting occurred.
Charlotte Mayor Jennifer Roberts appealed for calm and tweeted that "the community deserves answers."
In Tulsa, hundreds of people rallied outside police headquarters calling for the firing of police officer Betty Shelby, who shot 40-year-old Terence Crutcher on Friday during a confrontation in the middle of a road that was captured on police dashcam and helicopter video.
Shelby's attorney has said Crutcher was not following the officers' commands and that Shelby was concerned because he kept reaching for his pocket as if he was carrying a weapon. An attorney representing Crutcher's family says Crutcher committed no crime and gave officers no reason to shoot him.
Local and federal investigations into that shooting are ongoing.