Scotland Yard has said it is to "assess and identify what criminal offences - if any - may have been committed" following allegations involving MP Keith Vaz.
The Labour MP stood down as chairman of the influential committee, which is currently investigating the laws around prostitution, after he was filmed apparently paying for sex with male prostitutes.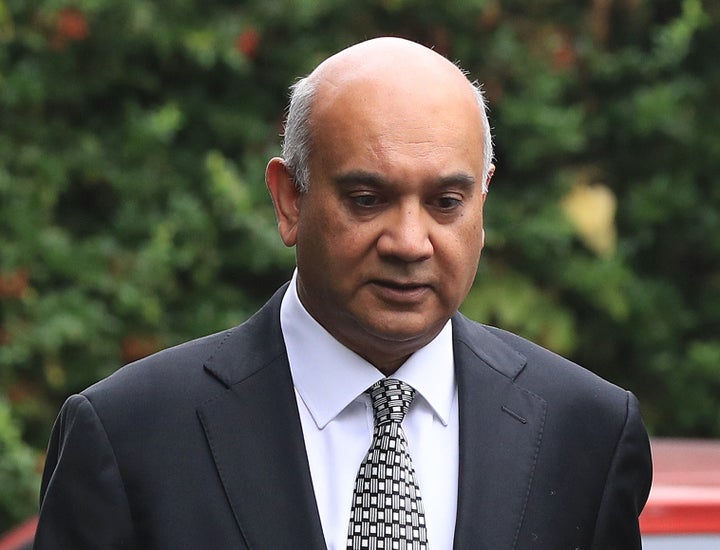 The Metropolitan Police said they had not yet launched an investigation but were "considering the matter".
It issued a statement saying: "Following allegations in the Sunday Mirror on Sunday concerning a Member of Parliament, [we] can confirm a letter was received on Wednesday requesting police consider the matter.
"The letter has been forwarded to the Met's Special Inquiry Team, part of Specialist Crime and Operations, to assess and identify what criminal offences - if any - may have been committed."
In the video published by the tabloid, Vaz appeared to pay two escorts for sex at a flat in Edgeware and offered to pay for cocaine.
The Leicester East MP, who is married, told one of the escorts he did not want to use the drug, but indicated that he would pay for it for the other man at a later date.
In the wake of the revelations, Tory MP Andrew Bridgen, who has been highly critical of Vaz, indicated that he would be writing to Scotland Yard calling for him to be investigated for misconduct in a public office and conspiracy to supply controlled substances.
Vaz had faced claims that the committee's investigations into issues like prostitution or drugs could be undermined if he remained as chairman.