Racism properly belongs in a galaxy long, long ago and far, far away, especially since the "Star Wars" universe features humans, Gungans, Droids, Ewoks and Wookiees.
However, some racists are drawing the line at Asians and are having a hard time dealing with the fact that Vietnamese-American actress Kelly Marie Tran is starring in scenes of the film "Star Wars: The Last Jedi" as Rose Tico.
Last week, someone changed the Rose Tico page on the "Star Wars"-oriented Wookieepedia website to feature a character description that can only be described as flat out racist.
The page text has since been changed back to the original character description, but the screenshot below shows the offensive entry, which includes changing the character's name to "Ching Chong Wing Tong" and referring to her as "stupid, autistic and retarded."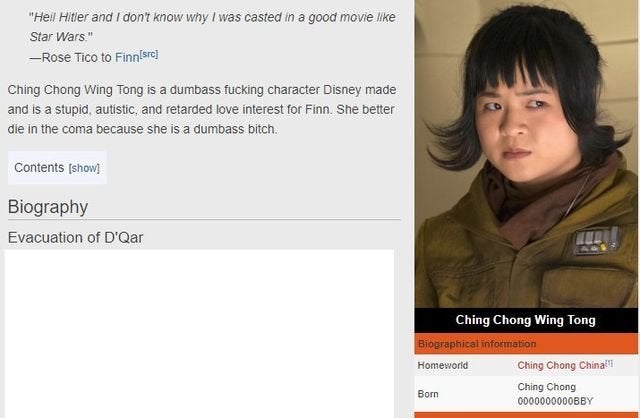 FANDOM, the company behind the page, has removed the vandalism and closed off the Rose Tico page from further editing.
"FANDOM has a zero tolerance policy for vandalism, inclusive of racism and harassment," the company told Newsweek. "The wiki admins take this very seriously and took the steps to resolve this situation as quickly as possible, including escalation to our team, and subsequent lockdown. This lockdown will remain for the foreseeable future and we will be closely monitoring activity on this wiki."
There has also been racist trolling of Tran on Twitter, including alt-right internet personality Paul Ray Ramsey who attempted to make fun of the actress' body with this tweet.
Ramsey's nastiness inspired other comments of the same ilk. However, other fans were quick to call out the racism.
Tran is the first woman of color to play a leading role in a "Star Wars" movie. Most fans of the series are enjoying her performance as she discovered recently when she overheard a few talking about her character. She talked about the kind comments on Instagram.
Related
Before You Go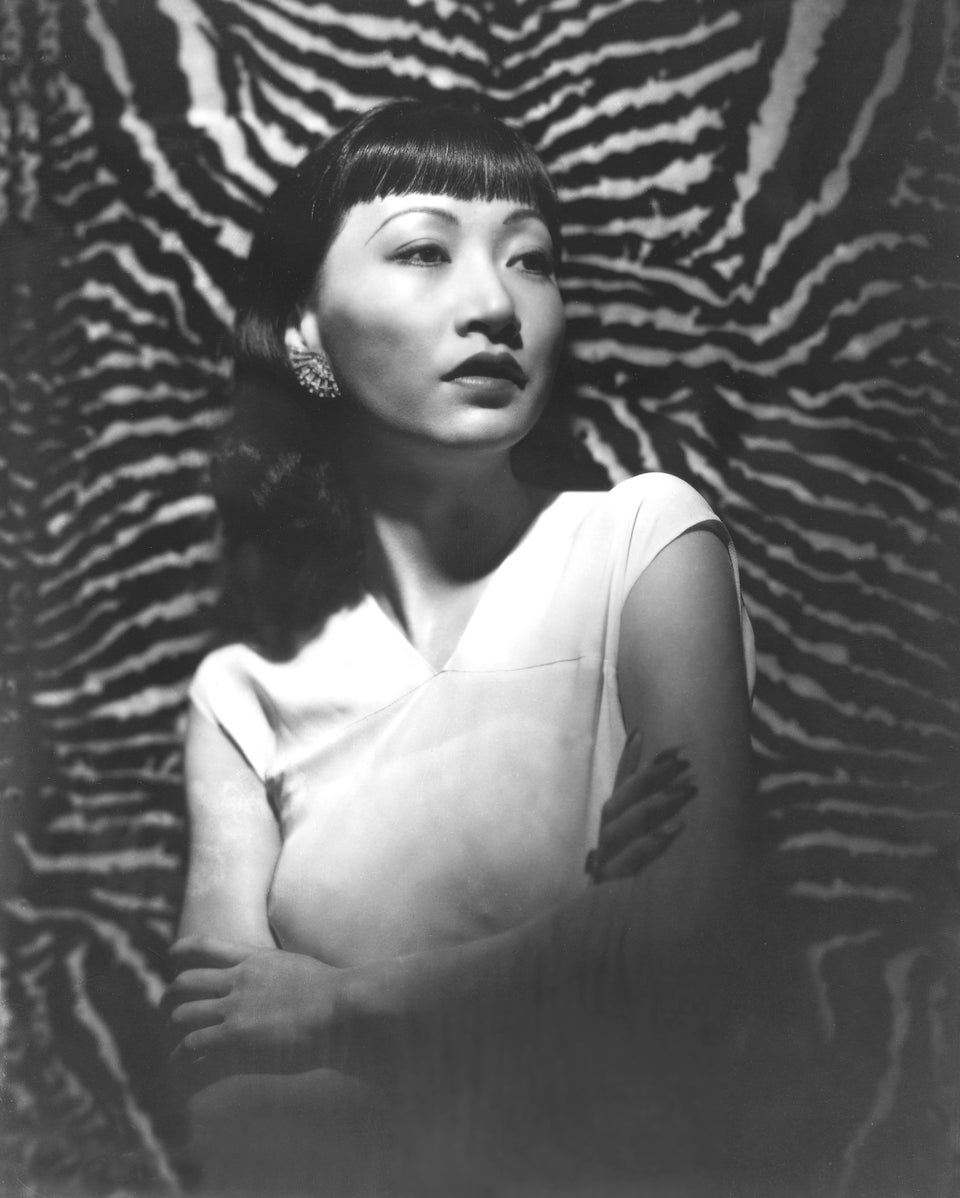 Old-School Asian American Actors You Should Know About