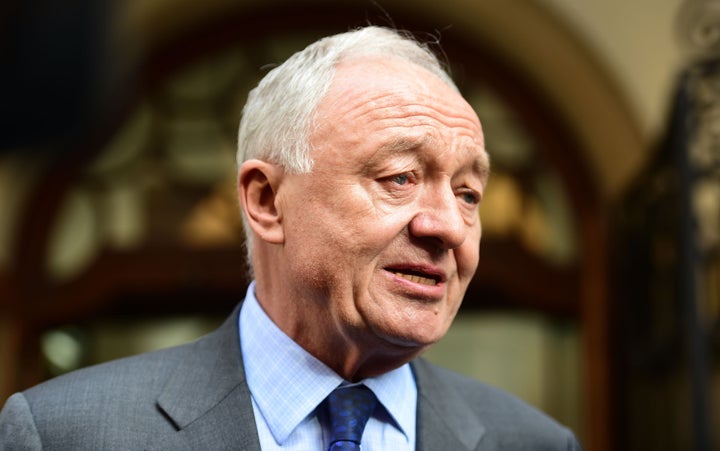 Ken Livingstone has been indefinitely suspended from Labour pending a formal investigation into his alleged anti-semitism, HuffPost can reveal.
Outgoing General Secretary Iain McNicol deployed his power to impose an "administrative suspension" on the former Mayor of London to ensure the case will be fully investigated.
In what's likely to be his last official disciplinary act, McNicol signed papers authorising the tough move on Wednesday and Livingstone was formally served a new notice of investigation the same day.
The former MP and veteran leftwinger, whose supporters believe the sanction is draconian, sparked outrage last year when he refused to apologise for previous remarks about Hitler and Zionism.
Jeremy Corbyn ordered a fresh suspension and investigation after Livingstone said Hitler and Jews had colluded together in the 1930s.
But no formal investigation has taken place in the 10 months since the incident and Livingstone's extra one-year suspension is due to be lifted on April 27.
McNicol, who has been forced out by allies of Corbyn after nearly seven years in the job, wanted to make sure the ex-Mayor had no possibility of being reinstated without an internal inquiry.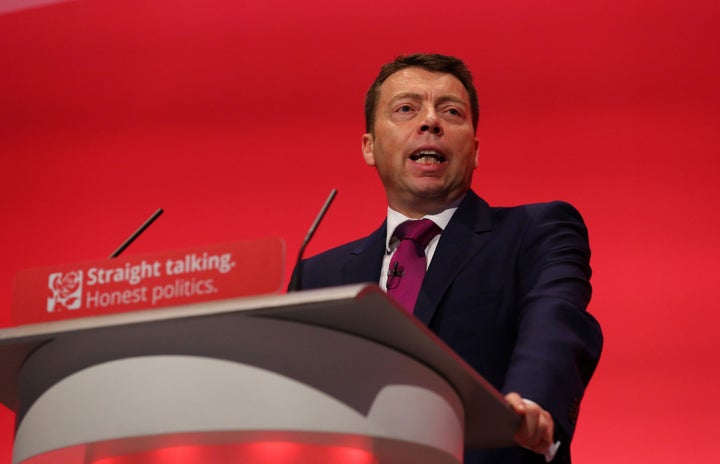 The dramatic intervention means the suspension remains in place even if Livingstone's case is not on the agenda for the March meeting of the National Executive Committee's (NEC) disputes panel, the final one before the sanction was due to run out.
Decisions on suspensions are often made by either the party's quasi-judicial body the National Constitutional Committee (NCC) or the NEC disputes committee.
The NCC's last suspension was time-limited to two years from his first offence, effectively a one year ban from last April.
But McNicol's move means that Livingstone will not be able to automatically return to the fold until the NEC disputes panel makes a decision on his case, either to acquit him or refer up to the NCC.
A Labour spokesperson told HuffPost UK: "Ken Livingstone has been administratively suspended from the Labour Party, pending the outcome of an internal Party investigation.
"That suspension starts on the date that his membership suspension applied by the National Constitutional Committee ends on 27 April 2018."
The departing general secretary's decision can technically be countermanded by an emergency meeting of the NEC or disputes panel, however to do so would risk further inflaming the row and prompt more criticism from Labour MPs and Jewish groups.
Party insiders stressed that the indefinite sanction was agreed by the party leadership and NEC officers, with one source suggesting Corbyn's team instigated it.
The move gives the party breathing space as it emerged that papers for this month's NEC meeting did not include any reference to Livingstone's case.
One party source told HuffPost that a preliminary case against Livingstone had been compiled by its compliance and governance officials, but work on a formal inquiry was delayed by the avalanche of separate sexual harassment claims last autumn.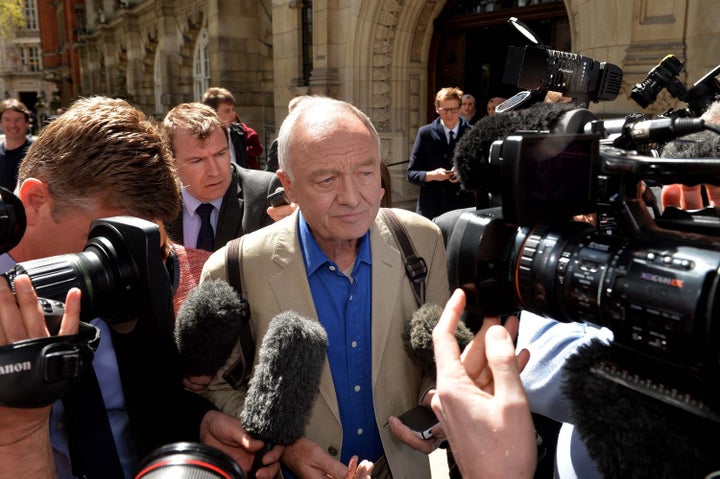 The preliminary dossier had been prepared and further complaints had to be looked into following the ex-Mayor's appearance on Iran-backed Press TV this year, they added.
However, other sources said the preliminary work had not been acted on by the NEC and staff were baffled by the delay.
Livingstone told the Observer last Thursday that the matter was "dead" and he was not going to be expelled because he had done nothing wrong.
HuffPost reported this week that MPs warned at this week's meeting of the Parliamentary Labour Party (PLP) that there would be "departures" if Livingstone's suspension was allowed to be lifted in April.
Labour MP Wes Streeting, chair of the All Party Parliamentary Group for British Jews, said: "This decision is welcome, but long overdue.
"Almost a year has passed since Jeremy Corbyn announced that Mr Livingstone's conduct would be subject to further investigation with seemingly little action by the NEC.
"It should not have required eleventh hour action by an outgoing General Secretary to indefinitely suspend him.
"It is time for decisive action from the NEC and the Party's leadership: not just to expel Livingstone for his gratuitously offensive remarks about Hitler and Zionism and his subsequent lack of remorse, but against all anti-semites and their apologists in the Labour party."
The Jewish Labour Movement warned on Wednesday that failure to take appropriate action on Livingstone's case would further the damage to the party that he already caused.
Tory MP Helen Grant, the party's Vice Chairman for Communities, said: "The 'indefinite' suspension of Ken Livingstone from Labour shows once again how they are prepared to turn a blind eye to abuse and antisemitism within their party.
"Instead of facing up to the facts and properly condemning the abhorrent and deeply offensive views of Ken Livingstone, Labour are simply kicking it down the road and burying their heads in the sand."
McNicol is due to finalise his own departure from the top job, having sparked a race to succeed him.
Unite's Jennie Formby is currently the only declared candidate as Momentum founder Jon Lansman weighs up whether to apply.