Ken Loach received multiple rounds of applause on Thursday night's Question Time for questioning why the government appears to be willing to back businesses over the poor.
Responding to a question from an audience member relating to the recent news Nissan is to keep car production in the UK, the veteran film-maker said he could only assume the Tories had promised the manufacturer a subsidy.
Loach, 79, then went on to list other areas he considered to be in more need of funding.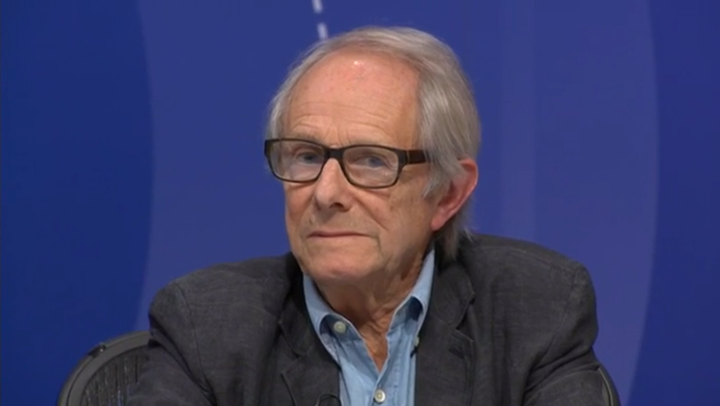 He said (the full clip is below): "I think we're none the wiser [about the Nissan deal}, we've heard political jargon and no substance.
"I think it's very interesting, there's clearly been a subsidy promised, 'assurances' are nothing without money on the table. If there's an assurance there will be money attached.
"How strange then that we have no money to rescue social care for people who need help.
"We have no money for the cash-strapped NHS so that doctors have to work even harder for the same amount of money. Plainly that won't happen, plainly the NHS is being driven towards privatisation.
"How about if we look at the economy from the other end up? How about the economy for people who are on zero-hours contracts.
"How about the economy for people who work for agencies who ring up one day and hear 'yes you've got work today' and then ring up the next day and hear 'sorry, you've got no work today'.
"They can't plan their lives, they can't start a family and they can't buy a house. Their lives are in chaos. What's the economy like for them?
"I'll tell you someone who it is good for; there's one CEO working for a big international organisation who earns in 45 minutes what the average worker will earn in a year.
"The economy is very good for him, it's not very good for everyone else."
Both the government and Nissan have denied any deal was struck but the manufacturer has confirmed it decided to build the new Qashqai and the X-Trail SUV after being given "support and assurances".
Speaking on Question Time, Business Secretary Greg Clark, said: "There's no cheque book. I don't have a cheque book.
"The important thing is that they know this is a country in which they can have confidence they can invest. That was the assurance and the understanding they had and they have invested their money."
Loach appeared on the show shortly after his new film, I, Daniel Blake debuted in cinema.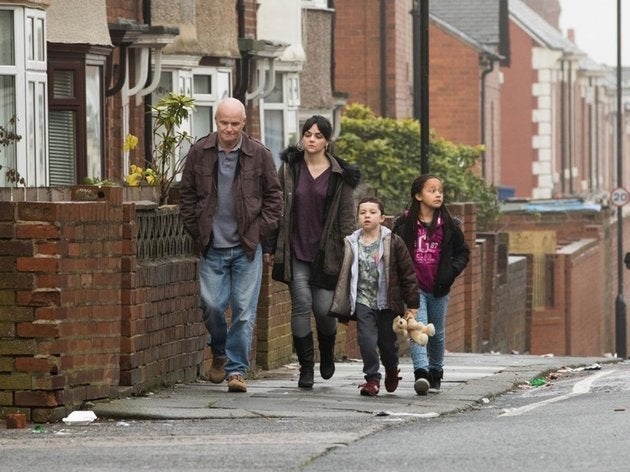 Set in Newcastle (and shown at Cannes with subtitles in case people couldn't understand the Geordie accent), 'I, Daniel Blake' tells the fictional story of carpenter Daniel Blake who suffers a heart attack and is told by doctors he can no longer work.
An assessment commissioned by the Department for Work and Pensions (DWP) goes against medical advice and rules him too healthy to receive benefits.
Blake - who befriends the single mum shown in the clip below - is forced to hunt for jobs which he has to turn down as he is too sick.
Loach said before the film's release: "The most vulnerable people are told their poverty is their own fault.
"If you have no work it is your fault that you haven't got a job.
"It is shocking. It is not an issue just for people in our country, it is throughout Europe and there is a conscious cruelty in the way we are organising our lives now."
Loach said while researching the film, workers at the DWP admitted to being "humiliated at how they were forced to treat the public".
Many of those involved in the film are from working-class backgrounds including the director and main actors.
Hayley Squires plays the young single mother and her mother still lives in social housing.
She said of the film: "Normal people are led to believe that this amount of people are on benefits and are therefore scroungers, and this amount of people are going to work to pay so that they can scrounge.
"They've left us to argue among ourselves so they can keep doing what they are doing."
Loach suggested this is what leads to the rise in popularity of groups like the EDL and Britain First.
He said: "It's how the far right rises, isn't it? It's how the far right rises."