The Location, Location, Location presenter's husband, Ben Andersen, tested positive for the virus, forcing her family into a 14-day period of self-isolation.
Kirstie admitted that she thinks she too could have been infected – albeit to a very mild extend – as she recalled experiencing a "tightness" in her chest.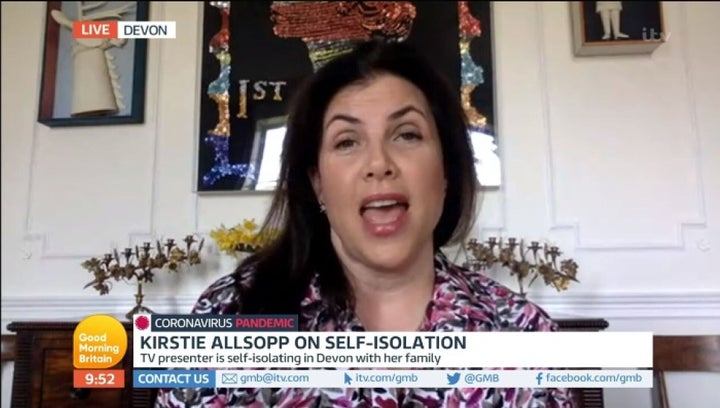 Appearing on Good Morning Britain via video link on Monday, she said: "It's very complicated but we're coming to the end of our 14 days.
"I think probably I have [come down with Covid-19]. I had a slight tightness in my chest a while ago.
"I'm pretty sure I've had it and I haven't had bad symptoms."
She continued: "I don't know and I won't know. My partner got a test because of a complication with my son's health. He was taking him to the doctor.
"I think this is the point that needs to be made really clearly – so many people have it and they don't know they've got it.
"It's all very well for us to think we're fine and we can go out and about, but many of us will have it and never know it. They'll be asymptomatic.
"You have to be aware of the fact you can have it and not know it."
Kirstie and Ben have been in isolation with their four kids – Oscar, 11, Bay, 13, Hal, 17, and Lydia, 19 – at home in Devon, but are now coming out of that period.