The 35-year-old Frozen actress penned the open letter for Motto to help dispel the stigma around mental health, admitting: "There's nothing weak about struggling with mental illness."
Bell explained that as a teenager her mother had encouraged her to seek medical help if she ever felt depressed, but it wasn't until her student years at New York University that she really needed help.
"There was no logical reason for me to feel this way - but for some reason, there was something intangible dragging me down," she wrote.
The Gossip Girl star, who kept her mental health a secret for the first fifteen years of her career, now wants to use her public platform to encourage others to seek help.
"When you try to keep things hidden, they fester and ultimately end up revealing themselves in a far more destructive way than if you approach them with honesty."
In the essay she cites a recent study that says up to 20% of adults suffer with mental health problems in the USA and this makes the stigma is even harder to understand.
Bell wants to destroy the myth that depression is just feeling sad: "For me, depression is not sadness. It's not having a bad day and needing a hug. It gave me a complete and utter sense of isolation and loneliness. Its debilitation was all-consuming, and it shut down my mental circuit board."
The Michigan-born-actress wants to campaign to make mental health check ups as routine as a trip to the dentist or a doctor's appointment.
Bell has been married to actor Dax Shepherd since 2013 and they have two daughters together, Lincoln and Delta.
The star did not reveal when she plans to talk to her own daughters about their mental health.
Before You Go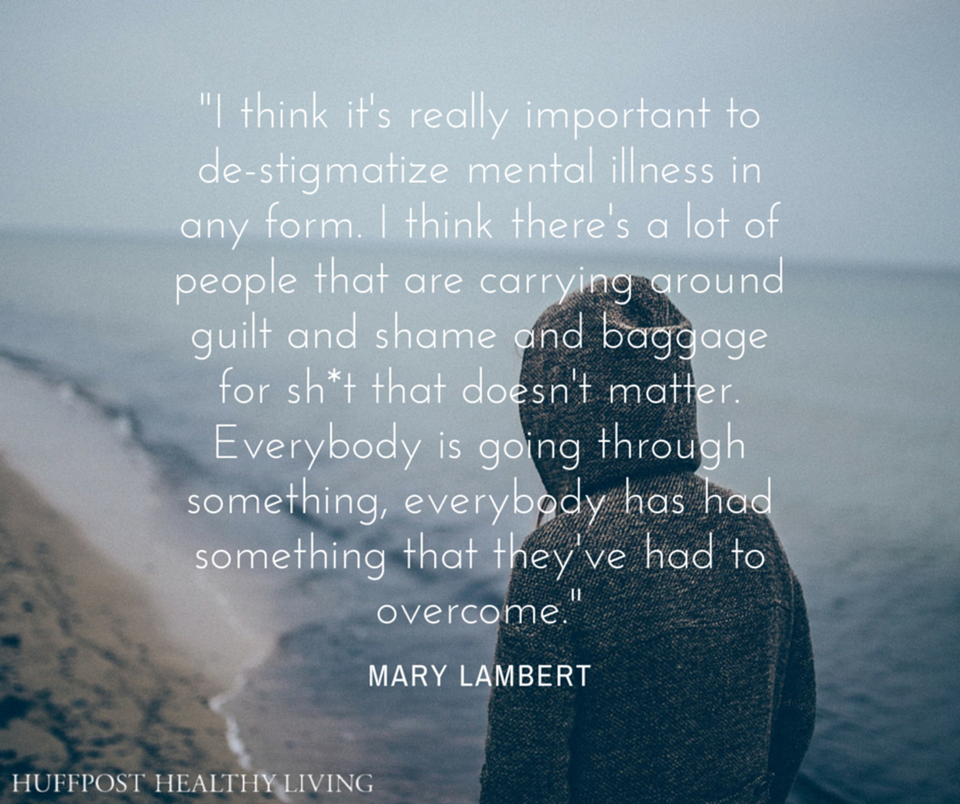 10 Quotes That Perfectly Sum Up The Stigma Surrounding Mental Illness