Honestly, it's life changing is a regular series where we talk about the weird and wonderful possessions we can't imagine life without. Think of it as an ode to the mundane, bizarre and, sometimes, wholly unnecessary products in our lives.
My backpack has 11 pockets. There are pockets within pockets within pockets. And for someone as organised as me, nothing brings me greater joy.
Take me back about six months and I went about my day with a big old canvas bag. It served me well, with thick material and durable straps, meaning I could shove as much as I wanted in there and it always seemed to fit.
The problem with said bag was that it was an absolute ballache to find anything inside it. So, yes, I was that person on the side of the street emptying everything out just to find my house keys – conveniently located right at the bottom.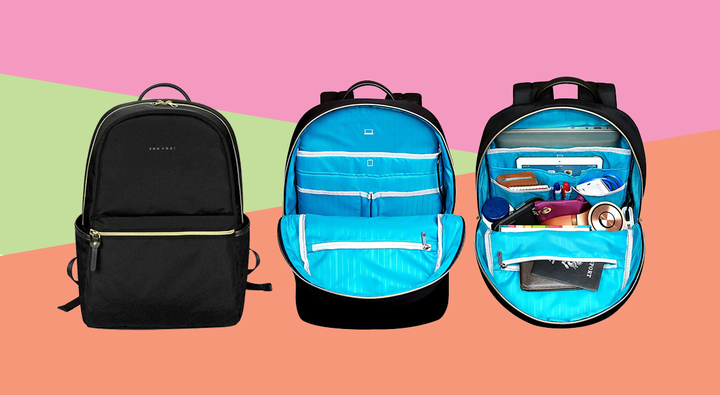 My issue with backpacks was that those which are sturdy enough to fit all my shit in looked, well, ugly. The trendy ones, from Zara or H&M, were too small for everything I needed to carry. And the rest were just too bloody expensive.
And then I found her. The Kroser. The One. And she was only £22.
She is 17 inches tall, by 12 inches wide, by 7 inches deep. She has a USB port, which can charge your phone (although admittedly, I rarely use this).
She is made from a type of scratchy black nylon fabric which is water repellent, so my belongings never get soaked on a bad day of rain.
She has straps that are thick and soft and sit comfortably on my shoulders, never straining or pulling me back no matter how much I've stuffed inside her.
And she has a lot of room. Oh, so much room.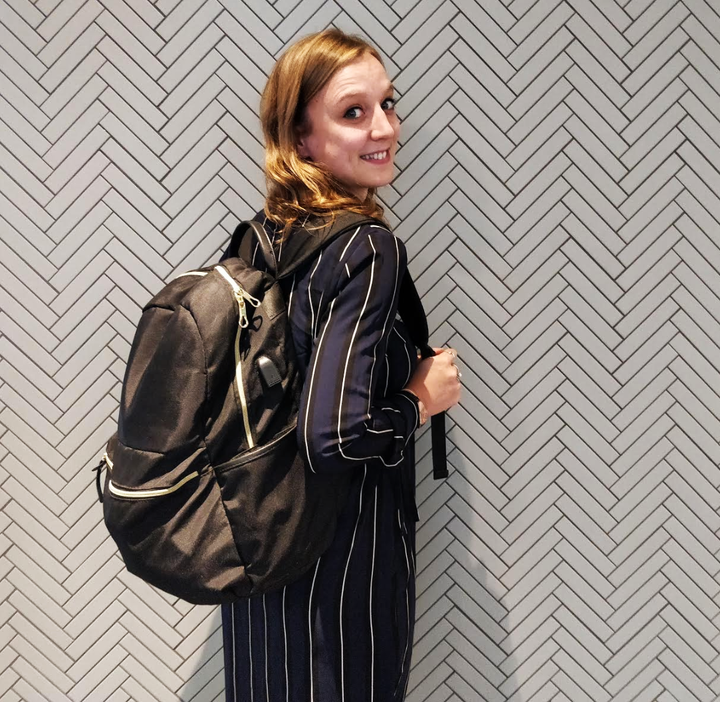 The separate, brightly blue-lined compartments – of all different sizes – are a huge bonus. There's one for my laptop, a slightly smaller one for my large notebook, a large zip compartment that can fit A4 sheets in – and that's just the main bag. Inside the front pocket, there are lots of mini pockets that separately fit my keys, oyster card holder, purse, tampons, and spare pairs of earrings.
I wear my Kroser every day – and often at the weekends, too. Daily, she carries my work stuff, purse, journal, water bottle slotted neatly in the side, sun cream, and books. Several times a week she carries my gym kit, too – trainers, crop top, leggings and a vest – together with everything else. Every now and then, she also houses my large overnight toiletry bag and a spare pair of clothes.
And even when I've thought I fitted everything I could inside, I manage to squeeze in one more thing.
We all work hard to earn our money – so it shouldn't feel like hard work to spend it well. At HuffPost Finds we'll help you find the best stuff that deserves your cash, from the ultimate lipstick to a durable iron to replace the one that broke (RIP). All our choices are completely independent but we may earn a small commission if you click a link and make a purchase.