When Krystina Wright was photographed next to her pregnant sister, she realised something needed to change.
Krystina, who weighed 17st 5lbs at her heaviest, was shocked to see she looked far bigger than her sister Bekah who was eight months pregnant.
Committed to overhauling her lifestyle, Krystina joined a weight loss club and was surprised to find that a few simple lifestyle changes helped the pounds drop off.
Now, after losing six stone and 10lbs, she said she feels like a completely different person.
She has since been crowned "Greatest Loser" at her local Slimming World group, an accolade which she is extremely proud of.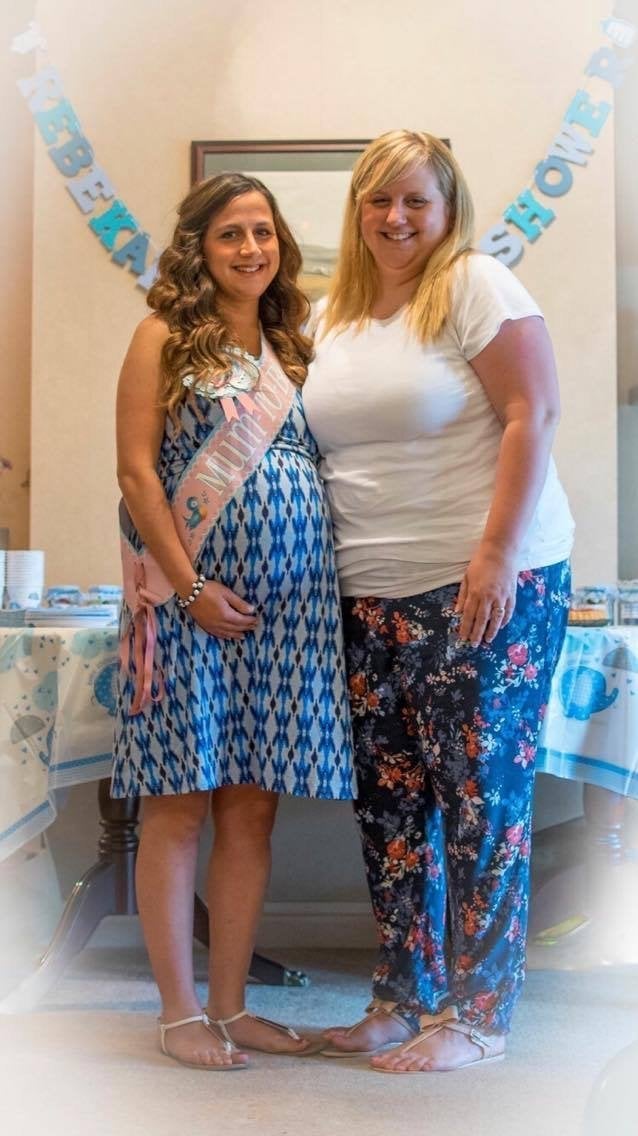 Krystina, who is from Warwickshire, was a size 22 before she embarked on her weight loss journey.
The mum-of-two's diet consisted of takeaways and chocolate and she rarely exercised.
When she climbed stairs or played in the park with her two young sons, Noah and Jude, she would get out of breath very easily.
But that soon changed when she spotted a photo of her stood next to her heavily pregnant sister.
"For the first time I realised that I had to do something about my weight once and for all," she said, according to the Mail Online.
After her sister gave birth, she suggested that Krystina should attend Slimming World sessions with her, so they could motivate one another.
At Slimming World, Krystina was told that she should eat plenty of carbs including jacket potatoes, pasta and bread.
At first, she was sceptical, but after losing 6lbs in her first week, she began to come around to the idea.
She would make homemade oat muffins for breakfast and Cajun chicken or stuffed peppers for lunch.
For her evening meal, she would cook "fakeaways", which are healthier versions of her favourite takeaway meals.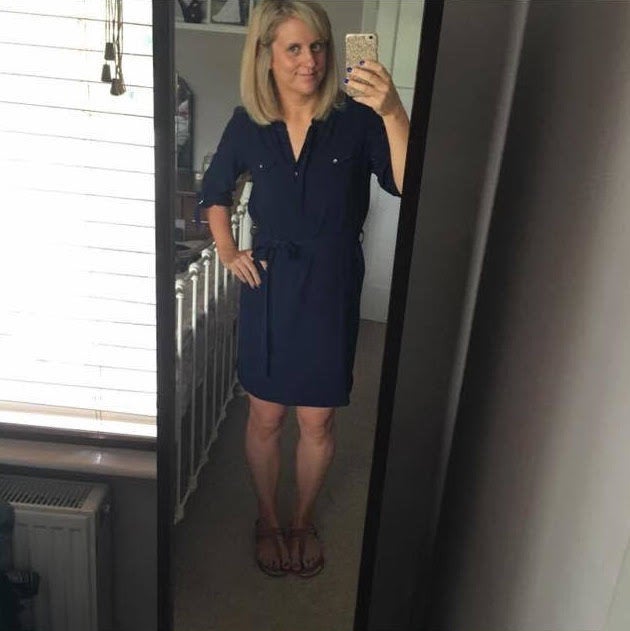 She was losing weight at a rate of knots and was taking regular shopping trips to Primark to buy clothes for her new frame.
Her energy levels also increased and, as a result, she began walking her sons to nursery.
Now, seven months on, Krystina is virtually unrecognisable from her former self. Her diet is far healthier than a year ago, and she regularly goes running or to spin classes.
She said that her son Noah can't even recognise her from photos taken less than six months ago.
Her incredible transformation has earned her the title of "Greatest Loser" in her local Slimming World group.
She said: "I feel like a totally different person, and I look like one too. I'm proud that my boys will know me as the fit, healthy, woman I am now."
Krystina has documented her incredible journey on Instagram and, as a result, has accumulated thousands of followers.
She regularly shares pictures of her healthy meals, as well as 'before and after' photos, to help others feel motivated to kickstart their fitness journey.
Pictures provided by Alice McIntyre
Correction: HuffPost UK originally stated that Krystina was crowned as Slimming World's 'Greatest Loser 2016'. She was actually crowned as the 'Greatest Loser' in her local group.