Kylie Minogue's spokesperson has shut down suggestions the singer is engaged to her partner Paul Solomons.
Speculation the Australian pop star was set to wed the creative director of British GQ came after Billie Piper referred to Paul as Kylie's "fiancé" in an interview with Elle magazine.
Paul's step-mother Gloria then spoke to the Daily Mail from her home in Wales, where she was quoted as saying: "[Kylie is] very nice I'm thrilled they're engaged.
"It's very exciting. But, I'm sorry, I cannot tell you any more because I've been told not to. I respect my son and I respect Kylie too much to say any more."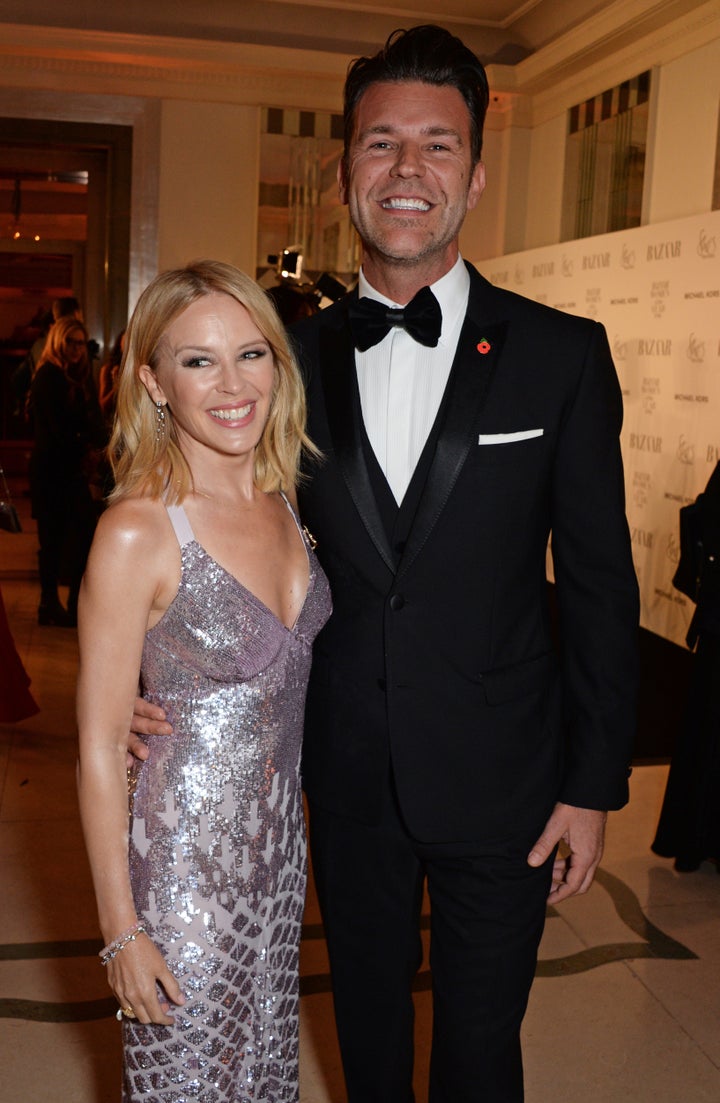 However, Kylie's representative has insisted the couple are not engaged, telling HuffPost UK: "It's not true. The couple are happy as they are."
Kylie and Paul met in 2018 after being introduced by mutual friends, and confirmed their romance in the July of that year when she posted a loved-up snap of the pair in New York.
Speaking about their romance during an interview on ITV's Lorraine in November, Kylie said: "He is so nice. He is such a good support. We have a laugh. We have both been through enough in our lives and just met at the right time, so it's lovely."
On the early days of their romance, she added: "I did [get a magical feeling] actually. Maybe not quite like a romance novel, where there are butterflies and stars start shooting through the air! But yeah, definitely.
"All my friends said to me, 'You were acting different.' And that's when I knew that there was something. Because I thought I was acting cool but maybe I wasn't."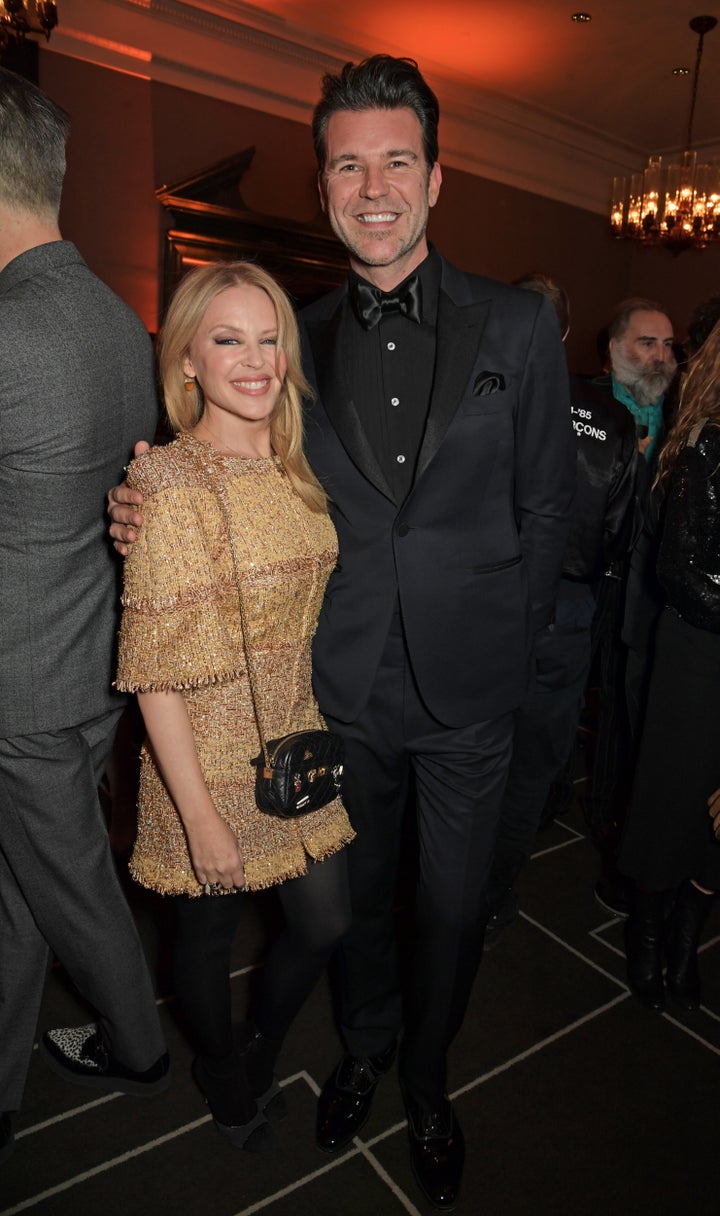 Kylie previously got engaged to actor Joshua Sasse in 2016, but their relationship ended the following year.
Prior to that, she has been romantically linked to actor Olivier Martinez and model Andrés Velencoso.