In the past 12 months, there's been a well-documented and exciting rise in the visibility of queer people within the world of entertainment, particularly in the music industry.
While this new wave of representation has largely been attributed to big new releases from trailblazing artists including Janelle Monáe, Troye Sivan, Sam Smith and Hayley Kiyoko, which has paved the way for a surge of talented new acts who identify as LGBTQ+.
Among these rising stars is 21-year-old singer L Devine, who released her sophomore EP Peer Pressure in November 2018, and tells HuffPost UK about how she feels proud to have a platform to represent queer women, and how her special relationship with young fans influences her work.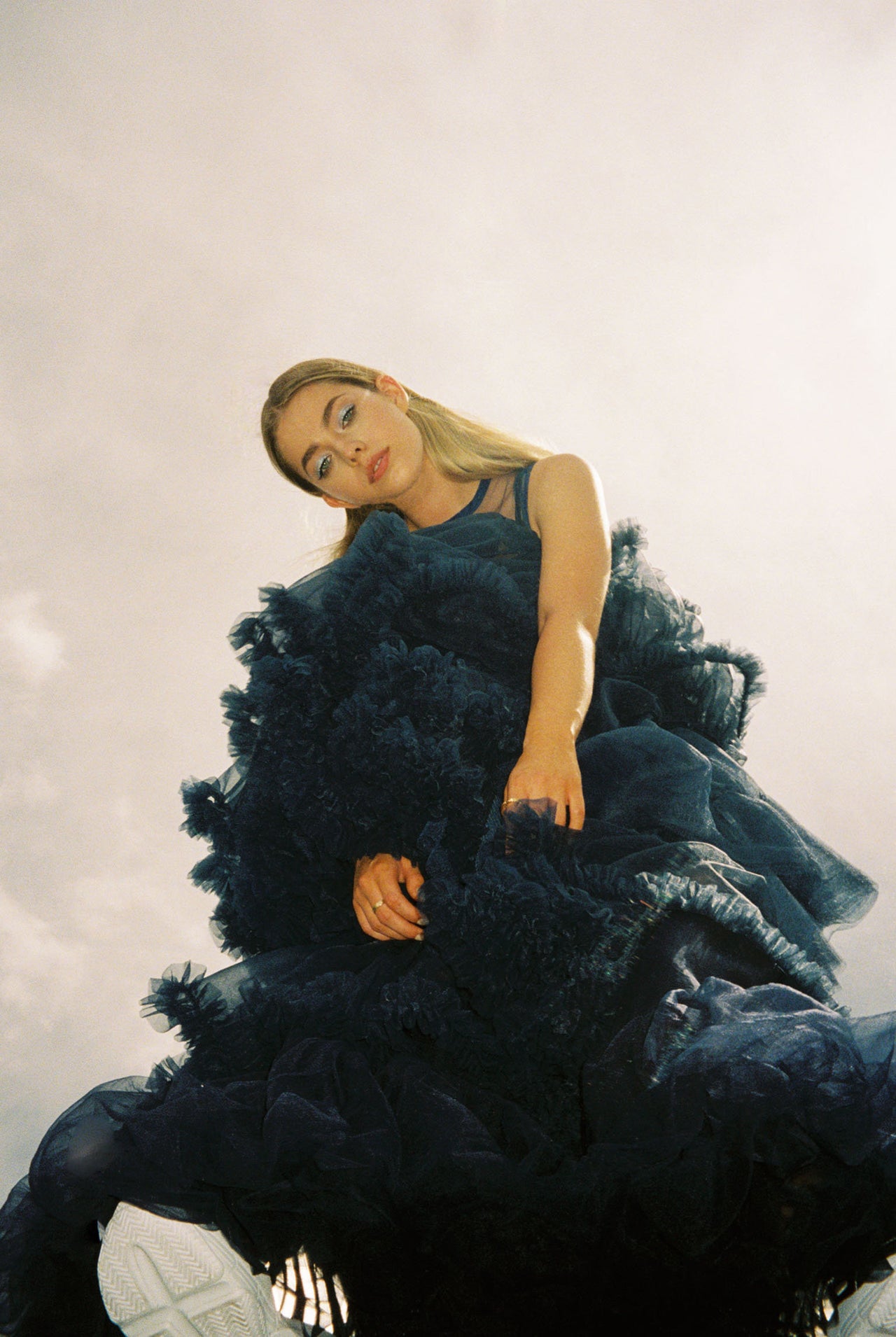 Liv – who took on L Devine as her stage name after discovering a porn actress was already using her actual name – has never tried to hide her sexuality, but on Peer Pressure, she addresses queer themes and her experiences as a young LGBTQ+ person, in a way she'd not done before.
At the heart of the EP is Daughter, unquestionably one of L Devine's most personal songs to date, sung from the perspective of a young woman whose girlfriend's mother is unhappy with her daughter being in a same-sex relationship.
"It goes against everything you taught her," Liv sings on the chorus. "But I'm sorry, miss, I'm in love with your daughter."
"It's something that actually happened to me," she recalls, when asked about the meaning of the song. "A few years ago I was in my first relationship and, you know, everything was beautiful. It was unbelievable, it was my first love, the first time I'd ever been with a girl, and I'd never felt more myself.
"And then all of a sudden… well, we told her mum, and it was kind of like all a sudden our whole world plummeted. And it was a scary time."
It's an experience a lot of people from the LGBTQ+ community – and anyone in other types of relationship that stray from what's perceived as "traditional" – can relate to, but not one that is often tackled within pop music.
Liv says that wasn't something she'd considered until after the song was complete, explaining: "I got to the studio and poured the whole thing out in 20 minutes. I wasn't thinking about anything, other than writing about an experience I'd been through.
"And then afterwards, I was kind of like, 'woah, you know, no one's ever really written from this perspective', and if they have, they've kind of written about it in this defiant way, like, 'you can't tell us what to do'.
"The song is about that, and it isn't about that. I definitely made the conscious decision to show sympathy towards the mother. Because I know she's hurting through this too."
"Obviously I don't really agree with the things she was saying," she adds quickly, with a laugh. "But in the song, there is this sort of sympathy to the mum and her hurt throughout it all."
Understandably with a song that touches on such a personal experience, it's already resonated with a lot of listeners, which Liv found "heartwarming" and "totally overwhelming".
"I love it when anyone messages me about any song and say they connect with the message of it," she says. "But you know, this one especially goes a bit deeper for me.
"So I get all these messages about people struggling to come to terms with who they are, and heartbreaking, but at the same time it's amazing that people feel brave enough to come to me and tell their stories like that.
"It's overwhelming that they think I'm someone they can trust and feel comfortable to tell me who they are. It's amazing."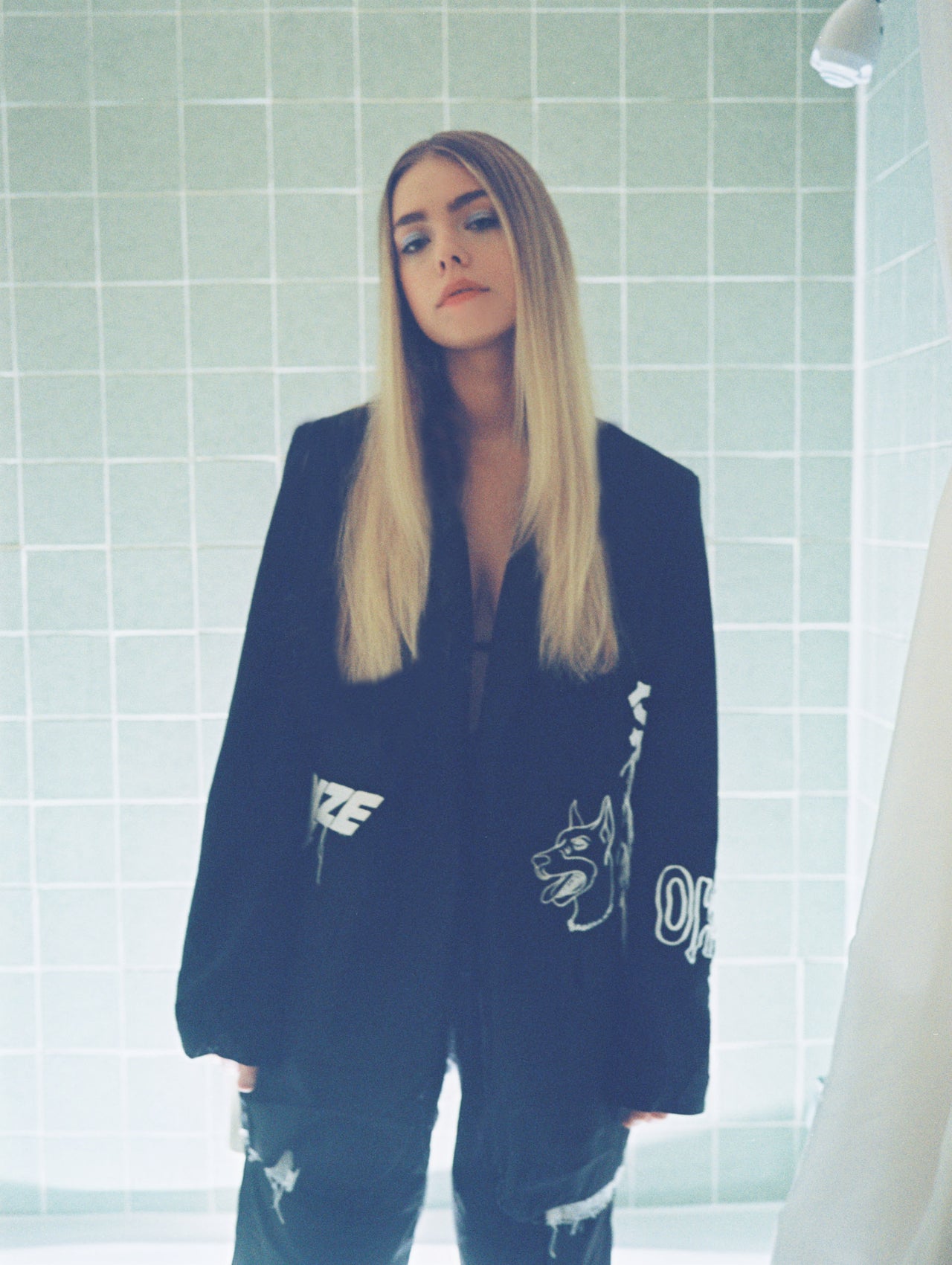 Of the new wave of queer artists currently riding high in the music scene, Liv says: "Honestly, it makes my heart so warm, because I know that when I was a 14-year-old kid, if I had Troye Sivan or Hayley Kiyoko to look up to, it would have made coming to terms as a person, but also as an artist easier.
"I remember thinking back in the day, 'I want to be a musician, but I'm going to have to pretend that I'm bisexual', and that's heartbreaking that I used to think that. But I mean now, it's a totally different time, and more people than ever are coming out. I'm pretty sure I just read something that people coming out as queer is at an all-time high, which is fucking unbelievable, it's so good."
However, Liv does recognise that of the queer artists enjoying commercial, success, the vast majority seem to be men, and she "definitely" feels proud to representing the women of the LGBTQ+ community in music.
Liv says: "Obviously, it's amazing that people like Troye come forward and tell their story, but it's important [that women are equally recognised]. Especially for me, a queer woman would resonate more with me than a male queer artist.
"But I think now, with people like [singer/songwriter and Mark Ronson protegée] King Princess, there's people emerging all the time. It's a really exciting time to be a queer woman. And just a woman in general, like, so many women artists are coming up this year, which is so exciting."
Born and raised in Whitley Bay, near Newcastle, Liv moved to London to pursue her career in music when she was in her late teens, admitting she thinks growing up in a place with few opportunities for a budding pop star has made her "hungrier" and "10 times more determined".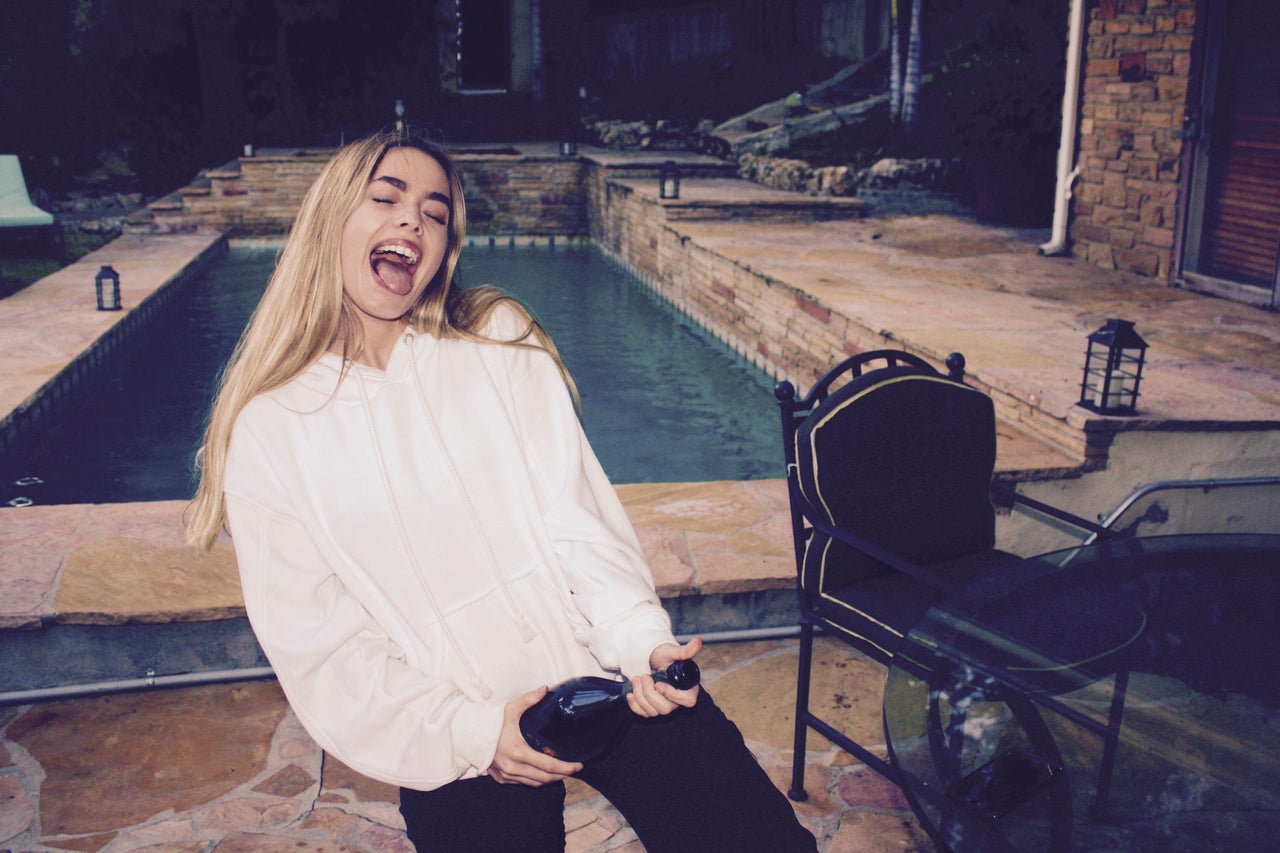 "You have to work twice as hard," she says, of being from the North East. "Getting out of the North to London is a mission in itself, and as someone who wanted to do pop music in the North, it's mental trying to show people this is actually something worthwhile.
"I would be playing gigs in pubs and venues where it was all kind of guitar-heavy and indie rock music, and there wasn't really a place for me, so there was a lot of self-doubt, because that was all that was around me at the time.
"And then as soon as I moved to London and found out there was hundreds of people who wanted to create the music that I always wanted to make, it was the best feeling ever."
She's quick to add: "That's nothing against the North East. I love it! I just think, you know, in the music scene that I was in, it was very singer/songwriter and indie-centric. But I think it's changing now, you know? I think people are catching on, and there's a lot more of R&B and pop artists emerging out of the North East.
"But I love it. It's really tranquil, the people are so friendly, you don't get that kind of friendliness down here [in London], and it's beautiful. So scenic, especially being from Whitley Bay, having the beach, I miss that so much. And my whole family living on the same two streets.
"It's like… being able to be at my dad's house, walk to my auntie's, walk to my cousins', and see everyone in one night, and having so many people you love around you, I definitely miss that. I feel like I took that for granted. But I go back as much as I can, I'm still very much rooted in the North."
Since her move to London, Liv has released two EPs which – thanks to her combination of catchy melodies and honest, relatable songwriting – have already helped her gain a loyal following.
She explains: "Now there's, like, people who are genuine fans of my music, and I'm seeing what they say on Twitter and what they go through and it really inspires me, what they go through and their personalities and what they think about the world really inspires me.
"And I feel like now I've got an audience, obviously I write for myself, but that's definitely always at the back of my mind, what they want to hear, and what young people want to hear, all my fans are pretty young, so it's nice to have a voices there that you can be inspired by."
Because of her new-found influence, Liv says she feels "obligated to write songs with a stronger message", saying that while she does think pop music can serve as an "escape", she's always keen to address more serious themes to reflect the world that she, and her fans, inhabit.
"Definitely a common theme among young people is they're feeling pretty fucking existential right now," she says. "Sometimes they're mad at the world, which I think we all are, I guess that doesn't ever go away. Life's pretty confusing.
"And, you know, I definitely try to pick up on these themes in songs like Peer Pressure... and even Daughter – that song is basically asking an adult, 'why do you have to be so ignorant?'.
"Which I think especially now, we are definitely looking at some adults in positions of power and asking 'why are you so ignorant?'."
And L Devine's message for the ignorant people out there, at a time when she and so many other artists from the LGBTQ+ community are coming to the forefront?
"They can't stop us," she says. "We're coming up and we're doing our thing, and we don't give a shit what some ignorant person has to say about being gay.
"The joke's on them really, like. We're all doing our thing, we're killing it."
Watch the Peer Pressure short film, released last year to accompany L Devine's EP of the same name, below: