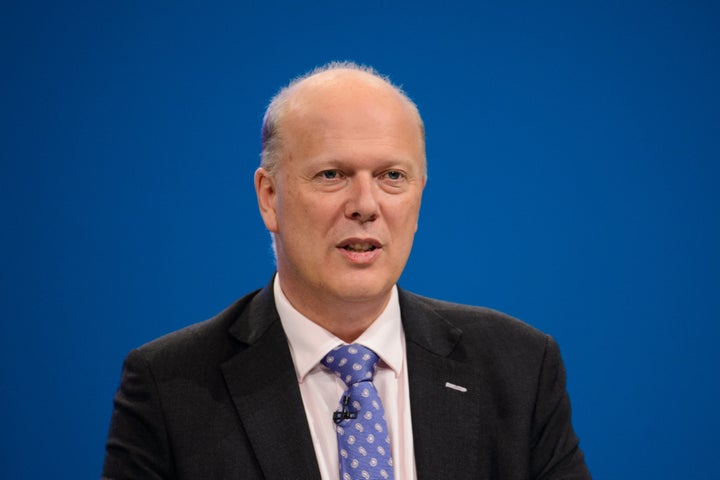 Transport Secretary Chris Grayling has been accused of overseeing a "great train robbery" amid claims that taxpayers will be left with a £2bn bill from a botched rail re-privatisation.
Labour stepped up its attack as MPs threatened a new inquiry into revelations that Stagecoach and Virgin Trains will be allowed to cut short their East Coast franchise without paying money promised.
The Public Accounts Committee and Transport Select Committee are both poised to act as the row grows over Grayling's decision to end the current London-to-Edinburgh franchise three years early in 2020.
And former minister Andrew Adonis, who heads the Government's National Infrastructure Commission, on Tuesday dubbed the move "the biggest transport scandal since the collapse of Railtrack in 2001".
The controversial decision was slipped out to MPs last month as part of a wider rail strategy that focused instead on re-opening rural routes axed in the 1970s.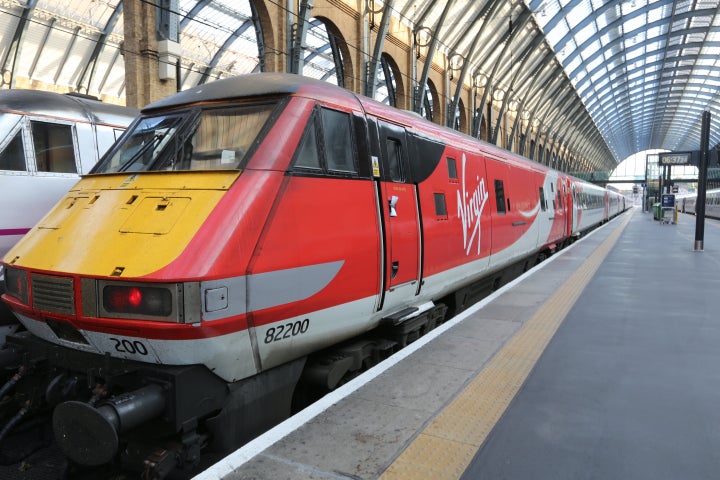 The East Coast line was in public hands for six years but the Tories reprivatized the contract in 2015, handing it to a joint venture of which Stagecoach owns 90% and Sir Richard Branson's Virgin Group the remaining 10%.
Grayling stands accused of allowing the two private rail companies, which jointly run the line, to bail out of their commitments and escape up to £2bn in estimated payments that had been guaranteed to the Treasury.
Labour claims Stagecoach will only forfeit a £232m bond, and pay small premiums until 2019, rather than pay the bulk of the £3.3bn promised over the course of the eight-year deal.
Stagecoach has admitted overbidding for the franchise blaming lower than expected passenger numbers and delayed Network Rail upgrades and the delivery of new trains. Critics point out passenger numbers have slowed due to a big hikes in fares.
The firm's share price soared on the back of Grayling's decision and its shareholders are set to expected to get a dividend in coming weeks.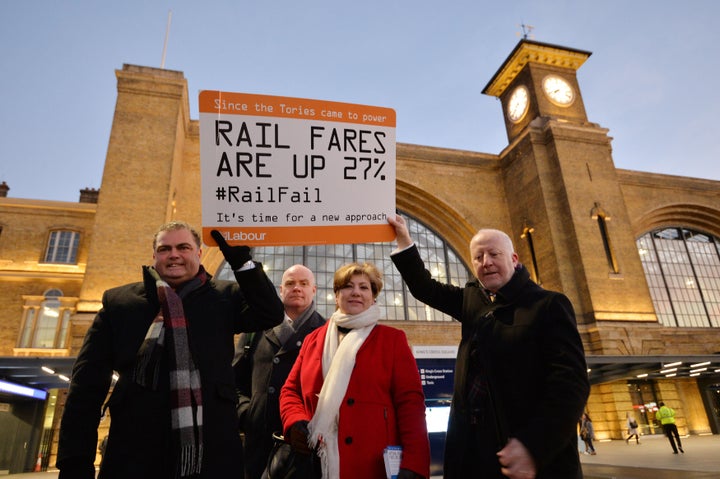 Shadow Transport Secretary Andy McDonald told HuffPost UK: "The multi-billion taxpayer bailout of Stagecoach on the East Coast route shows that the current rail model is broken beyond repair.
"Labour will end this scandalous great train robbery by bringing our railways back into public ownership."
Grayling has denied misleading Parliament over the affair, suggesting that financial commitments "will be kept in full", but it's unclear just how the taxpayer will get the money owed.
Public Accounts Committee chair Meg Hillier told the Sun: "Myself and Lilian Greenwood, head of the Transport Select Committee are very concerned about this and will be looking into it in the New Year.
DfT permanent secretary Bernadette Kelly last week urged critics to recognise East Coast was a franchise "in some financial difficulty".
"The key thing for me is to make sure taxpayers are protected, and I'm worried they are not."
"We need to find a way forward which preserves services for passengers and which delivers a good deal both for those passengers and for taxpayers."
A DfT spokesman said: "The Transport Secretary has set out plans to end the operational divide between track and train and bring in a new generation of integrated regional rail operations that will deliver better services for passengers.
"The first of these will be the East Coast Partnership from 2020. This does not affect the financial commitments that Stagecoach Group plc made to the Government in support of its bid for the current East Coast franchise. Stagecoach committed £165 million to support the business where it doesn't perform as predicted. We will hold them to that commitment in full.
"In addition, the Department for Transport forecasts receiving premiums from the future operator of the East Coast."