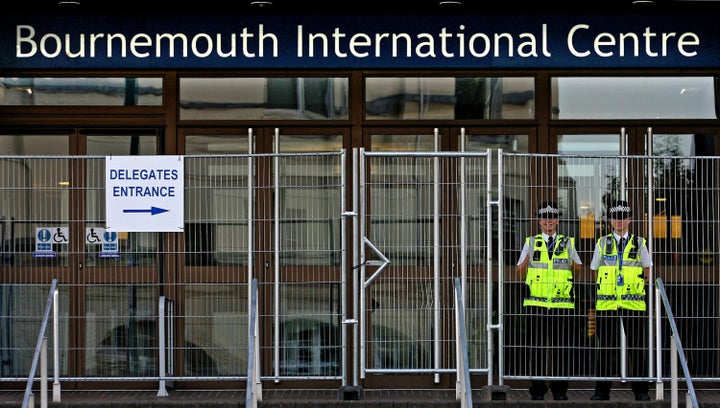 Labour's annual conference is on the brink of being cancelled after a security firm turned down a last minute request to steward the event.
G4S has provided security at Labour conferences for more than 20 years, but last year the party's NEC voted to boycott the company over its links to Israel.
Showsec, the company bidding for the security contract, are currently embroiled in a dispute with the GMB over union recognition for its staff.
Labour is understood to have approached G4S earlier this week and asked it to provide the security for party conference, but the company declined the request, according to the Telegraph.
Today, a G4S spokesperson confirmed the story and in a statement to the Telegraph said: "This is a large, complex event, which we would ordinarily plan up to a year in advance.
"Security officers need to be cleared and accredited to work, detailed risk assessments made, safety and security plans with the Home Office and local police forces drawn up and supporting logistics, such as security equipment and staff accommodation, put in place.
"Our team of more than 100 security staff has secured the Labour party's annual conference for over 20 years and the feedback from officials and the police on our work last year, as in the past, was extremely positive.
"Clearly we were disappointed not to continue such a successful working relationship. Safety for delegates and our staff is our priority and at this late stage and with our teams committed elsewhere, we are not in a position to step in and provide security for the conference."
Labour has insisted that the conference is not at risk. A source said: "We are in no doubt that the conference will go ahead."