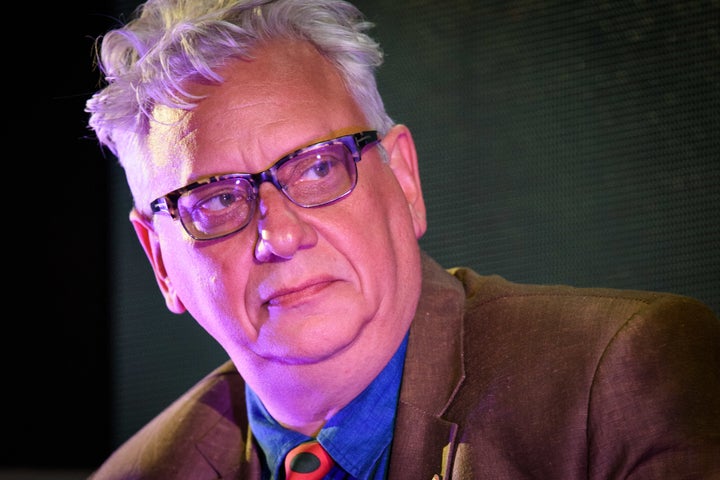 Labour's 'moderate' student wing has been effectively abolished by the party's ruling National Executive Committee (NEC).
Labour Students, which has been a bastion of centrists for decades and started the careers of figures such as Peter Mandelson and Tom Watson, will be replaced by a new organisation following the disaffiliation move.
Critics claimed it had failed to pay affiliation fees or comply with other party demand for internal democracy and the NEC approved a motion for its demise without a full discussion on Tuesday night.
A Labour Party source confirmed: "The NEC has asked staff to draw up proposals for a reformed student organisation that complies with the rules and represents the tens of thousands of students in our party."
One Momentum source added: "It's always been a bunker for a tiny clique who don't care about building a broad student movement in Labour, and it's right that the NEC have decided to overhaul it."
Critics have long complained that the organisation has failed to use one-member-one-vote for its elections and that many university Labour clubs have disaffiliated from it.
But Labour MP Wes Streeting - a former Labour Students leader and National Union of Students president - was dismayed by the move.
"The Labour Party should be focusing all its energies on winning the next general election, not Jon Lansman's factional vendettas against Labour Students," he said.
"It is literally student politicking, when we're in the fight our lives for the future of the country."
And deputy leader Tom Watson also hit out, pointing out that Lansman was now supporting ex-Respect Party leader Salma Yaqoob as Labour's candidate for West Midlands metro-mayor.
One party insider and supporter of Labour Students was scathing. "It is one thing for Jon Lansman to pursue a petty grudge against Labour Students, another for the NEC to indulge him with no debate at the end of long meeting.
"Their decision to separate from the best election force in the party with a general election coming shows that bizarre priorities: purify Labour not fight the Tories. Typical of the Momentum leadership of the party. Pathetic really."
The shape of the body to replace Labour Students, or how quickly it can be created, is unclear. In the meantime, the current organisation will continue until it is formally disaffiliated.
The move is seen by some MPs as the final act of revenge for the left more than forty years after Labour's students first saw bitter battles between Trotskyists and their opponents.
One left source said that Labour Students' recent internal election had only 507 participants voting, compared to the 30,000 people who pay the Labour Party student membership rate. Of the 14 people elected, 6 had 21 votes or fewer, they say.
Labour Students flatly denied claims that it had not paid its affiliation fee to the party.
Labour Students is a 'socialist society', an independent organisation that is affiliated to the party and entitled to vote in leadership elections. It organises elections within the National Union of Students.
Ever since the 1970s, following the battles with radical group Militant, it and its predecessor National Organisation of Labour Students (NOLS) provided the political debuts for a string of future MPs and peers.
Tom Watson, Peter Mandelson, Charles Clarke, Mike Gapes, Sally Morgan, John Mann, Ellie Reeves, John Woodcock and others all cut their teeth in the organisation.
In one infamous incident in 1976, moderate students travelled on a coach dubbed 'the Icepick Express' - named after the ice pick that killed Leon Trotsky - to a conference and seized control of the organisation from Militant students.
Earlier this year, former Labour Students national secretary Luke Akehurst said: "Momentum wants to destroy moderate control of Labour Students to cut off the training, political education and development of future moderate MPs and councillors."