Students starting university this September will have their first year fees written off if Labour wins the election, the party has announced.
Jeremy Corbyn's party's pledge goes further than its existing promise to scrap tuition fees from 2018 under a Labour government.
Corbyn, launching the policy in tandem with Shadow Education Secretary Angela Rayner, says the plan will save 400,000 students an average of around £27,000.
The move, to discourage students deferring until after tuition fees are abolished, is part of a £38 billion promise on fees, which is to be paid for by increasing income tax paid by the wealthiest and reversing Tory cuts to corporation tax.
The Conservative Party pointed to Brexit negotiations having the biggest impact on students, and warned their future would be "under threat" if Corbyn was leading the talks.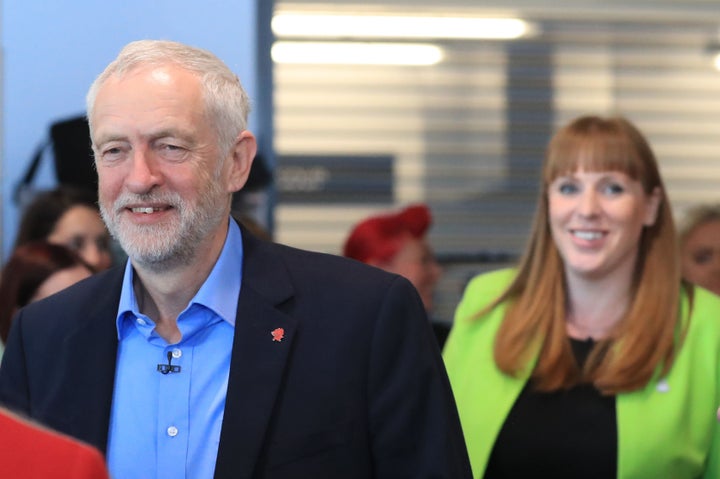 Labour has tied the announcement to Monday night's deadline to register to vote. The party thinks it will be the biggest beneficiary of more young people register to vote.
As well as abolishing university tuition fees, Labour will restore the maintenance grants and scrap college fees for adult learners.
Corbyn said:
"The Conservatives have held students back for too long, saddling them with debt that blights the start of their working lives. Labour will lift this cloud of debt and make education free for all as part of our plan for a richer Britain for the many not the few.

"We will scrap tuition fees and ensure universities have the resources they need to continue to provide a world-class education. Students will benefit from having more money in their pockets, and we will all benefit from the engineers, doctors, teachers and scientists that our universities produce."
Rayner said:
"Labour believes everyone should have the chance to further their studies, not just those that can afford it, and we will restore the principle that education is free. No one should be put off from getting an education through a lack of money or fear of debt.

"The Tories trebled tuition fees and students now rack up an average £45,000 debt. A Labour Government will stop that. If students sitting their A levels now want a say on their future they need to register to vote before tonight's deadline and vote Labour on 8 June."
Earlier this month, students taking part in a HuffPost UK/Edelman focus group said they felt Labour's flagship pledge was little more than an undeliverable "ploy" to get support at the ballot box
As well as dismissing Labour's chances of getting in power to deliver the pledge, the youngsters also argued that tuition fees should not be abolished, and instead lowered from the current level of £9,000 a year.
The focus group - carried out in conjunction with the Mile End Institute at Queen Mary University of London – were virtually united in their belief that Jeremy Corbyn wasn't up to the job of being Labour leader, with just one describing him as "refreshing".
A Conservative spokesman said:
"Only by getting Brexit right will we be able to help young people get on in life and make the most of their talents. Everything: our finances, our economic security, our standing in the world, is underpinned by those negotiations.

"There are now more students from disadvantaged backgrounds getting into university than ever before. But if Jeremy Corbyn is in charge of our Brexit negotiations, all of this will be under threat.

"Theresa May only needs to lose 6 seats and we will have a hung Parliament – which will deliver Corbyn as Prime Minister and grave risk to the future of our country.

"If you want a Prime Minister with a plan for Brexit and the ability to deliver for Britain then there is only one choice on 8 June: Theresa May and her Conservative team."