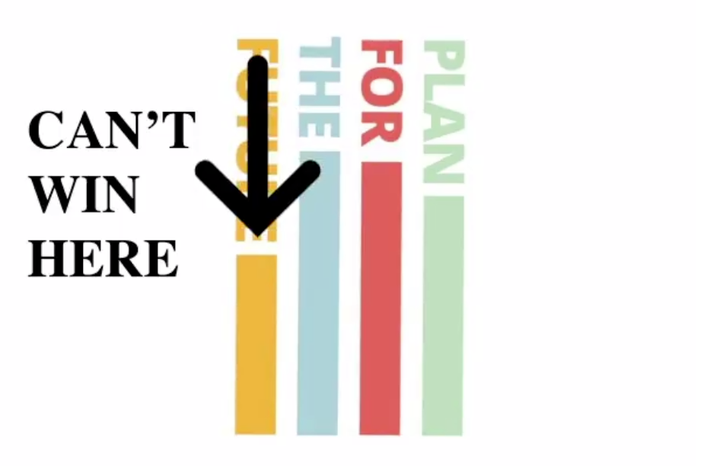 The clip shows a chart with bars in the colours of the three parties plus the Greens. An arrow points to the shortest Lib Dem yellow bar with the heading "CAN'T WIN HERE".
Unfortunately, neither can Labour by their own logic as their red bar is ever so slightly shorter than the Conservative's blue.
Jeremy Corbyn's party appear to have taking aim at the Lib Dems which earlier this week was accused of using misleading data on election leaflets to suggest they are polling ahead of other parties in certain constituencies.
Election material released by the party's local offices cited data from independent polling company Flavible but the literature has been criticised for conflating national polling with constituency projections.
The row emerged over leaflets distributed in Putney which claimed a Flavible projection of a "Yougov" poll showed the Lib Dems neck-and-neck with the Conservative Party, with both polling at 31%.
The Labour Party is shown as polling at 18%, with the leaflets telling residents Labour "can't win here", even though the Lib Dem candidate came a distant third in the 2017 general election.
Flavible's founder said the Lib Dems had "mislabelled" the data while a senior YouGov director said the poll "shouldn't be represented as YouGov's".