When Josh Sacofsky began planning his wedding, he asked not one, but eight of his mates to be best man.
The gents were more than happy to share the role, apart from one crucial duty: the speech.
"We realised that after the groom chose eight of us it would look tacky if we all got up and did a speech together, so we started exploring what else we could do," one of the best men, Michael Simons, told HuffPost UK.
The result was a hilarious parody video in the style of 'The Apprentice' in which the mates battled it out to win the chance to speak to the crowd.
The clip was shown on a big screen at Josh's recent wedding to his wife Pippa, before the "winner" of the competition made the final toast.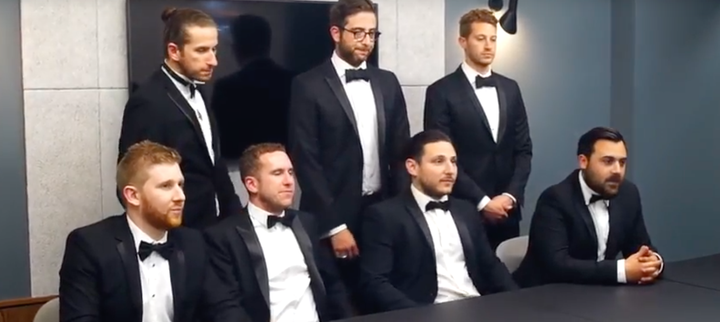 In the video Michael was joined by fellow best men Samuel Cronin, Jonathan Green, Simon Brown, Elliott Pearl, Daniel Meltzer, David Rhodes and Ben Rosenblatt.
The lads well and truly got into the spirit of the show by leaving modesty at the door and telling everyone why they should be crowned the ultimate best man.
They then underwent a gruelling interview round in which Josh's parents gave Claude Littner a run for his money as tough interviewers.
"The eventual winner, and the guy who gave a very quick toast, was Simon - the ginger northern guy," Michael explained.
"We decided when writing the script that he would win, mainly because he was the only one who actually wanted to get up and speak."
Despite the video being a roaring success, gaining more than 6,300 views on Michael's Facebook page, he wouldn't necessarily recommend having eight best men.
"Having eight best men definitely helped us organise an amazing stag, but knowing what I now know, it would be unfair to put any other group of boys through the same pressure of having to be inventive like we were," he said.
"I probably could have written 100 speeches in the time it took to put this together. That being said, we're very happy with the finished product - even though we had to buy a £1600 TV at 10pm the night before the wedding when the venue couldn't deliver a screen like they had promised."
Fellas, it was worth the effort.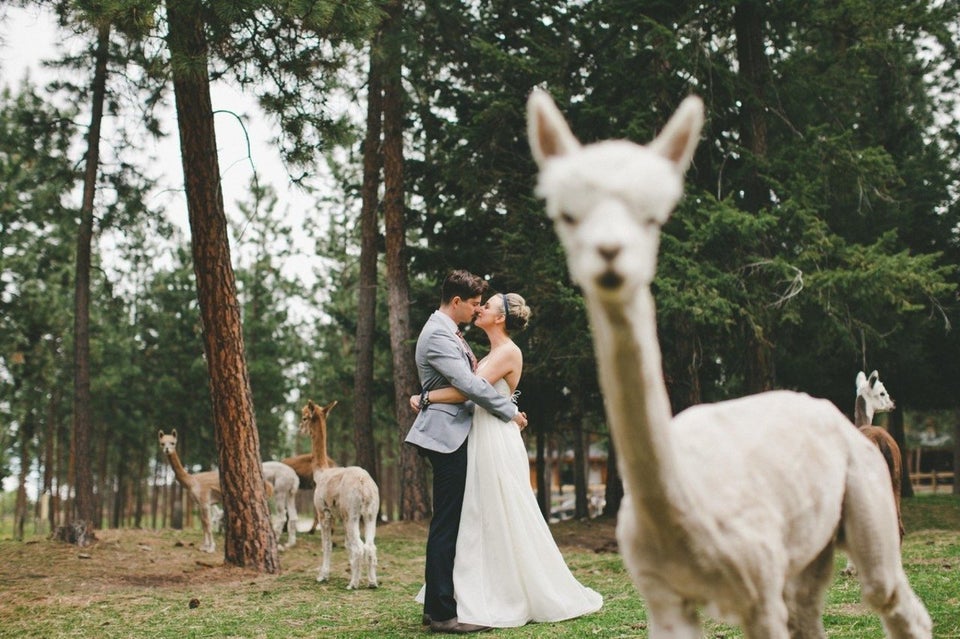 Funny Wedding Photobombs