Sometimes during awards season, it's what happens away from the stage that really makes us smile.
So while John Travolta and Lady Gaga both made memorable appearances at the Grammys over the weekend (for very different reasons), what we really want to talk about is the two of them cutting a rug at an after-party.
The 'Grease' actor was snapped at Interscope's Grammys After-Party following this year's ceremony, where he partied on down with one of the jewels in the label's crown, Lady Gaga herself.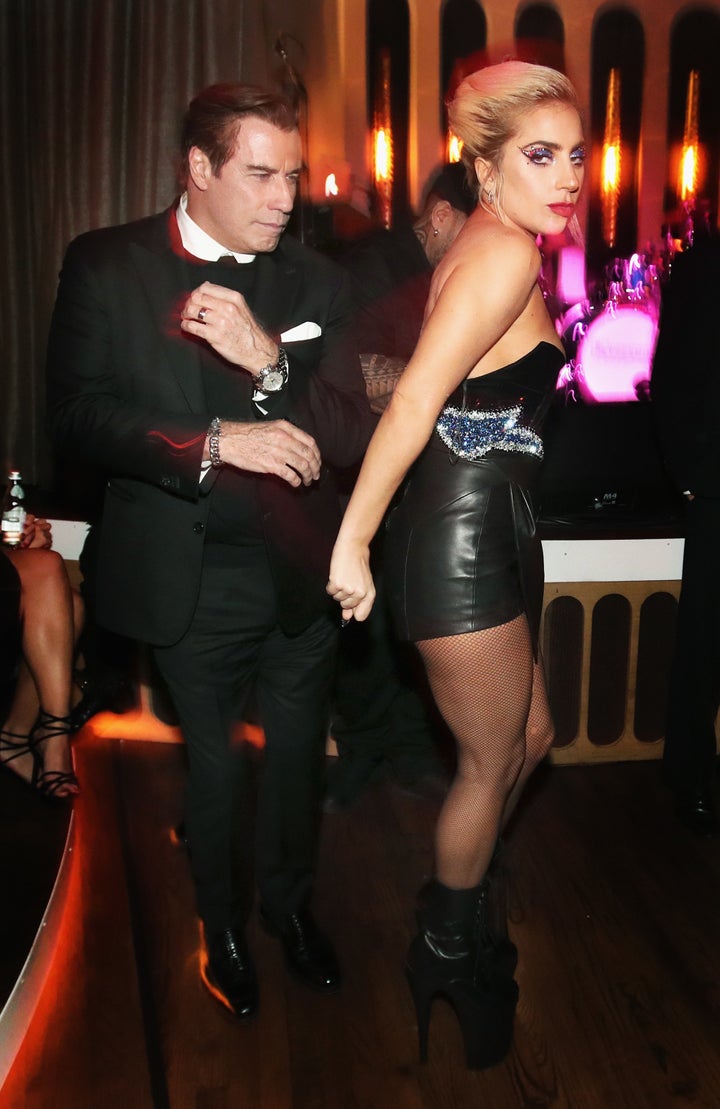 They were seen throwing some shapes on the dance floor at the event, where he sported his same suit from earlier in the evening, while Gaga changed from her heavy metal-inspired look into an asymmetric black dress and some towering heels.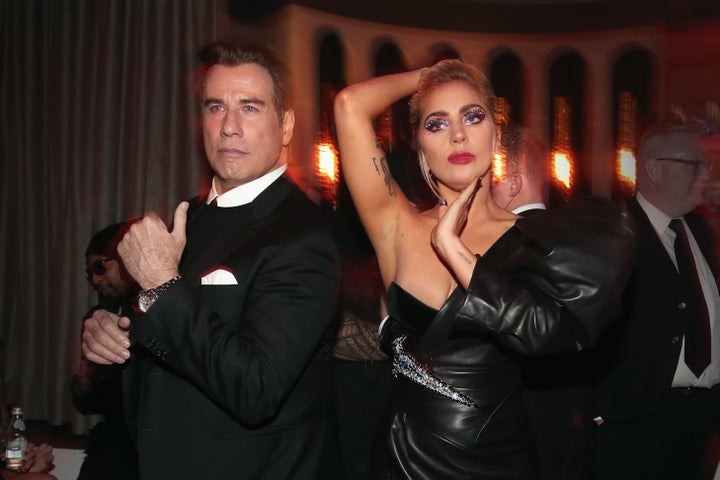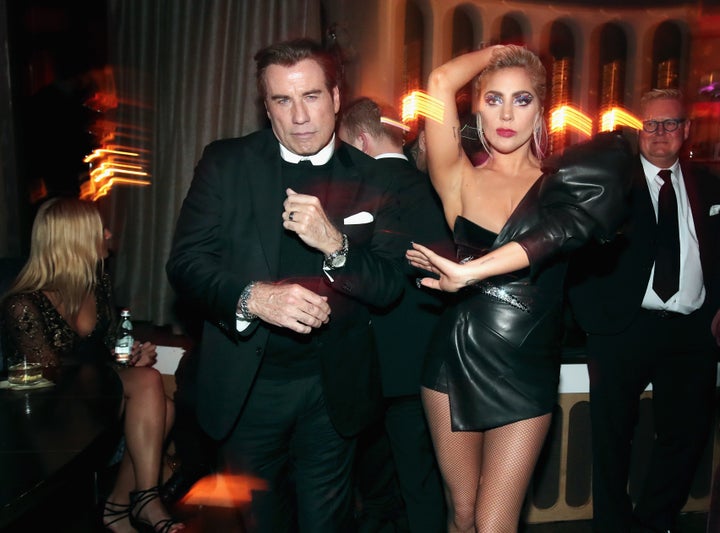 John stopped short at pulling some of his 'Saturday Night Fever' finger-pointing moves, but judging by the look of concentration on his face, it looked like he was putting his all into his dancing regardless.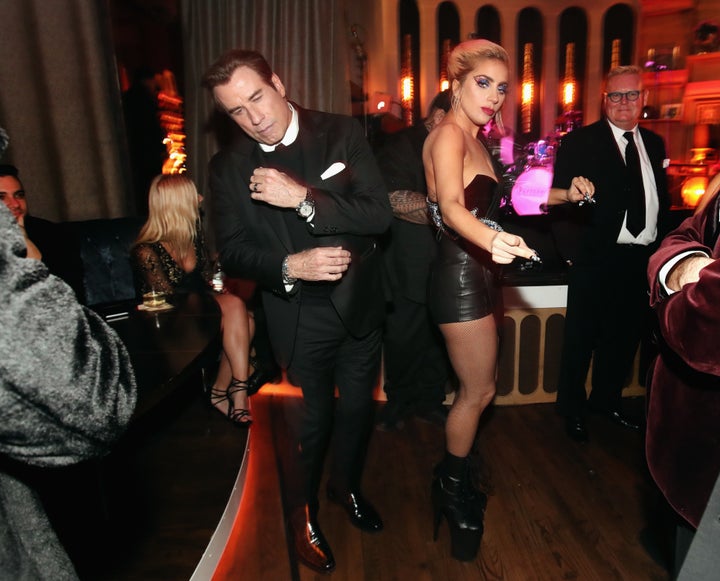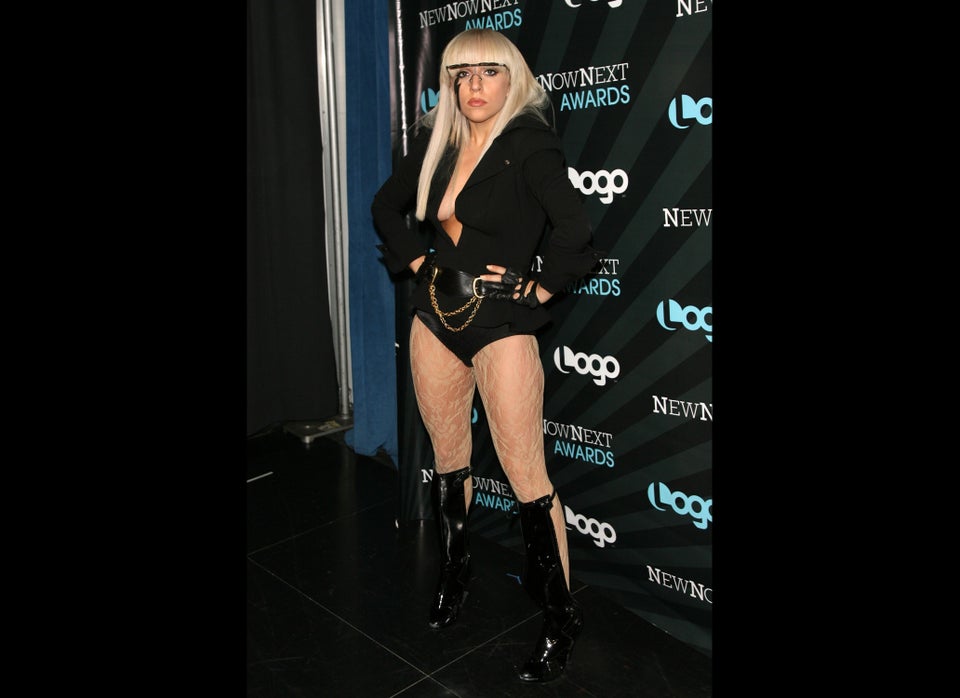 Lady Gaga Style Evolution
Related