Lady Gaga's Super Bowl performance was nothing short of I N C R E D I B L E.
Dressed in a full-on glitter ensemble including the sparkliest of all leotards, knee-high boots and a Bowie-esque red eye make-up, the 'Born This Way' singer jumped off the stadium roof, span upside-down in mid-air and generally bossed her way around the stage.
But after an outfit change mid-performance into a football jersey-inspired crop top and glittery knickers, some failed to take note of her awesomeness and Gaga was subject to an outburst of cruel body-shaming.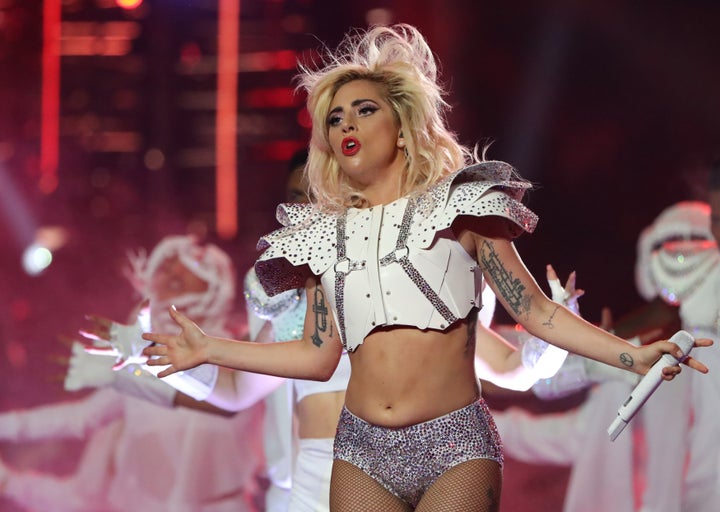 Viewers took to social media to comment on the star's stomach, saying in no uncertain terms that she should cover up.
"I just feel like #Gaga's dough belly should've been tucked in better. #jussayin," wrote user @jfsartain. And that was just the beginning of the cruel comments.
But Gaga's Little Monsters weren't having any of it.
Fans took to social media to quote tweeting and replying to body-shamers with messages of body-positivity, thanking Gaga for being herself, proudly.