Laverne Cox has spoken about how people of colour, particularly trans people, are "suffering the most in the LGBTQ community".
The actor and activist said a lot of transgender women of colour have to figure out ways to "survive" in society.
When you feel threatened or marginalised, it's important to have a solid network to fall back on - a network that has your back. But Cox feels that hasn't always been the case for her.
"As a black transgender woman, I have not always felt included in Pride. The LGBTQ community has not always been the most welcoming to trans people and people of colour," she told Mashable.
And this, she said, needs to change.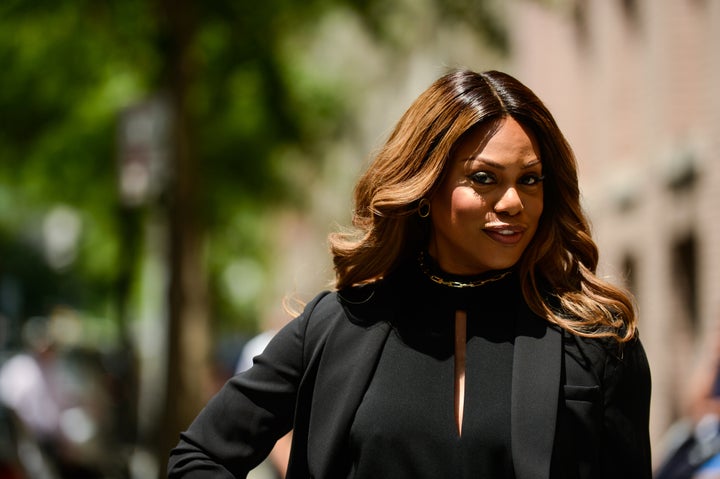 "What transgender women of colour have been doing for decades is using what we have to figure out ways [to] survive, sometimes thrive, but sometimes it's just about survival," Cox said.
The 33-year-old has been a victim of harassment herself in the past. She was also horrendously bullied at school.
She was previously interviewed alongside trans activist CeCe McDonald, who spent 19 months in prison for using deadly force to protect herself from attackers on the streets of Minneapolis.
"I was kicked once on the street, and very easily that could have escalated into a situation that CeCe faced, and it's a situation that too many trans women of colour face all over this country.
"The act of merely walking down the street is often a contested act, not only from the citizenry, but also from the police."
In order to increase feelings of safety, Cox said the LGBT+ community should work on its inclusiveness.
She called on the Pride community to be more inclusive of disabled people, trans people and people of colour when creating positions higher up within LGBT+ organisations.
"And then, as individuals, we need to interrogate the ways in which we have internalised racism and transphobia and sexism," she added.