An emotional BBC football commentator called his dad and cried live on air when Leicester City won the Premier League Monday night.
Ian Stringer was commentating on BBC Leicester as Tottenham and Chelsea drew their match on Monday, making the Foxes the title champions.
"Dad, don't swear, I think you might be on the radio," said Stringer, as he phoned his Dad to celebrate the news.
"It's never, ever going to get any better than this," Stringer's dad told him.
"This is something that people like me and you, and people older than me, would never ever have dreamed they would ever be feeling."
"We've done it, dad," Stringer said, before crying and sniffing as his dad told him he had been singing his "full repertoire" of Leicester City fan songs, some of which he had learnt from his own grandad.
Regaining his composure, Stringer said: "All those generations, all those difficult games, all those away trips to [rival club] Tranmere."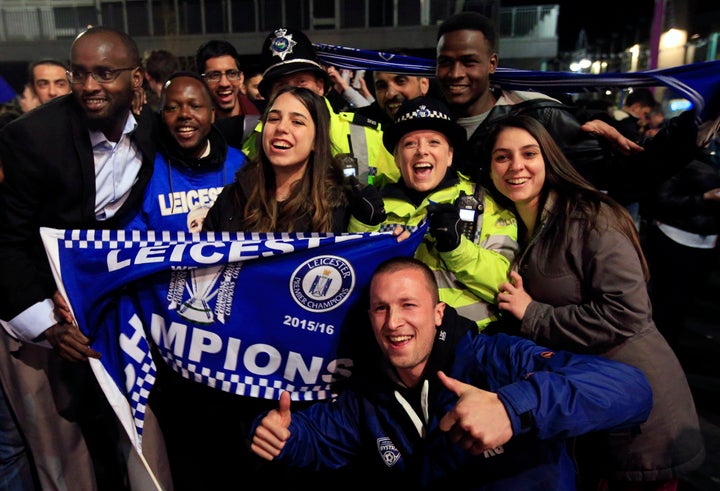 "Dad, do you fancy a party on Saturday?" asked Stringer. "Do I fancy a party? I can't wait," was the reply.
Stringer's dad then started singing, making his son laugh, and the two burst into a raucous rendition of 'When you're smiling', the Leicester City anthem, while Stringer joked "I'm going to get thrown out!" as he was in the stadium press box.