Some of the people abusing Jeremy Corbyn's opponents online are MI5 agents, one of his biggest backers claims.
Unite General Secretary Len McCluskey said the security services used "dark practices" and he believed they were trying to discredit Corbyn's re-election efforts, as the party's leadership contest is increasingly mired in bitter attacks and harassment, particularly online.
Angela Eagle claimed to have had a brick thrown through the window of the building her Wallasey constituency office is in after she announced she would contest the Labour leadership.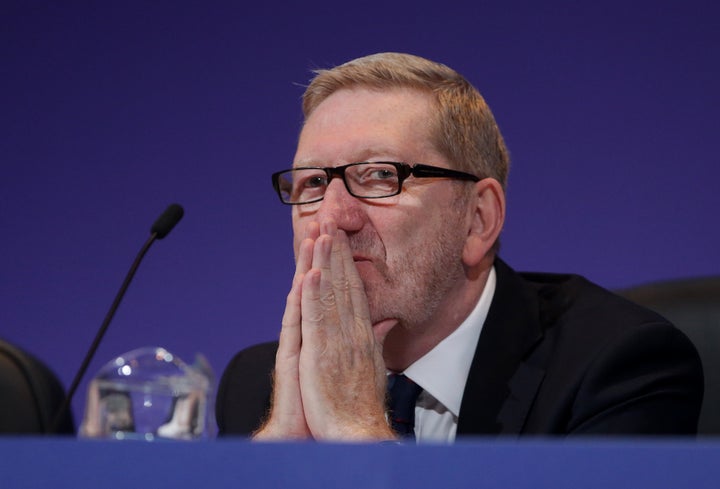 In an interview with The Guardian, McCluskey was asked whether MI5 agents were posing as Corbyn supporters and posting abuse about his opponents: "Of course, of course. Do people believe for one second that the security forces are not involved in dark practices?"
McCluskey said the Cabinet papers released three decades later under the 30-year rule revealed the chair of Transport and General Workers Union was an MI5 informant during a strike McCluskey took part in in 1972.
He added: "I have been around long enough … the type of stuff that we ultimately find out about, about who was involved in who, the 30-year rule."
When The Guardian asked if the same rule would reveal the same about the leadership campaign, he said: "Well I tell you what, anybody who thinks that that isn't happening doesn't live in the same world that I live in."
Labour MP Tom Blenkinsop called McCluskey's claims "tripe".
Former Labour Home Secretary Jacqui Smith called it a "downright insult to the dedicated staff of MI5".
On Friday afternoon, MP Paula Sherriff wrote to Corbyn urging he do more to stop online abuse towards female Labour MPs.
She wrote: "We understand that the leadership does not have total control over those who choose to threaten and abuse others but that does not mean more cannot be done to safeguard our female colleagues.
"Your decision to vote against a secret ballot in the National Executive Committee meeting was on such instance in which more could have been done."
She also condemned Shadow Chancellor John McDonnell for addressing rallies where abuse and harassment was "actively encouraged and quietly condoned".
The letter was signed by 45 female Labour MPs, nearly half of the 94 women representing the party in the Commons.
Despite this, keen observers of Westminster were stunned by McCluskey's comments.
Related