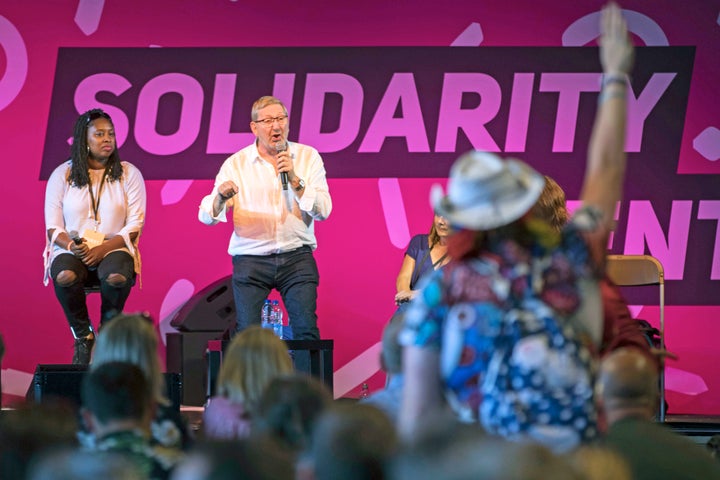 Len McCluskey has told "right wing" members of the Labour Party they got "slapped in the face" at the last general election.
The general secretary of the Unite union and close ally of Jeremy Corbyn hit out at Labour MPs who "seem to want to criticise Corbyn about everything and anything".
He was speaking in the 'Solidarity Tent' at Labour's 'Labour Live' music and politics festival in north London on Saturday.
McCluskey said the "doom merchants" within the party who did not believe Corbyn could win an election should "depart the battlefield and leave it for those who are prepared to fight".
"The only thing that Labour MPs and the rest of us should be thinking about at the moment is how do we get Corbyn into No.10. That's all that matters," he said.
"It was only one year ago that we were engaged in a general election that the whole of the establishment, the right wing, including the right wing in our own ranks, in the trade unions and in the Labour Party, hoped for a Labour defeat.
"Hoped for Corbyn and [John] McDonnell's ideas to be pushed into the dustbin of history. And they got slapped in the face by millions of people."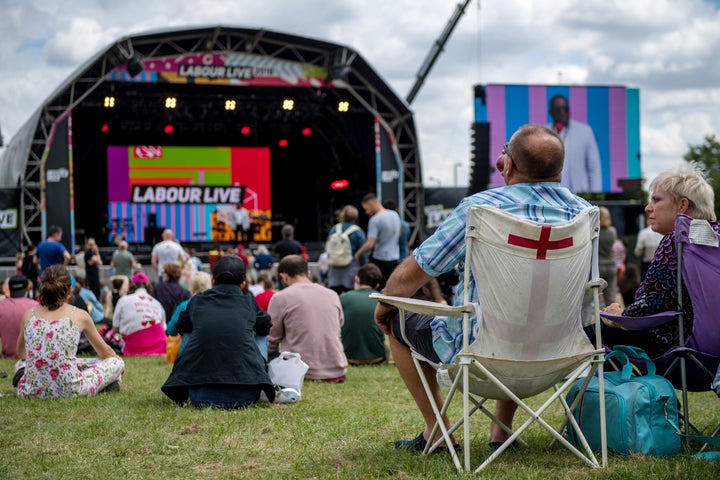 McCluskey added that Theresa May and the Conservatives were "scared stiff" of Corbyn so were doing everything they could to avoid another election.
"If Labour was currently being led by Ed Miliband, Gordon Brown or Tony Blair we would have had an election by now," he said.
Blair's name was greeted by boos people attending the Q&A session in the tent.
Unite stepped into help boost sales to the festival when it bought and gave away a thousand tickets.
One popular feature of the event at the White Hart Lane Recreation Ground was a Unite sponsored ice cream van giving away free ice cream cones - served by McCluskey.