The petition was started by a group of parents who feel the tests are too difficult and putting children under "unnecessary pressure".
They formed a group - Let Kids Be Kids - to protest against the SATs by taking children out of school on 3 May 2016 in exchange for a day of "fun learning".
"We really are just a few parents fed up of endless complaining about the education policies affecting our young children," a spokesperson for Let Kids Be Kids told The Huffington Post UK.
"We all felt that fellow parents in the school yard were at a complete loss as to what to do to fight back and have their voice heard."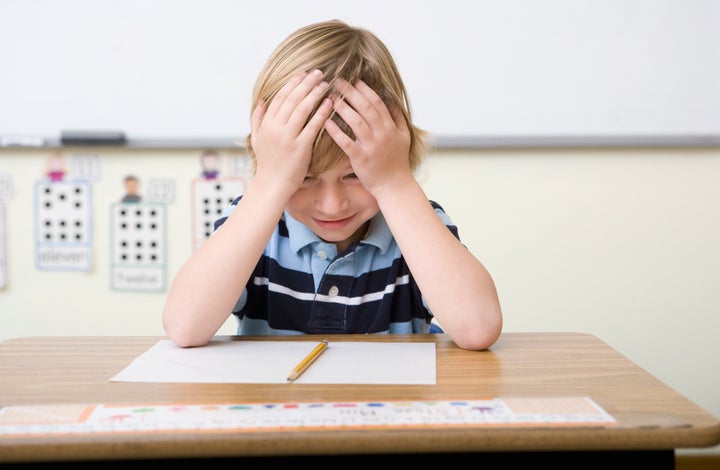 These tests will fall over one week during May, but the dates vary between schools.
Children are tested mainly on comprehension and arithmetic knowledge, and the campaign group argues that because of this "outdoor learning" has decreased.
The parents said they've had "enough of endless testing" and a "dull curriculum" aimed solely at passing these tests.
Instead, they are calling for a return to teacher-led assessments, which value "individuality and creativity".
Within three weeks of being launched on 30 March 2016, the petition had reached nearly 23,000 signatures - just 2,000 short of its 25,000 target.
"We are delighted with the response it has received," the Let Kids Be Kids spokesperson continued.
"We have received so many message of support and thanks from parents, teachers and headteachers who feel that change is long overdue."
The spokesperson said the campaign group is "100% supportive" of schools and teachers who "share a vision of returning to a curriculum of joy and wonder".
Rather than being against teachers, they want parents and teachers to "join in taking a stand for children's rights".
"All we want is an end to SATs testing and a cancellation of this year's SATs tests," she added.
"We are adamant about staying anonymous throughout the campaign - it's essential that this doesn't link to any one school or any one teacher - it is not about our schools or us as individuals it is about national education policy.
"We want our kids to be kids again and enjoy learning for learning's sake not for Ofsted results or league table figures."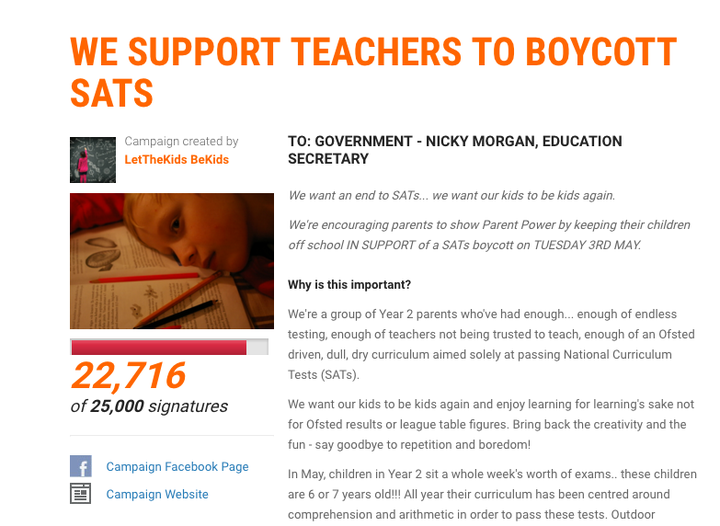 Many parents have commented to explain why they signed the petition.
"Exams from the age of six... We're not teaching children a joy of learning, we're teaching them the pressure of big exams that you have to pass," wrote one man.
"My son is only six and was doing really well in all subjects until last term when the pressure and build up for these SATs began in earnest," a mother wrote.
" I want him to enjoy school and at least be able to read and understand an exam before being expected to take one."
Others have posted updates about an event on 3 May when campaigners will be pulling their children out of school, having handed a pre-written letter, explaining their reasons for doing so, to their head teacher.
Some parents have already committed to the protest on 3 May.
"The decision has been made this morning that a group of parents from our primary school in North Tyneside will be withdrawing our children from school on the 3 May," a parent wrote.
"Thank you to whoever set this up, we have needed a voice for a long time."
A spokesperson for the Department for Education told The Huffington Post UK: "We trust teachers to administer all tests, but particularly those at Key Stage 1, in a way that does not put undue pressure on pupils.
"Tests are in pupils' own interests and help teachers and parents identify where additional support is needed so we can make sure all children leave primary school having mastered the basics of literacy and numeracy."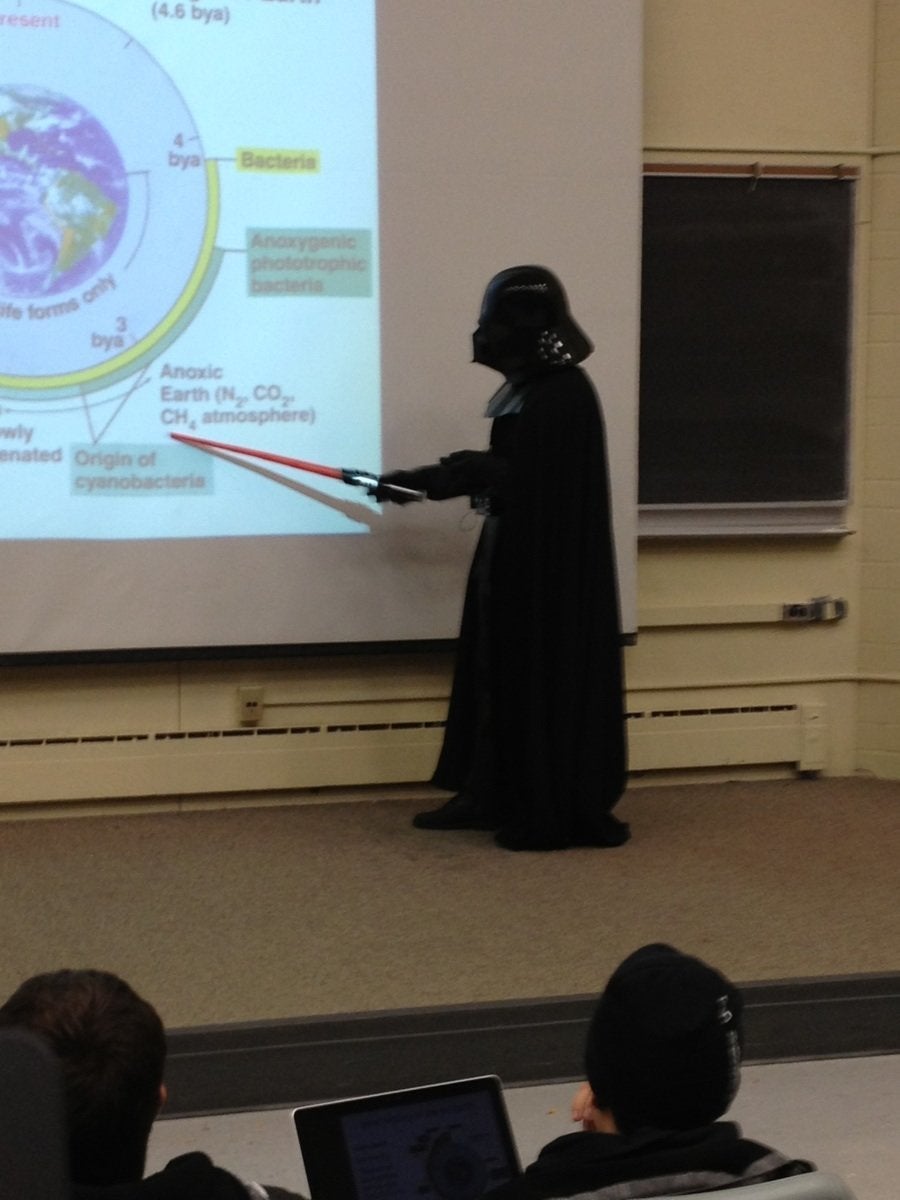 23 Awesome Teachers
Related