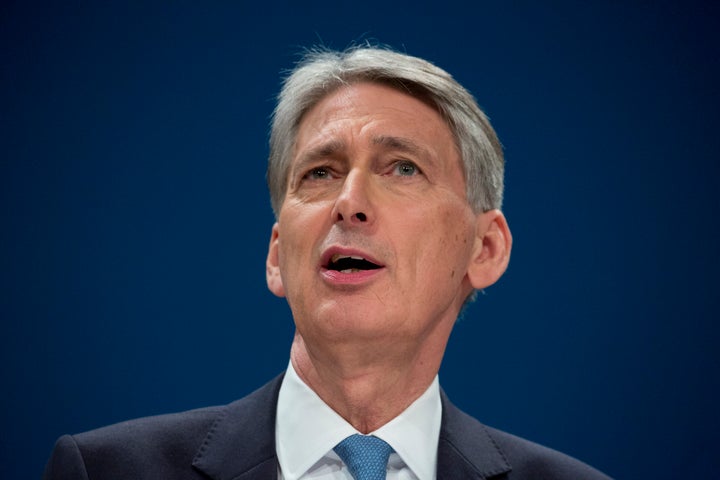 The Government is to offer respite for the hard-pressed "generation rent" by banning fees imposed by letting agents.
In his first Autumn Statement, Chancellor Phillip Hammond is to announce millions of people who live in private rented housing will no longer face upfront charges - which could save hundreds of pounds.
The policy is effectively lifted from the Labour Party's manifesto from last year's general election, and represents a Government thinking beyond offering help to home-buyers - who are typically the beneficiaries of government hand-outs.
Ministers will point to Citizens Advice research showing fees are on average £337, and Shelter's claims that 1 in 7 pay more than £500. Around 4.3 million households fall within the private rented sector.
Fees can include administration fees and the cost of checks on references and creditworthiness. Labour found that once deposits were added in, tenants in England have to pay an average of £902 upfront.
The crackdown represents a significant U-turn by the Tories, having opposed the Labour policy when first floated.
Former Labour leader Ed Miliband tweeted in response, suggesting they should borrow more of his ideas:
"Banning letting fees welcome but cap on rent rises and 3 year tenancies key to give renters real security and affordability - see manifesto!"
In 2013, then housing minister Mark Prisk said "a blanket ban cannot be the answer to tackle a minority of irresponsible agents", and even in September the then Tory housing minister was against the idea.
Elsewhere in what is seen as a mini-Budget, the Government will offer a small amount of relief to families hit by the huge cut in tax credits, announce a rise in the minimum wage and reveal an additional £1.4 billion will deliver 40,000 affordable homes.
Gillian Guy, Citizens Advice chief executive, said:
"This Autumn Statement will see that renters are hundreds of pounds better off thanks to the ban on letting agent fees.

"We've been highlighting the need to get rid of these fees for some time so we're pleased the government has taken action on this issue.

"Fees have gone up 60% in the last 5 years with people paying over £300 to letting agents for what is often basic administration, such as checking references and running credit checks.

"There is still room to go further in helping just managing families - like looking at the cost of energy bills."
Popular in the Community