It's fair to say that 2016 has been a year of ups and downs for the LGBT+ community, which has been reflected within the world of entertainment.
While great strides have been taken to increase representation of people from all walks of life within both television and cinema, something which is always a cause for celebration, oppression and tragedy within the real world have also been a key theme over the past 12 months.
As a tumultuous year draws to a close, we've picked out 27 of the key LGBT+ entertainment moments...
1. George Shelley coming out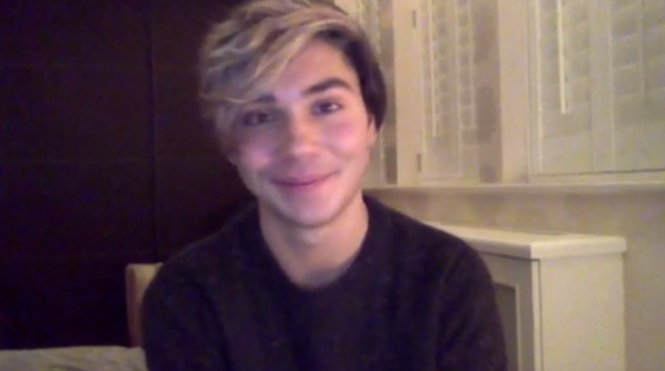 The past year has seen a movement towards alternative identification - in terms of both sexuality and gender - within the LGBT+ spectrum garnering attention.
One such example of this was George Shelley, who posted a video on YouTube in February revealing that while he'd had relationships with both men and women, he was choosing not to label his sexuality, and asked others not to apply one for him.
2. Ellen Page debuting 'Gaycation'
Her coming out was one of the most poignant moments of 2014, and this year, Ellen Page chose to use her voice as a prominent member of the LGBT+ community to do some good.
She debuted 'Gaycation', a documentary series exploring queer culture all over the world. While it brought to light which countries were the most oppressive, it also highlighted issues still being faced in the Western world too.
3. Years & Years unveiling the 'Desire' music video
In a blog on HuffPost UK back in March, frontman Olly Alexander said of the 'Desire' music video: "At times I've felt real pressure to hide or to limit my sexuality. Some of that pressure has come from myself and my own internal struggles and some of it has come from the wider world.
"Most often I see the following kind of attitude - we don't mind if you're gay, just don't be too gay or that's a bit much; a bit camp; a bit weird; don't shove it in our faces etc. Well, if 'shoving it in your face' essentially refers to the way that lots of straight pop stars get to assert their sexuality then I'll be damned if I'm not gonna shove it in your face if I want to."
The video also ends, for no reason, with a shot of Olly dressed as Padmé Amidala from 'Star Wars', which we enjoyed.
4. Film director Lilly Wachowski coming out as trans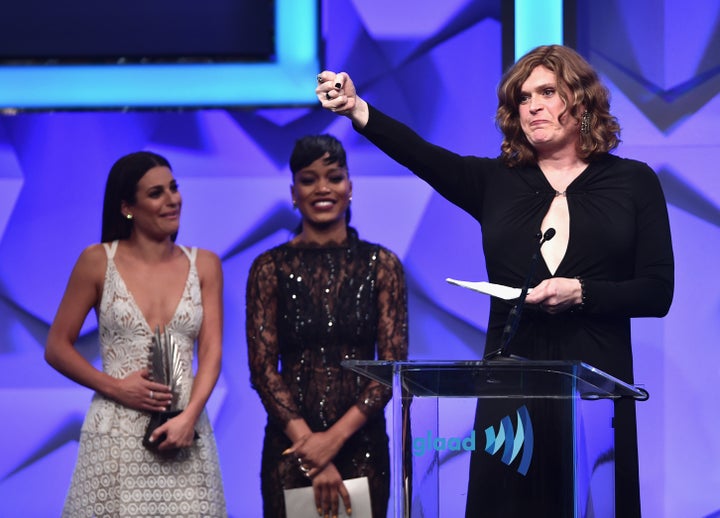 Upon learning that the Daily Mail intended to out her, Lilly took matters into her own hands and issued a statement, revealing to the world that she was transgender.
Making light of the tabloid headline that could have broken the story, she titled the statement "SEX CHANGE SHOCKER—WACHOWSKI BROTHERS NOW SISTERS", which referenced her sister and fellow film director Lana's coming out years prior.
5. Waylon Smithers coming out as gay
After 27 being the butt of all of Springfield's jokes due to his ambiguous sexuality, Smithers finally came out as gay in April 2016, in the 'Simpsons' episode 'The Burns Cage'.
6. A number of acts cancelling gigs in North Carolina, over the so-called 'bathroom laws'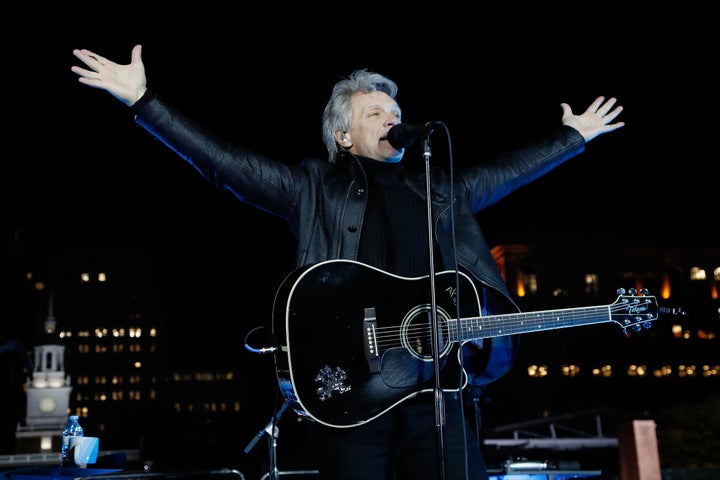 Bruce Springsteen, Pearl Jam and Cyndi Lauper were among the acts who decided to put off their concerts in North Carolina, due to the state's anti-LGBT+ laws.
She wrote: "As the 'Formation' tour makes its stop in the Tar Heel state in the midst of such a controversial time, we think it is important for us to bring attention to those who are committed to being good and carrying on the message of equality in this core of controversy.
"Among the many organizations doing the good work to get this bill overturned, there is Equality NC, a local organization dedicated to securing equal rights and justice for lesbian, gay, bisexual, transgender, and queer (LGBTQ) North Carolinians."
7. Idina Menzel backing the #GiveElsaAGirlfriend campaign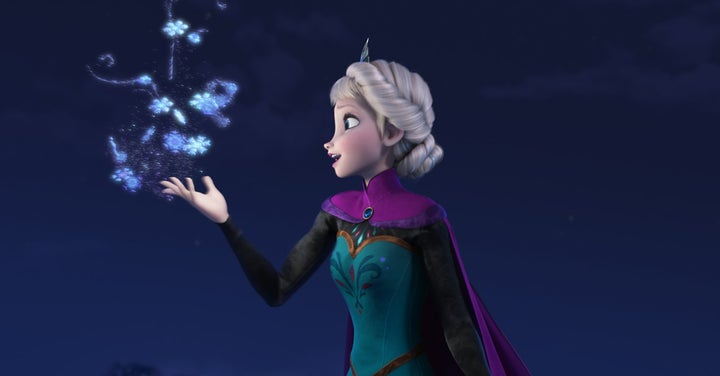 The 'Frozen' voice actress said of the campaign: "I think it's great. Disney's just gotta contend with that. I'll let them figure that out."
8. The Tony Awards opening on a sombre note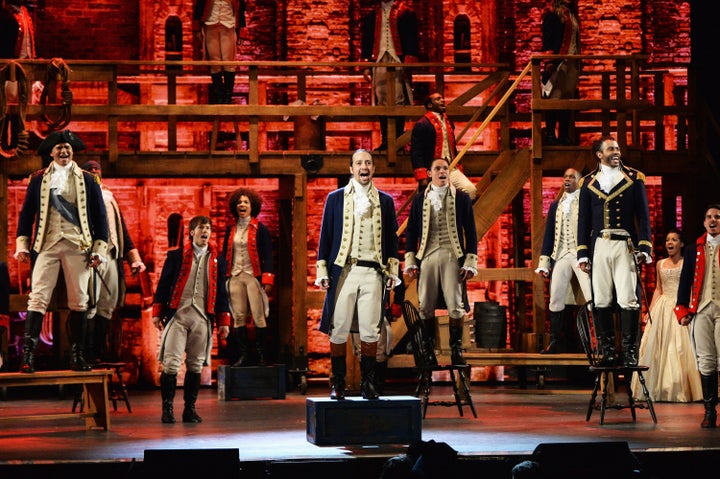 This year's Tony Awards were held in the wake of the horrific Orlando shootings at Pulse nightclub, taking place less than 24 hours later.
James Corden, who hosted the show, opened with a touching speech, telling the audience: "On behalf of the whole theater community and every person in this room, our hearts go out to all of those affected by this atrocity.
"All we can say is that you are not on your own right now. Your tragedy is our tragedy."
As a mark of respect, the cast of multi-award winners 'Hamilton' also chose to do their performance without the prop guns they had initially planned to use.
9. Prince William covering Attitude magazine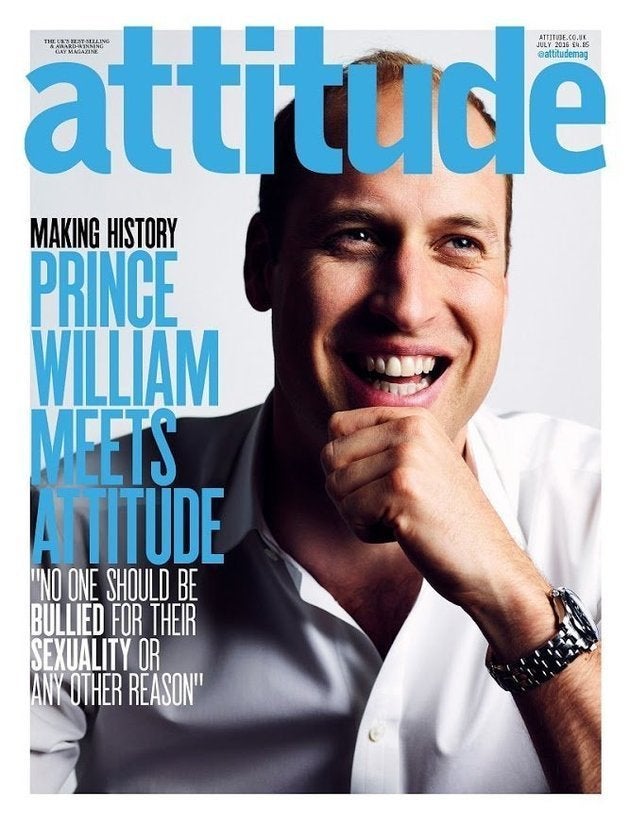 In the most explicit public support a member of the Royal Family has ever lent the LGBT+ community, he said: "No one should be bullied for their sexuality or any other reason and no one should have to put up with the kind of hate that these young people have endured in their lives.
"The young gay, lesbian and transgender individuals I met through Attitude are truly brave to speak out and to give hope to people who are going through terrible bullying right now.
"Their sense of strength and optimism should give us all encouragement to stand up to bullying wherever we see it."
10. Poussey and Soso's relationship on 'Orange Is The New Black'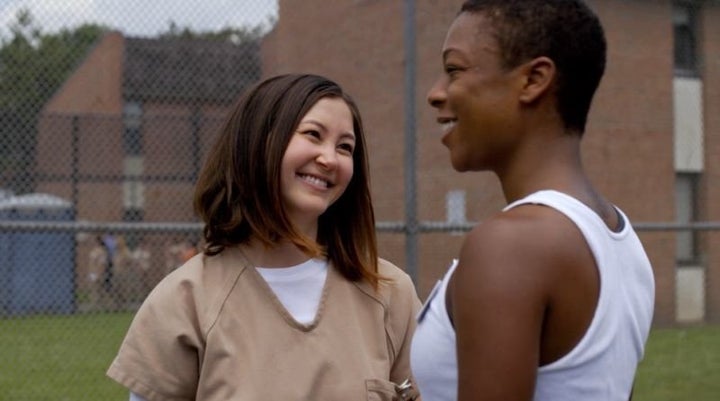 Admittedly, same-sex relatinships are nothing new in 'Orange Is The New Black', but in a particularly dark season for the Netflix show, Poussey and Soso's romance provided some much-needed relief for viewers.
Viewers also praised the way the relationship was depicted not as a lesbian love story, but something everyone could relate to, regardless of their sexual identity and gender.
11. Hughie and Ryan getting close on 'Big Brother'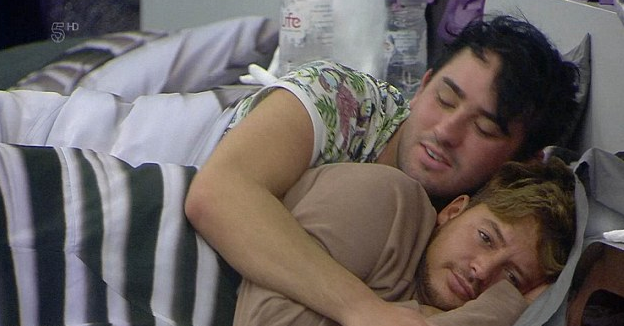 Admittedly Ryan and Hughie mightn't have been everyone's cup of tea as reality TV characters, but we take our hat off to 'Big Brother' producers for the way their relationship was portrayed no differently from any other romance that's ever been conceived in the 'BB' house.
Since the show, the two are still an item, and recently announced they are engaged.
12. Rylan and Dan Clark-Neal guest hosting 'This Morning'
While there's been a long-standing tradition of real-life couples co-hosting 'This Morning', Rylan Clark-Neal made history in July, when he and husband Dan became the first same-sex couple to front the daytime show.
13. A host of stars team up to pay tribute to the victims of the Pulse nightclub shooting
A-list singers including Britney Spears, Adam Lambert and Troye Sivane teamed up to record 'Hands', with proceeds going to the Equality Florida Pulse Victims Fund, GLAAD and the GLBT Community Center of Central Florida.
14. Paul Coker dying after a homophobic attack in 'EastEnders'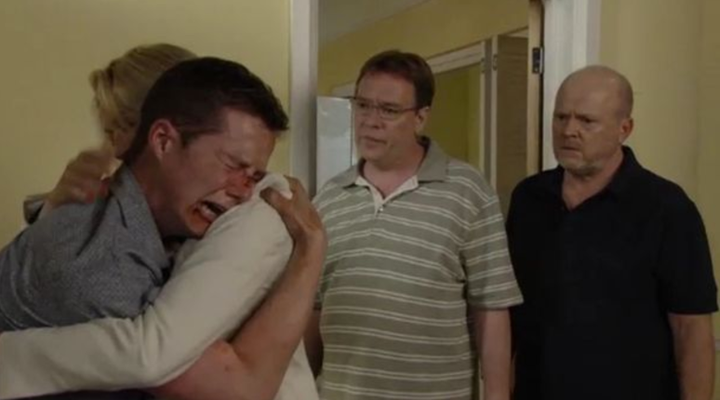 While soaps have often garnered praise for their positive portrayal of LGBT+ characters, in July, fans lauded the show when Paul Coker was shown to be the victim of a fatal hate crime.
The scenes made for difficult viewing, of course, but it also served as a reminder to 'EastEnders' viewers that there's still a long way to come before equality is achieved.
15. Christopher Biggins being booted out of 'Celebrity Big Brother' over bisexual comments
Early favourite Christopher Biggins was booted out of the 'Celebrity Big Brother' house in August, after making repeated remarks about bisexuals, first branding them the "worst type" and later suggesting they were responsible for the spread of AIDS.
Although 'CBB' fans mostly agreed with producers' actions, his comments highlighted problems of tolerance within the LGBT+ community, proving it's not just an external problem.
16. Sia premiering the music video for 'The Greatest'
One of the most prominent LGBT+ artists of 2016, Sia, paid her own special tribute to the victims of the Pulse nightclub shooting with the music video for her single, 'The Greatest'.
The video features 49 dancers, one for each of the victims of the atrocity, with the final shot showing Maddie Ziegler with rainbow-coloured tears on her cheeks.
17. RuPaul winning his first Emmy
We couldn't put it better than the man himself, who jokingly sobbed: "Earlier this year I was quoted as saying I'd rather have an enema than an Emmy... but thanks to the television academy, I can have both."
18. Jeffrey Tambor calling for trans actors to play trans roles at the Emmys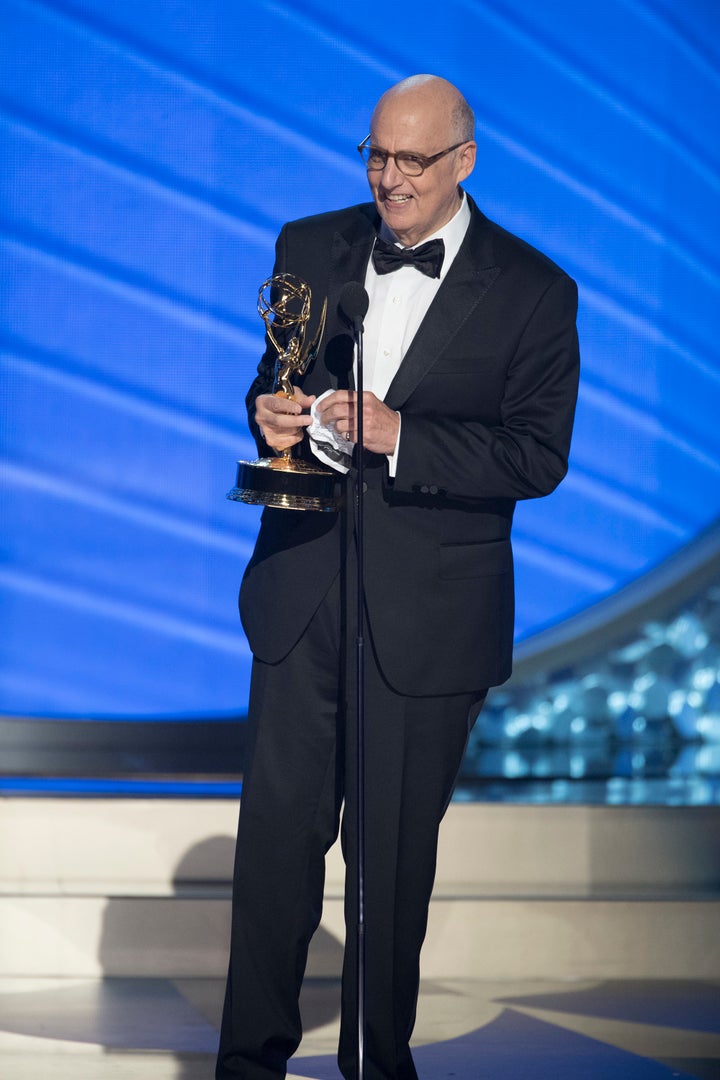 After winning Best Actor at the Emmys, 'Transparent' star Jeffrey Tambor said he hoped to be the last cisgender actor to win an award for playing a transgender character.
19. 'Modern Family' casting a trans child actor
'Modern Family' has frequently broken down barriers in terms of LGBT+ representation on primetime TV, and did it again in the episode 'A Stereotypical Day', which introduces Lily's trans friend Tom, played by child actor Jackson Millarker.
20. Ofcom rejecting complaints over Todd and Billy's bed scene in 'Coronation Street'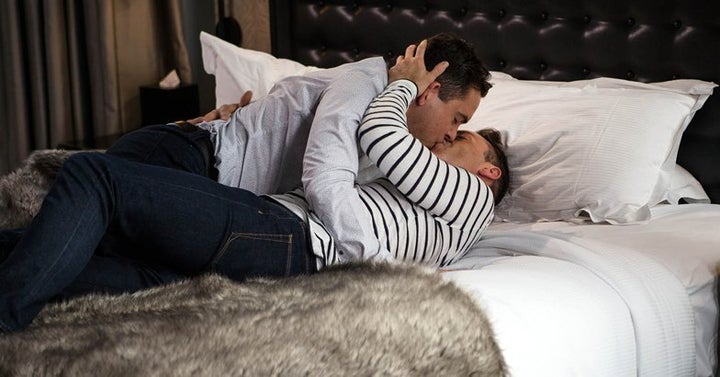 After some viewers took offence at this moment between Billy and Todd, the media regulator said in a statement: "We considered a number of complaints objecting to two male characters kissing in this episode, but won't be investigating.
"Our rules do not discriminate between scenes involving opposite sex and same sex couples."
However, the fact that a kiss between two men can still spark as many as 170 complaints is proof that a lot of people still hold prejudices towards the LGBT+ community, which soap storylines can contribute to tackling.
21. 'Will And Grace' returning for a one-off special, with a social message
The original cast of the gay-centric sitcom returned in September, for a special 10-minute episode which sent up 'Fifty Shades Of Grey', the Brangelina divorce and, of course, Donald Trump.
22. Alaska Thunderfuck 5000 being crowned winner of 'RuPaul's Drag Race All Stars 2'
Former runner-up and fan favourite (depending on who you ask...) Alaska finally got her moment of vindication when she was crowned the winner of 'All Stars 2', proving, in her words, that "anusthing is possible".
23. The 'San Junipero' episode of 'Black Mirror'
While the third series of 'Black Mirror' seemed to follow an "each-episode-bleaker-than-the-last" pattern, this wasn't the case with the fourth episode, 'San Junipero'.
We could watch those last three minutes on a constant loop.
24. DC Comics writer confirming that Wonder Woman is queer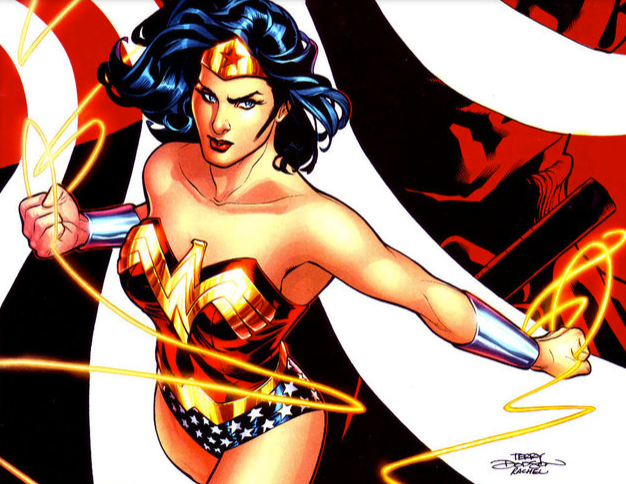 Addressing long-standing speculation about the character's sexual orientation, writer Greg Rucka said: "This is inherently the problem with [her]: we've had a long history of people — for a variety of reasons, including sometimes pure titillation, which I think is the worst reason — say, 'Ooo. Look. It's the Amazons. They're gay!'
"And when you start to think about giving the concept of Themyscira its due, the answer is, 'How can they not all be in same-sex relationships?' Right? It makes no logical sense otherwise."
25. Sainsbury's reflecting modern Britain with its Christmas advert
Provided you can stomach James Corden's Yuletide singing voice, this year's Sainsbury's Christmas advert is an especially touching one, particularly as it portrays all kinds of families, including those with same-sex parents.
26. Joshua Sasse and Kylie Minogue using the Arias stage to promote marriage equality in Australia
During the awards ceremony, he said it's time to get Australia - where only heterosexual couples are permitted to marry- "back on the right side of history".
27. Ellen Degeneres being awarded a medal from President Obama, who gave an emotional speech
Obama remarked upon the courage it took for Ellen to come out in the 1990s, before saying: "Every day, in every way, Ellen counters what too often divides us with the countless things that bind us together. Inspires us to be better. One joke, one dance at a time."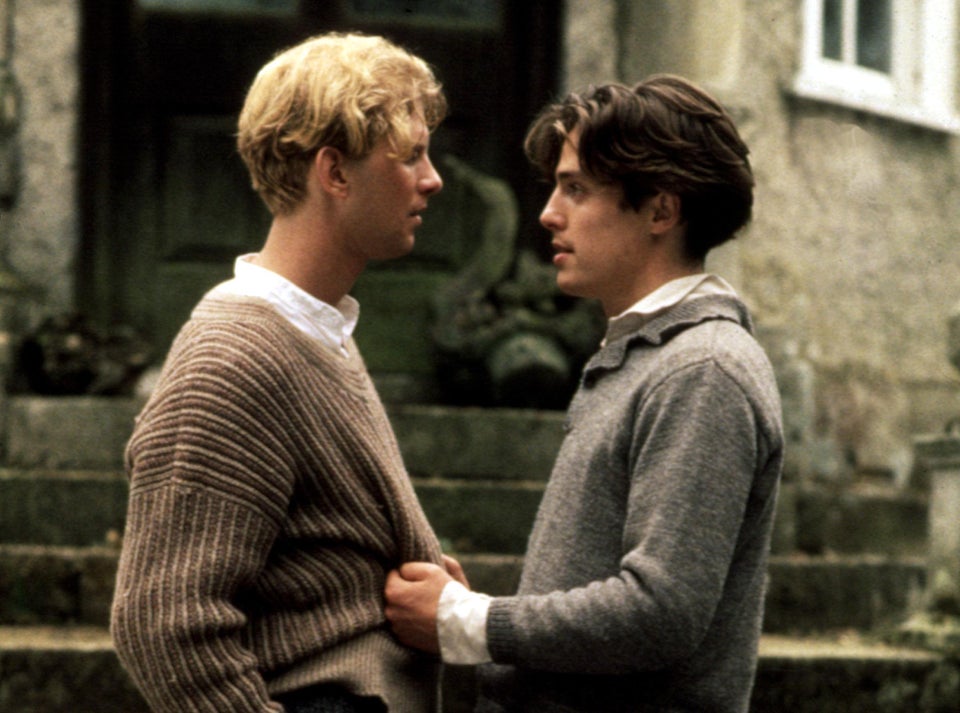 12 LGBT Films Anyone Can Enjoy
Related