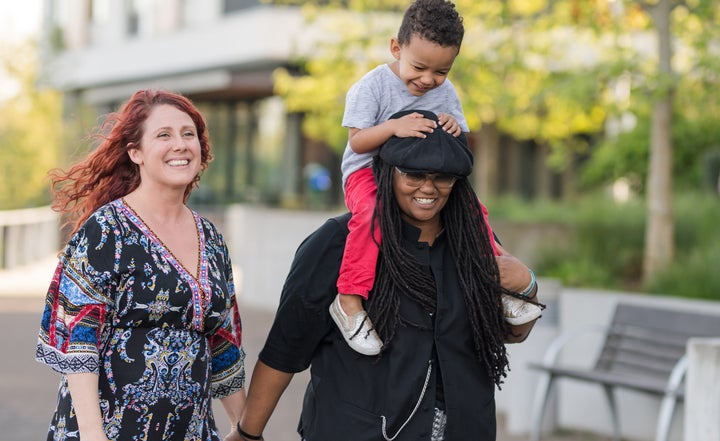 Last year, the Government pledged to make compulsory Relationships and Sex Education a reality in England's schools.
They also pledged to update the guidance for teaching these subjects, which was last updated in 2000, back when Section 28 was still in force. As a result, the old guidance contained no mention of LGBT people or relationships whatsoever, and so most LGBT young people today still do not see their identities and relationships reflected in this teaching.
After a huge public consultation earlier this year – which over 23,000 individuals and organisations responded to – the Government published their new draft guidance for teachers.
But while the draft does reference LGBT inclusion, unlike its predecessor, it still risks failing to meet the needs of LGBT young people.
In particular, we're extremely concerned about the omission of any reference to LGBT people and families in the guidance for primary school. As it stands, this creates an opening for primary schools to leave LGBT people out of their teaching altogether.
Teaching about LGBT people and families at primary school isn't merely a nice thing to do – in fact, it's timely and essential.
It ensures that children with LGBT parents see their families reflected in what they learn. It supports young people who are, or who grow up to be, LGBT, to grow up feeling proud of who they are.
It helps all young people develop inclusive and accepting attitudes towards LGBT people, helping to tackle the anti-LGBT bullying that remains widespread in our schools. And, alongside LGBT-inclusive RSE at secondary school, it provides LGBT young people with the information they need to make safe and informed decisions about their health and relationships.
In recent decades, we've worked with hundreds of primary schools across the country to support them to teach about different families in an LGBT-inclusive way.
While the draft guidance comes up short in several areas, the good news is that the Government is now asking the public what they would like to see improved.
Now is our opportunity to have our say and secure the updates we need to ensure the final guidance is fully LGBT-inclusive.
Stonewall are calling young people, parents, teachers or school officials to come out to support LGBT people by responding to the Government's consultation. You can see what we're calling for and how you can respond here.
Now is our chance to have our say to make the world a better place for LGBT young people.
Josh Bradlow is a Policy Officer at LGBT charity Stonewall UK