Pedestrian traffic signals will be replaced with new LGBT symbols ahead of London's Pride festival on Saturday, but more should be done across the country to make "diversity visible", Stonewall has said.
The traditional "green man" signals around Trafalgar Square will be replaced with 'Pride' pedestrian ones, Transport for London announced on Sunday.
About 50 traffic lights will have their 'walk' image replaced with the new diversity images, which include men and women holding hands to create a heart shape.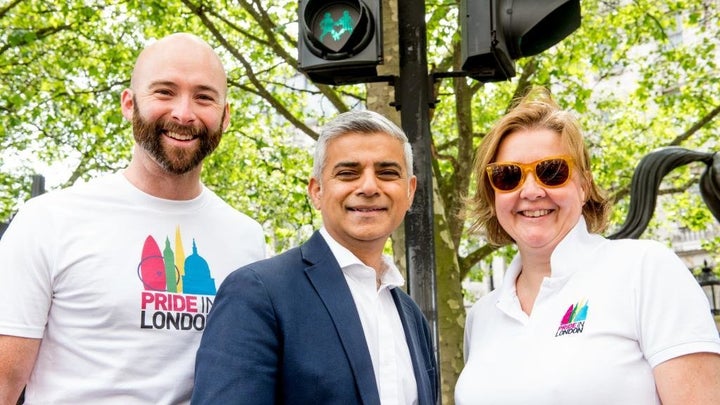 The traffic signals have been designed to show TfL's support for lesbian, gay, bisexual and trans diversity in London, and are inspired by a similar set of traffic signals that were produced in Vienna last year.
There will be seven special designs to represent LGBT relationships.
Sadiq Khan, Mayor of London, said: "One of the greatest things about this city is our differences and every Londoner should be proud of who they are.
"I am very proud of our LGBT+ community here and I am looking forward to working closely with them as their mayor.
"Our thoughts and prayers are of course still with the families and friends of the victims of the hideous recent attack in Orlando.
"These new signals show that we stand shoulder to shoulder with them and display the tolerance and celebration of difference in our city."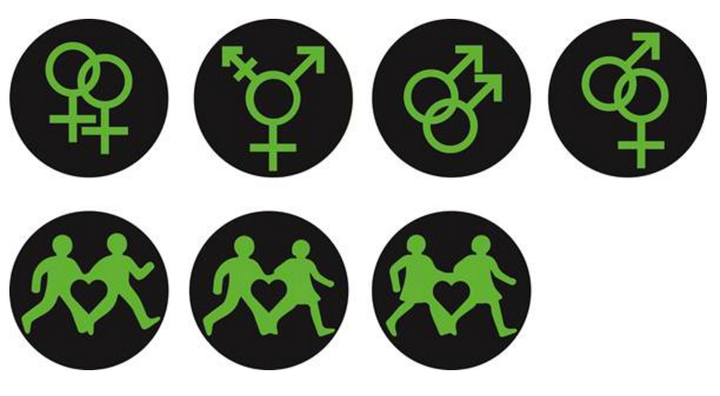 Alison Camps, Director at Pride in London, said: "It's fantastic that London is a city so keen to celebrate Pride that even traffic lights can be used.
"This small symbol is a big gesture from the Mayor of London and TfL, and we're delighted to have their support.
"For many people acceptance and tolerance is a luxury they don't have, and these lights are another display of how welcoming and accepting London is.
"Our campaign this year is called #nofilter, letting people live their lives as they want to.
"These lights are a perfect display of that, saying that our city recognises each and every one of us for who we are."
LGBT charity Stonewall welcomed the new signs, but said that it would be "amazing" if more initiatives like the one in London were introduced in other parts of the country and not just during Pride season.
A Stonewall spokesperson told The Huffington Post UK: "We love the new traffic signs.
"They show how simple acts can make a big difference, making diversity visible and celebrated in the everyday fabric of our communities.
"It would be amazing to see more initiatives like this, not just at Pride season but all year round, and not just in London, but all across the UK."
Siemens will install the temporary pedestrian signals free of charge.
Popular in the Community