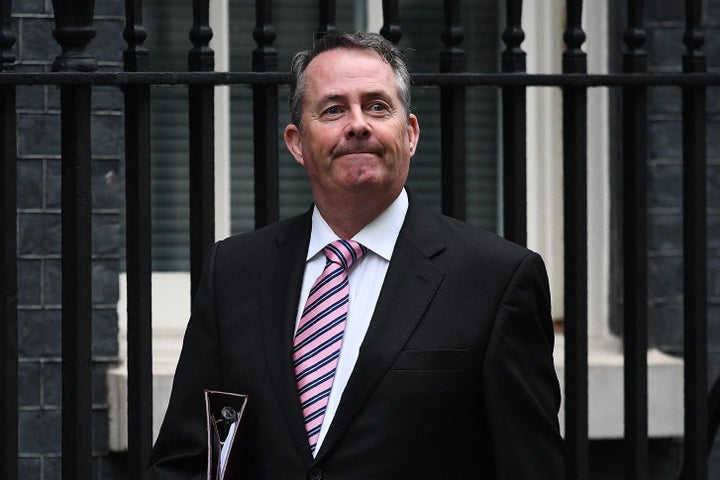 Downing Street has slapped down Liam Fox after he admitted there is an "ongoing argument" within government over whether students should be included in immigration figures.
The International Trade secretary today suggested he believed Theresa May was wrong to include people who come to study in the UK in the numbers.
He told the Lords international relations committee today he had made his views known to Home Secretary Amber Rudd "in private".
The prime minister has said she remains committed to reducing immigration to the tens of thousands - a target the government is nowhere near meeting.
In February, the latest net migration figures showed 273,000 people had moved to the UK in the year to September.
But asked about Fox's comments today, a No.10 spokesman said: "The prime minister has been clear over a long period of time that students should continue to be included in the official immigration statistics."
Asked if the issue was being looked at again, the prime minister's spokesman said: "No."
"The Prime Minister has [it] made clear over a number of years, she was clear as Home Secretary, she is clear as Prime Minister."
The spokesman said students were included in "the internationally accepted definition of a migrant".
"There is no cap on genuine students. But it is important for planning purposes, for local authorities, to know who is coming into the country and who is leaving."
Boris Johnson has questioned the policy as well. In December last year, he said the UK was the "knowledge capital of the world" and should embrace the desire of people to come and study as it was a "massive benefit to this country.
Asked if he thought foreign students should "not be included in immigration figures", the foreign secretary said: "I do that that view".
Philip Hammond was also rebuked down by No.10 last year when he said there were "conversations" within government about removing students from the immigration figures.
Fox told peers today: "It is an ongoing argument inside government and I've made my views on that clear in private to the home secretary.
"There is a value for those who come stay in the UK. They will be in many cases imbued by the values they experience while they are here, they will go on to establish long term relationships with the UK."
But he added that it was a good thing for UK universities to establish campuses abroad in order to reach out.
"I do think we should not underestimate the value of us exporting some of our capabilities, not least because those who are able to come to the UK are often those who are best off.
"Our ability to widen the appeal at the reach of both our educational standards and the values that go with them could be accentuated by having further investment in country."