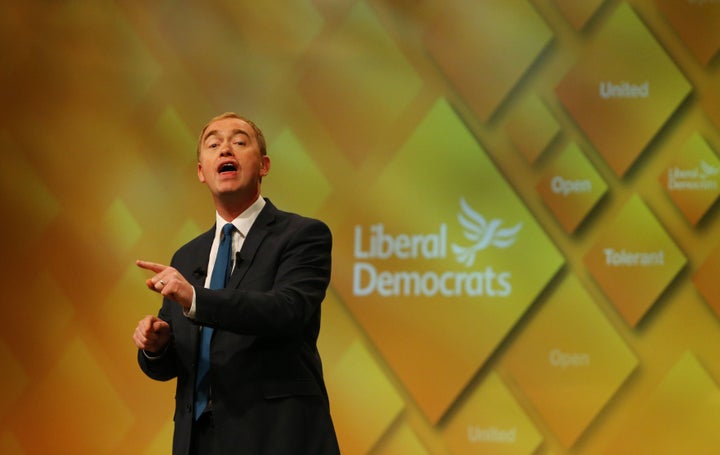 Tim Farron has said the party's fightback is "gathering momentum", following a series of local by-election victories.
Having been reduced to just eight MPs at the general election in 2015, the Lib Dem journey back looks long.
However there is a glimmer of hope for Farron in local council results. Since May, the Lib Dems are up 18 seats, while the Tories are down 11 and Labour are down three.
In one Hertfordshire Tory marginal last night, there was yet another huge Lib Dem swing (24%) to take the seat.
The party is particularly pleased with the council by-election victory in an area bordering Witney- where a parliamentary by-election is being fought to find a replacement MP for David Cameron.
In Stow-on-the-Wold, just four miles from Witney, the Liberal Democrats secured 65% of the vote (up 21%) while the Conservatives managed 35% (down 21%).
Farron said: "These result are another sign of how the party's fightback is gathering momentum across the country.
"It is also a huge testament to the hard work and skill of our candidate and activists.
"In the wake of the Brexit vote those divisions are more exposed than ever before. With our country facing huge challenges – from inequality and injustice to an NHS in crisis and an economy in jeopardy – we are left with a reckless, divisive and uncaring Conservative Government and Labour fighting among themselves with no plan for the economy or the country.
"That's why the Liberal Democrats are needed more than ever. We are the real voice of opposition to the Conservative Brexit Government and the only party fighting to keep Britain open, tolerant and united."
The Lib Dems also report that they put on 10,000 members since Brexit, and they claim 400 Labour supporters have joined since Jeremy Corbyn's re-election on Saturday.
In May, Corbyn said the fact Labour had "hung on" in local council elections showed the party was on track to win. He also chastised the press for failing to cover a Labour win on Ramsgate Town Council over Ukip in July.