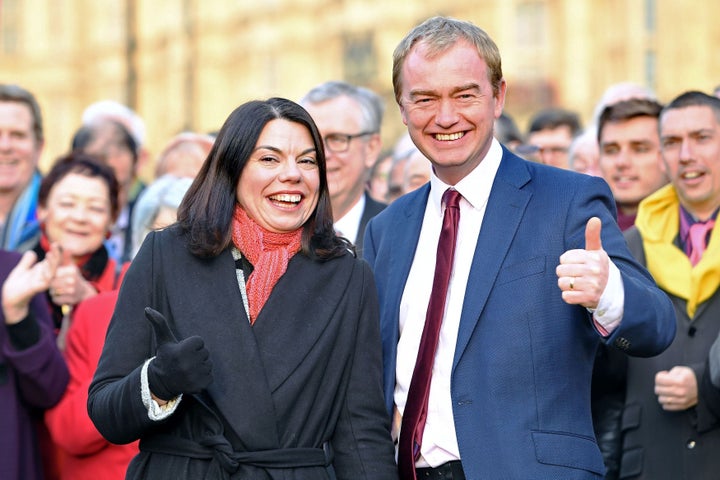 The Liberal Democrats have jumped to their highest poll ratings in five years in the wake of their Richmond Park by-election victory.
In an apparent "anti-Brexit bounce", Tim Farron's party have gone up from 10% to 14% in a new IpsosMORI/Evening Standard poll.
Labour, which came third as Zac Goldsmith was ousted from the west London seat this month, has dropped four points to just 29%, a near record-low.
Theresa May's Conservatives are down two to 40% but are still way ahead of the Opposition. UKIP, under new leader Paul Nuttall, had a small boost to go up to nine per cent.
The vote share is the Lib Dems' biggest since 2011, when Nick Clegg was leading them in the early days of the Coalition with the Tories.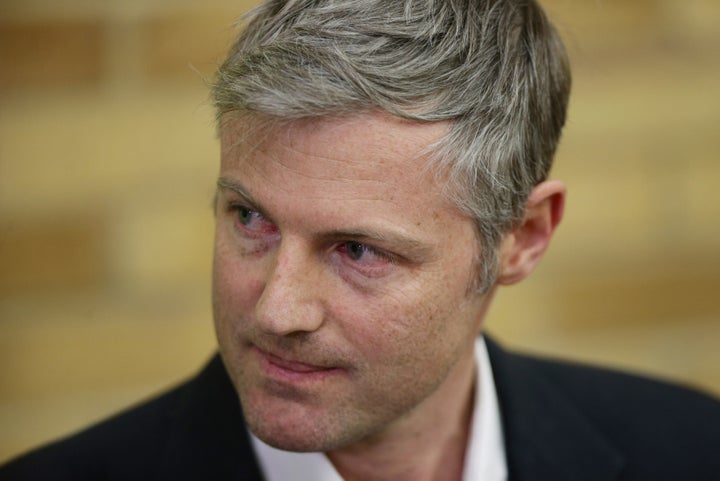 Farron, who piled resources into helping Sarah Olney to overturn a huge 23,000 majority in Richmond Park and North Kingston, has also seen his personal ratings spike from 23% to 27%.
The IpsosMORI poll is the latest to show a rise for the Lib Dems since their by-election win. An ICM/Guardian poll put them up two points and a YouGov survey also had them on their highest rating since the election.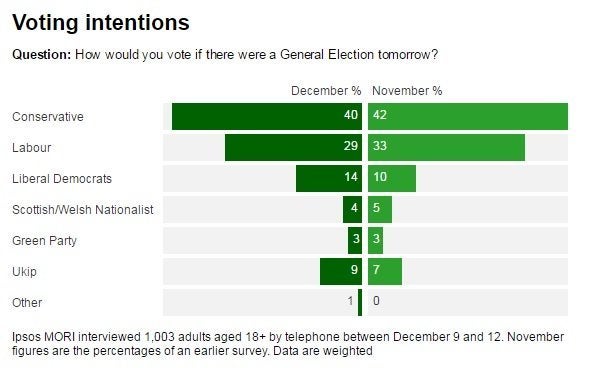 The party, which pitches itself as the "anti-Brexit party", has also won a string of local council by-elections since the June 23 EU referendum result.
The MORI poll gave Jeremy Corbyn the worst ratings of any of the four main British leaders, with just 26 % satisfied with him and a two-to-one majority of 58% dissatisfied.
But satisfaction with the Tory Government's running of the country has fallen since November, from 43% to 36%. Satisfaction with Mrs May has dropped from 54 to 50 but her ratings are still the highest of the leaders.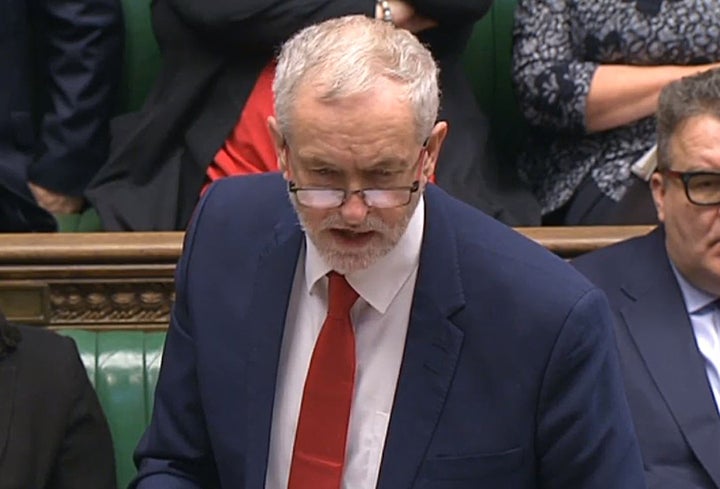 Labour came fourth in the Sleaford and North Hykeham by-election last week as the Tories romped home, UKIP came second and Lib Dems third.
In their weekly Parliamentary Labour Party meeting in the Commons this week, Labour MPs were told by their campaign manager for Sleaford that the voters were "not listening" to the party's messages on the doorstep.
Despite local NHS A&E closures, the public were more focused on Brexit, Vernon Coaker MP told colleagues.
Shadow Home Secretary Diane Abbott said this week that Labour would have to "close the gap in the coming 12 months" in the polls.
Corbyn told the New Statesman magazine on Thursday that part of the reason for his and Labour's poor poll ratings was the summer 'coup' attempt.
"We were distracted by the leadership contest when we could have been attacking the Tories…We'll see how they [the polls] develop as we develop our economic programme."
Popular in the Community